My Hero Academia Fans Can't Get Over Endeavor For One Reason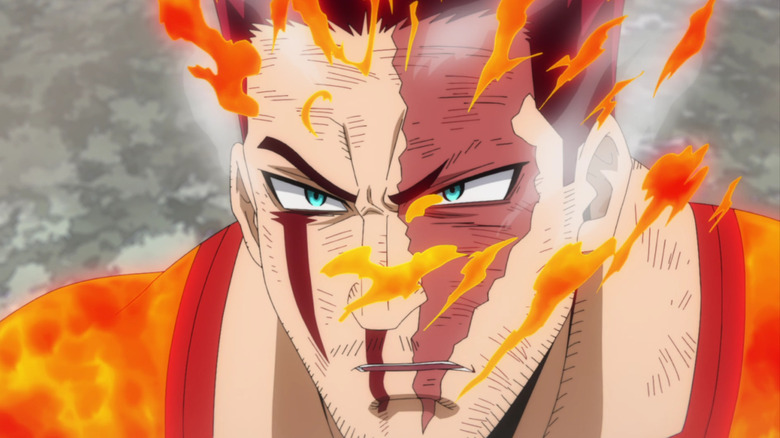 Toho Co.
As the series airs its sixth season, "My Hero Academia" has never been bigger (via Parrot Analytics). Set in a superhuman society where 80% of people have gained special abilities called quirks, the show follows the students at UA High School as they train to be some of the greatest superheroes in the world.
Undoubtedly, part of what makes "My Hero Academia" so successful is its massive cast of entertaining and likable characters. In that regard, it might be surprising to think that Endeavor (Tetsu Inada/Patrick Seitz) can be counted as one of the best written characters in the series based on his history of familial abuse and self-righteous pursuit of glory, but following a big turnaround for the number one hero at the tail end of Season 4, fans are really coming around on the red-hot flame-wielder. Still, it's not just the character himself that fans of "My Hero Academia" love but also what he brings to the show whenever he shows up.
Fans love how Endeavor is animated in My Hero Academia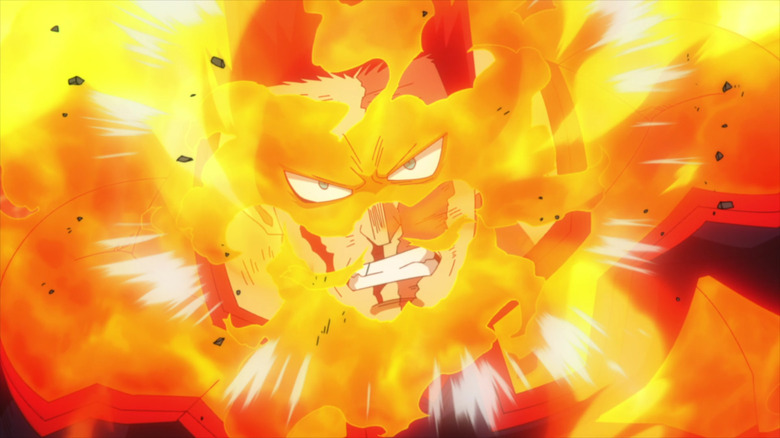 Toho Co.
On the r/anime subreddit, fans were eager to praise Endeavor not just for being a force for good and for finally taking on the mantle of "a symbol of peace" but also for the way that the animation sparks and catches fire whenever his character is part of the ongoing storyline. "Endeavour's fire animation is always on point," wrote u/NaderZico.
While the animation in "My Hero Academia" has always been top-notch, there are characters like Endeavor and Dabi whose fire animations are particularly impressive. u/Baller4Jesus27 agreed, writing: "Endeavor is always so well-animated this season." As Endeavor has become a bigger part of the series, his animation has indeed seemed to improve, suggesting that the animators at Toei Co. also have a higher regard for the character since he turned himself around.
Still, an unquestionable aspect of Endeavor's appeal has to be how cool his design looks. Though the character doesn't have facial hair, when he enters into his flame mode, a goatee of fire, as well as stylized eyebrows, appear on his face, giving him a really impressive look. "Some of the shots with Endeavor are simply gorgeous to look at. His Icarus wings and the punch right after are especially great," wrote u/AdamGoodtime123. As the pulse-pounding, all-out battle against the League of Villains continues, "My Hero Academia" fans are no doubt happy to have more of Endeavor's incredible animation to look forward to.