Sophie Turner Doesn't Know Whether To Be Proud Or Offended By Praise For Her Do Revenge Cameo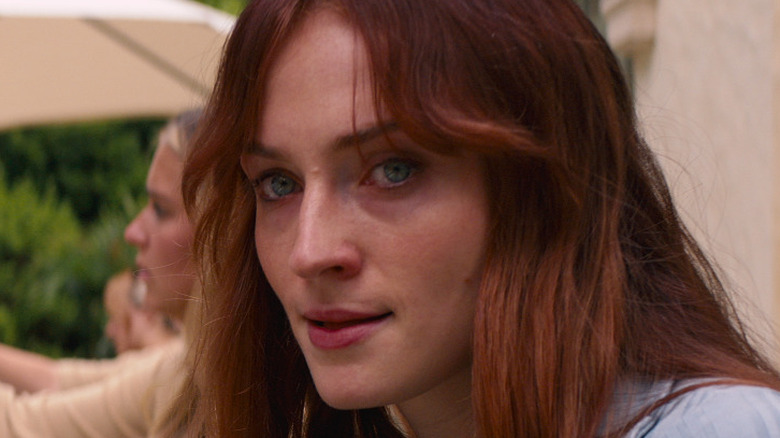 Netflix
"Do Revenge" is the latest in a long string of successful and iconic coming-of-age stories as told through the eyes of high-school girls. "Do Revenge" now joins the ranks of movies like "Heathers," "Clueless," "She's All That," and "Mean Girls." The Netflix comedy-drama follows in the history of these generational watermarks even as it lampoons them ceaselessly across its runtime.
Included in the tropes of "Do Revenge" are the self-involved protagonist who uses others to get what she wants, the geek who joins the popular crowd while undercover, and, of course, the stuck-up gossiping bully. Sophie Turner takes on the latter role in the film, playing Erica with a near-psychotic zeal and an energy that can best be described as unhinged.
Of course, Erica is a far cry from the roles that audiences are probably used to seeing Turner in, as she generally plays far more laid-back and contemplative characters. According to the performer, though, this was part of the appeal of her role in "Do Revenge."
Sophie Turner wanted to try something different with Erica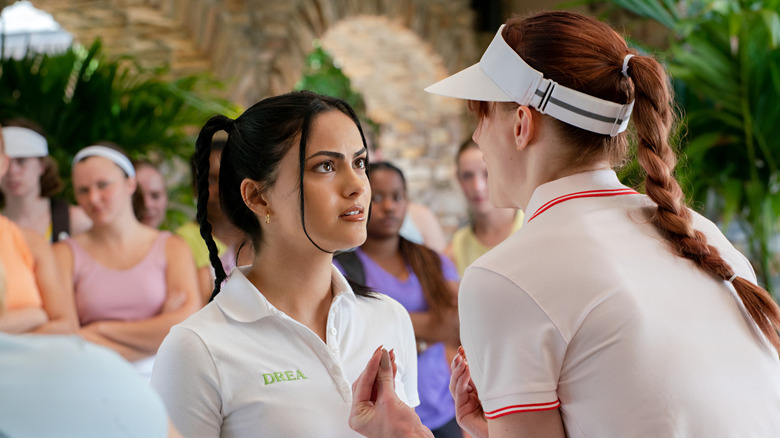 Kim Simms/Netflix
Sophie Turner sat down with Empire to talk about her very different portrayal of Erica in "Do Revenge" and how freeing it was to play a character who was so emotionally unstable. "I just had an idea of what I wanted to do with these scenes, and the more out-of-nowhere it came from, the better," she said. Turner went on to give examples of the kinds of burst-of-rage performances that she wanted to channel for Erica.
"You know those famous Leonardo DiCaprio outbursts that he has in almost every movie, or those Jack Nicholson outbursts, those crazy, wild, totally free, spontaneous scenes? I wanted to give myself one of those," she explained. In regards to the praise she received for her role in the Netflix film, Turner jokingly said, "Someone said to me the other day, 'Sophie, Do Revenge is the best thing you've done.' I didn't know whether to be proud or slightly offended!" The performer went on to say how something like that was so different from the characters she was used to at the time.
"For most of my career, I've been playing someone who has a lot of pent-up feelings. I've been longing for a scene where one of my characters was able to scream and cry and shout," she went on. Though she doesn't name the characters she's referring to; it's likely that she's talking about roles like stoic Jean Grey in the "X-Men" franchise and fearful diplomat Sansa Stark in "Game of Thrones." Either way, it sounds like Turner definitely got what she wanted with her role as Erica and "Do Revenge," and as anyone who's seen it will likely agree, it's a lot of fun to watch her go ballistic.