Blonde Director Didn't Expect Anyone To See The Film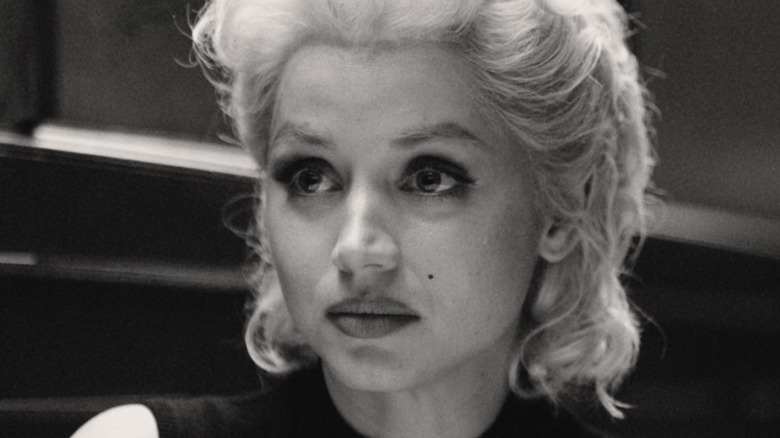 Netflix
The Marylin Monroe NC-17-rated feature "Blonde" has been a provocative affair both on and off-screen, with the highly dramatized, loosely biographical flick receiving a significant amount of backlash (via Cosmopolitan) from both fans and critics. Despite all the negativity surrounding the film, what shocked director Andrew Dominick more than any of the controversial buzz surrounding his ambitious motion picture was the fact that people actually watched it.
The premise of "Blonde" being an interpretation of the facts as opposed to being historically accurate is not the only thing that got everyone so riled up. There was an assortment of things in the Netflix movie that upset fans, organizations, and other prominent individuals from the industry. The depictions of mental illness, abortion, and abuse were highly criticized, and its 32% audience score on Rotten Tomatoes further proves that most didn't appreciate Dominik's take on the Hollywood legend's life. The critics' score isn't much better, and the reviews of the film are a bit of a mixed bag, with many still praising Ana de Armas's performance as Monroe. It also probably doesn't help matters that the auteur helming the ordeal didn't know much about Monroe beforehand. But despite all of that, it appears many people have seen "Blonde," which is not what Dominik expected at all.
Andrew Dominik didn't think so many eyes would be fixated on Blonde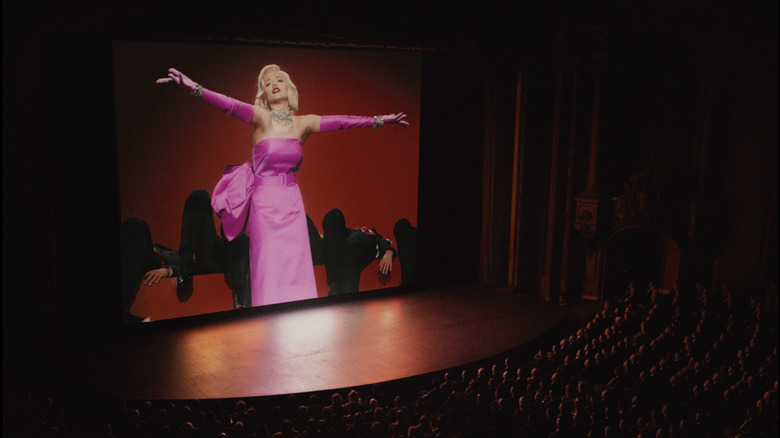 Netflix
Despite having directed two episodes of the popular Netflix series "Mindhunter" and positively-received films like "The Assassination of Jesse James by the Coward Robert Ford," director Andrew Dominik isn't used to his films getting the kind of attention "Blonde" has received from viewers. The cinematic auteur admitted he is used to receiving a robust amount of attention from critics for better or worse, but the effect "Blonde" has had on audiences has truly surprised him. 
"I was expecting critical success, and then that no one would see the film. That's what I'm kind of used to, films that have a positive critical reaction, and then people don't see it. 'Blonde' was kind of the opposite, at least in America," the director said during an event taking place at the Red Sea International film festival (via Deadline). While he does admit a lot of people hated it in the US, he was still intrigued by the number of people that saw it, saying, "They were outraged by the film, but a lot of people saw it, so, I was kind of surprised by it." 
"Blonde" did spend three days at the number one spot on Netflix's Top Ten and stayed on the list for several days further (via IndieWire). This indicates millions of people have seen it, though there's no telling how many people of those viewers actually finished it. While it may not be everyone's favorite take on Marilyn Monroe, there is no denying that the noise "Blonde" made attracted millions of eyeballs.