What Has Billy Eichner Been Up To Since Parks And Rec Ended?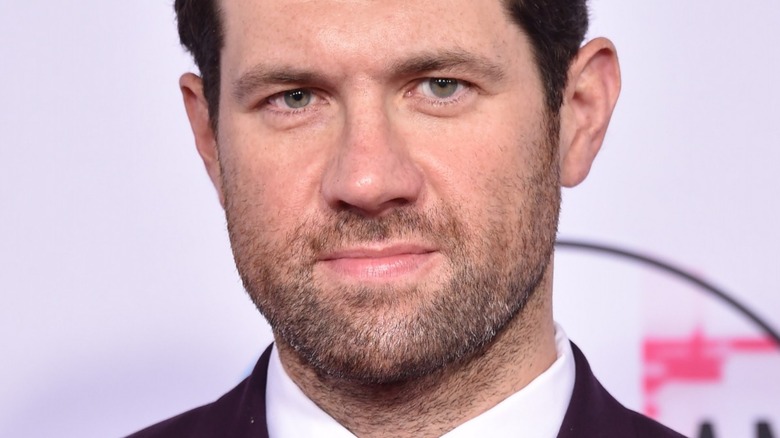 DFree/Shutterstock
Out of all the most popular and acclaimed comedy series of the 2010s, "Parks and Recreation" was arguably the one that best exemplified one longstanding tenet of successful sitcom alchemy: Before anything else, you need to have a good cast. The NBC series about the trials and tribulations of the staff at the Pawnee, Indiana parks department had a lot of things going for it, but, ultimately, the foremost reason why we tuned in to "Parks and Rec" every week was to hang out with Leslie Knope (Amy Poehler) and company. From the moment the show found its groove and its voice on Season 2, it already had the ensemble balance figured out, and the multiple major cast changes it went through as the seasons progressed did not subtract one bit from how much every team member complemented one another.
If you want proof of what an incredible handle "Parks and Rec" had on ensemble dynamics, just look at Craig, the loud, overexcited new employee at the parks department who joins the show after the Pawnee-Eagleton merger on Season 6. "Parks and Rec" was such an established, high-functioning organism by then that the addition of a new major character could have easily derailed it. Instead, Billy Eichner's singular performance as Craig was so successful and meshed so well with the show's energy that he eventually made the jump from recurring star to series regular. But what has Eichner been up to in the seven years since "Parks and Recreation" ended in 2015?
Billy Eichner's TV work has remained prolific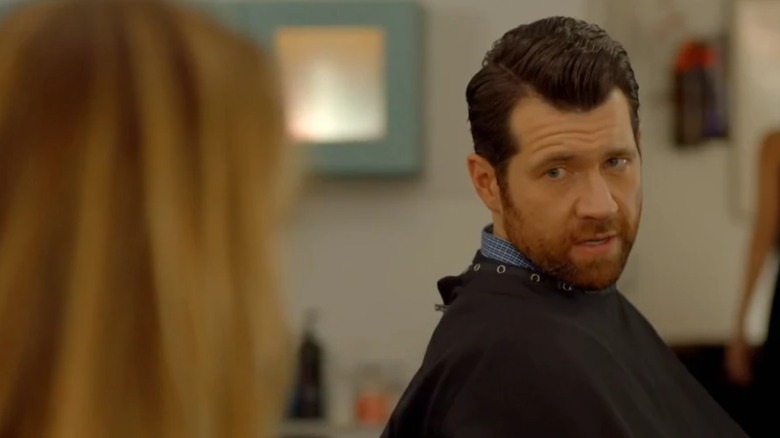 FX
Even before joining "Parks and Recreation" as Craig Middlebrooks, Billy Eichner was already a rising star of American television comedy thanks to his offbeat game show "Billy on the Street," which followed him as he took to the streets of New York City to quiz random pedestrians on a slew of pop culture-related subjects. "Billy on the Street" premiered on Fuse in 2011, and Eichner continued to host it for two more years after the conclusion of "Parks," with the show's final two seasons airing on truTV.
In addition to "Billy on the Street," which became popular and recognizable enough to inspire everything from an "Unbreakable Kimmy Schmidt" guest spot to a segment at the 66th Primetime Emmys, Eichner has remained prolific on scripted television, with roles on both comedic and dramatic series. Between 2015 and 2017, he starred on Hulu's acclaimed "Difficult People" alongside Julie Klausner, with the two playing a pair of cynical New York comedians and best friends. This was followed up by Netflix's "Friends from College," which aired between 2017 and 2019: Eichner recurred as Dr. Felix Forzenheim, the fiancé of Max Adler (Fred Savage). Eichner has also joined the Ryan Murphy-verse, appearing on "American Horror Story: Cult" as Harrison Wilton and on "American Horror Story: Apocalypse" as both Brock and Mutt Nutter, in addition to taking up the role of Drudge Report creator Matt Drudge on "Impeachment: American Crime Story."
Eichner has also crossed over into film in a big way
The years after the final season of "Parks and Recreation" also saw Billy Eichner cross over into film work. He had a small role in 2015's "Sleeping with Other People," and continued to flex his voice acting muscles — already displayed in the role of Mr. Ambrose on "Bob's Burgers" — in 2016's "The Angry Birds Movie," in which he voiced the characters of Chef Pig and Phillip. He also appeared in two scenes of "Neighbors 2: Sorority Rising" as Oliver Studebaker. In 2019, Eichner nabbed his most substantial live-action film role yet, playing Gabriel, the tech support cousin of protagonists Noelle (Anna Kendrick) and Nick Kringle (Bill Hader), who begrudgingly becomes the interim new Santa Claus, in "Noelle" on Disney+.
Also in 2019, Eichner was one of the key stars of one of the highest-grossing films of all time. In an unimpeachable feat of casting, he voiced Timon in Disney's "live-action" remake of "The Lion King," lending all his madcap energy to everyone's favorite snarky meerkat. His performance, which formed a dynamic duo alongside Seth Rogen's as Pumbaa, was among the few consistently praised elements of the otherwise critically-panned film.
This year, Eichner's career took a level: He co-wrote and starred in Nicholas Stoller's "Bros," a romantic comedy that notoriously flopped at the box office, but still made enough of a critical splash to impress those who did see it. Here's hoping it's just the beginning for the inimitable actor and funnyman.