Why Bros Bombed At The Box Office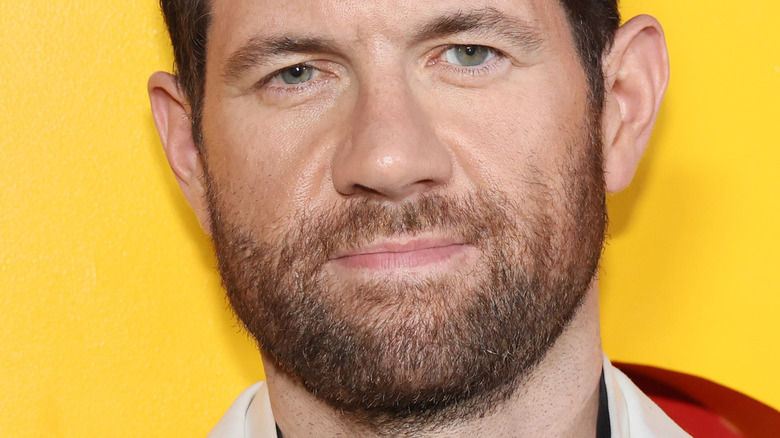 Dia Dipasupil/Getty Images
"Bros," Billy Eichner's new queer romantic comedy, made a small splash in theaters opposite the terrifying new fright fest, "Smile." In another of cinema's slower weeks at the theaters, it seems audiences only have scares on the brain among a solid lineup of thrilling hits. This sadly leaves the unapologetic "Bros" in the dust as audiences flock to "Smile," "Barbarian," and "Pearl" instead. 
Eichner made film history with "Bros" as the first openly gay man to write and star in a major Hollywood production following his trailblazing roles in "Difficult People," "The Lion King," and "Impeachment: American Crime Story." His ability to defy stereotypes and add depth to his characters makes him stand out in each of his memorable roles. He even portrayed his surprising range when he stepped into the realm of horror with Ryan Murphy's "American Horror Story" in a variety of distinctive parts. 
"Bros" is the culmination of these skills, with Eichner's sarcasm hilariously interwoven throughout the script he wrote with director Nicholas Stoller. The two previously worked on the short-lived and unconventional Netflix series "Friends from College," giving them a foundational familiarity to create an authentic depiction in "Bros." Though it may have seen a smaller audience than hoped for, Universal Pictures is both confident and proud of its groundbreaking film.
What exactly is to blame for Bros poor box-office performance?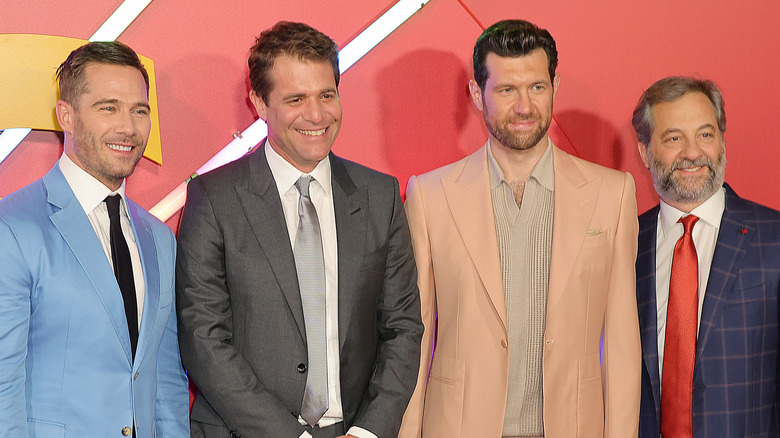 Momodu Mansaray/Getty Images
"Bros" lackluster box-office results can be attributed to more than just a competitive market. September is notoriously underwhelming for studios and theaters, with 2022 being the most disappointing in 25 years (via Yahoo). Comedies especially see smaller turnouts as most are now released through streaming outlets like the Hulu social satire "Not Okay" starring Zoey Deutch and Dylan O'Brien.
In fact, pop-culture critic Richard Newby (of The Hollywood Reporter and Vulture) credits those recent trends with explaining "Bros'" underperforming box-office numbers. The audience appeal for big-budget comedies has simply shifted toward at-home viewings, which is more valid than other bogus claims. "Haven't seen 'Bros' yet but I think the repeated claim it lost money cuz it alienated straight people with trailer line "straight people had their time" is odd. Comedies have been doing poor at the box office for a few years. And can't imagine being sensitive over that joke either," he tweeted.
These culminate in more than one viable excuse for "Bros'" smaller theatrical debut. The romantic comedy seeks to portray a multifaceted display of the gay community while lovingly poking fun at tropes and dismantling stereotypes. However, the late September timing may not have been most optimal for audiences to rush out to Eichner's endearing comedy.
What does Bros' underperformance mean for Universal Studios?
"Bros" has an unbeatable Rotten Tomatoes score of 91/92%, with critics and audiences praising the LGBTQ+ celebration and representation. However, according to Variety, the film landed at #4 in its first weekend's box-office results with only $4.8 million. The romance comedy fell behind "Smile's" impressive debut of $22 million, reaping an early hefty reward off their $17 million dollar budget. 
While this could have disastrous results for some films, Universal stands by "Bros" and its outstanding achievements with an inclusive cast featuring an entirely openly queer cast. "We are incredibly proud of 'Bros,' everyone who saw it, absolutely loved it. And given that response, I think the film will continue to find an audience and have some legs." Jim Orr, president of domestic distribution at Universal, told Variety. He is keeping the faith of "Bros" alive, hinting at longevity in theaters and a second life on streaming. As Variety also points out, romantic comedies tend to perform lower in theaters especially opposed to season-friendly horror flicks.
Variety reports "Bros" fell short of expectations by only bringing in half of the projected profits. Optimistically, Universal's refusal to look at this as a loss boasts a hopeful future for studios who may set their sights higher on representation. "Bros" even managed to outperform the re-release of James Cameron's "Avatar," signaling to the industry that audiences are hungry for fresh and diverse content.