Mel And Jack's Boat Didn't Leave The Dock While Filming Virgin River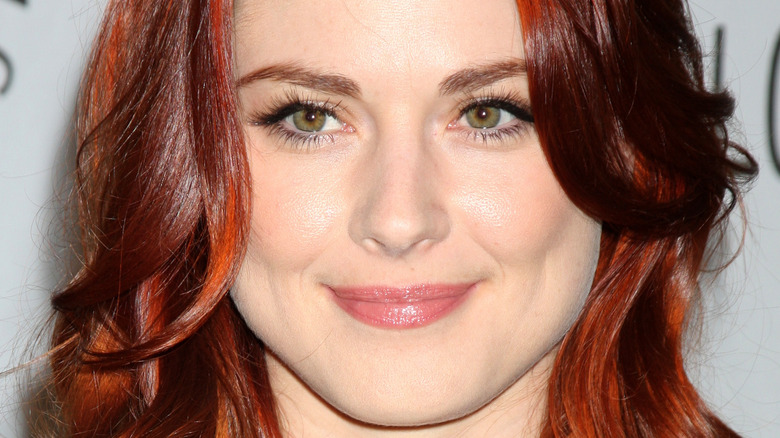 Kathy Hutchins/Shutterstock
In 2019, Netflix fans fell in love with a new romantic drama, "Virgin River," a different kind of show compared to others on the streamer, like "The Witcher," "Mindhunter," and "The Crown." "Virgin River" is a great story about community and I was looking for a project that would take us away from what's on television right now," executive producer Roma Roth told Harlequin Books. "There's a lot of dark, edgy material, psychological thrillers, exploitative, kind of shows. And I wanted something that would make people feel good." It's fair to say she exceeded even her own expectations, with the show coming out in the top spot in Nielsen's U.S. ratings after Season 4 was released.
Watching Melinda 'Mel' Monroe (Alexandra Breckenridge) and Jack Sheridan (Martin Henderson) slowly come together and overcome obstacles that would knock most couples down is a big reason viewers have become so addicted to the show. One Season 3 scene, in particular, had fans swooning when Jack pampers Mel after a particularly trying day, complete with a romantic boat ride. Fans may be surprised to know that, during filming, the boat didn't even leave the dock.
They couldn't put the cameras on the boat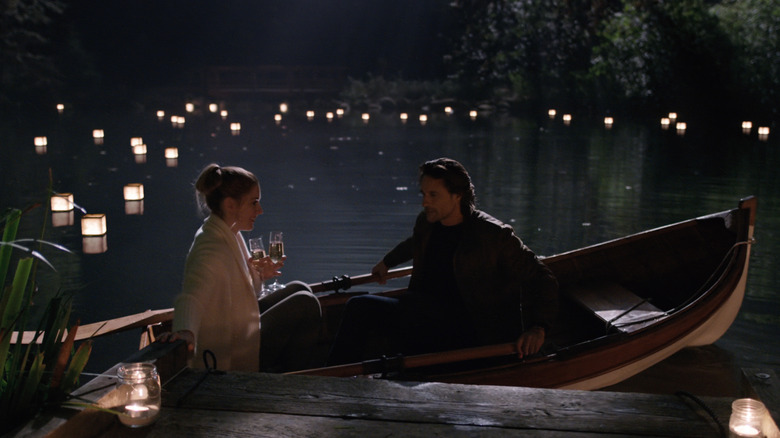 Netflix
When answering questions about Season 3, Breckenridge revealed that in Episode 4 ("Take My Breath Away"), when Jack takes her on a romantic boat ride, the boat isn't actually moving. "The boat scene was pretty funny, actually," she told Intervieweros. "We had to dock the boat, because you can't put cameras on the boat. So all of the stuff, you know, just us, was like, off the dock. They just rigged it to the dock."
The episode in question begins when Jack awakens in the middle of the night to an empty bed. After searching the house, he finally finds Mel asleep in her car. She tells him that she slept in the car because he was snoring, and he admits that he's never lived with someone and he's worried he's encroaching on her space. After turning to his sister for advice, he decides it's time to "get out of his own way," and he pampers Mel with a relaxing bath, candlelit dinner, and a swing from her childhood. But the boat ride, complete with hundreds of tea lights on the river, is really what sends it into the top echelons of best "Virgin River" episodes.
Fans will have to wait patiently for Season 5 to find out the answers from Season 4's cliffhanger, but until then, there is a bevy of shows like "Virgin River" to binge while you wait.