Parks And Rec Co-Creator Mike Schur Almost Didn't Include Chris Pratt's Iconic Flu Season Line Out Of Spite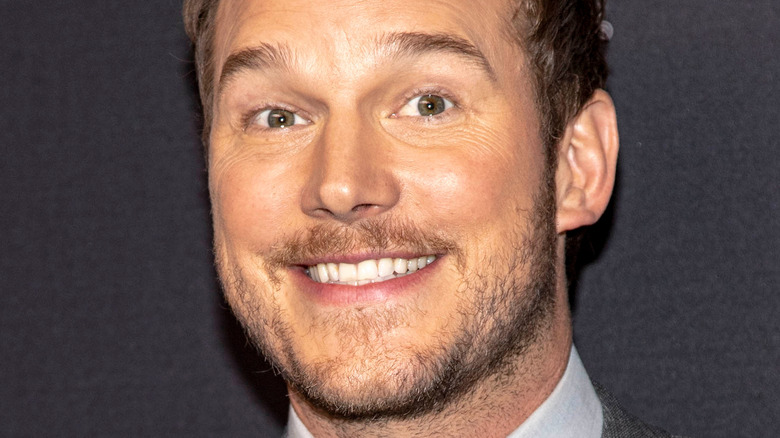 Eugene Powers/Shutterstock
On "Parks and Recreation," Andy Dwyer (Chris Pratt) says a lot of silly things. His character is kind of like a dog: he is friendly, excited, and full of love, but he is also sometimes naive and misses out on part of what is going on. Although he has a good heart, Andy also struggles to function at a basic adult level. For example, when his wife April (Aubrey Plaza) goes away to Washington, D.C. for a few months, Andy mails her his laundry so that she can wash and dry it, then mail it back to him. 
Andy's personality results in him saying a lot of ridiculous but humorous lines. In fact, Chris Pratt is the "Parks and Recreation" actor who always steals the show according to fans. While many of Andy's jokes were created by the show's writing team, some of his best jokes were actually improvised by Pratt himself. With such a humorous and talented cast, there are some "Parks and Recreation" bloopers even funnier than the show, and Pratt's funniest improvisation never made it to the air. However, some of his improvisations did. After embodying a character's personality long-term, it might become easier to come up with jokes that they would say on the spot. 
Mike Schur said he's never written a joke as good as Chris Pratt's improvised flu joke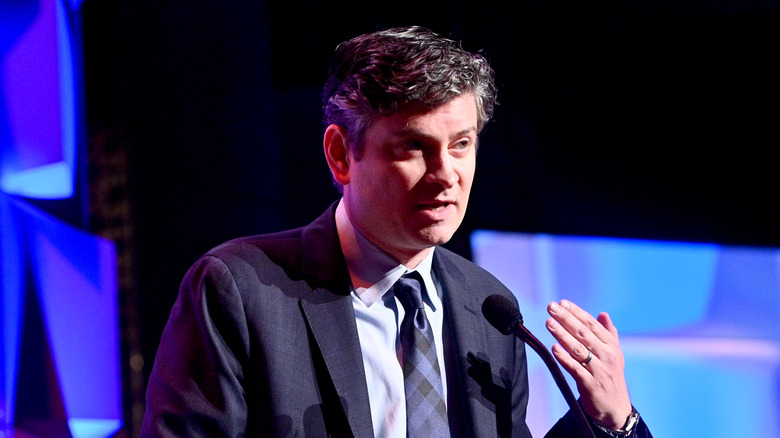 Mike Pont/Getty Images
In an interview with Late Night with Seth Meyers, different members of the cast and crew reminisced about their time working on "Parks and Recreation." Co-creator and writer Mike Schur first mentioned that every member of the cast improvised numerous great jokes at some point throughout the series. When asked if Chris Pratt's famous flu line was improvised, he confirmed that it was, saying, "In terms of, like, a single joke, it's the greatest improvised joke."
The situation leading up to the joke is that Leslie Knope (Amy Poehler) has the flu, but she's trying to deny it. Ben Wyatt (Adam Scott) is dragging her out of the office to go to the doctor. When Pratt's character, Andy, is asked to say something, Pratt says, "Leslie, I typed your symptoms into the thing up here, and it says you could have network connectivity problems." This joke perfectly embodies Andy's personality: he is sweet and trying to help his friend Leslie, but he is too incompetent to complete the simple task of Googling medical symptoms.
However, Schur admitted, "It's a joke that, as a writer, was very depressing, because I've been writing for a long time, and I've never written a joke that good. And I almost didn't put it in just out of spite." Thankfully, Mike Schur did not let spite win in the end and included the joke in the show.