James Gunn And Elizabeth Banks Reunite For New Horror Flick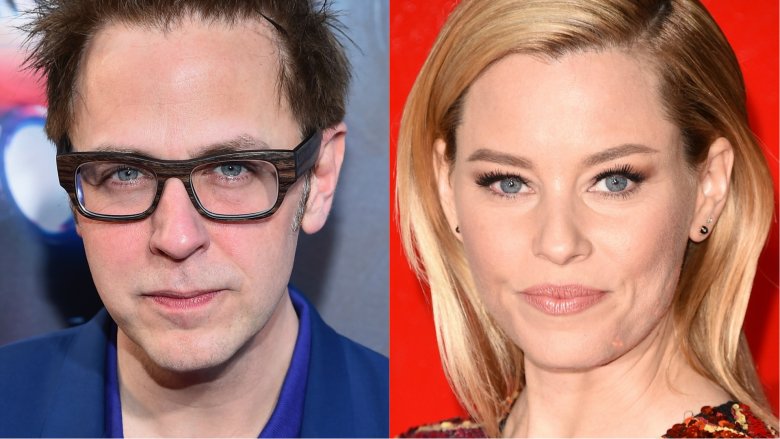 Getty Images
Almost a decade before James Gunn brought Marvel's Guardians of the Galaxy to the big screen, he made his feature directorial debut with Slither, a horror-comedy starring Elizabeth Banks. Now that they're both Hollywood A-listers, they're teaming up again for more scares.
Deadline reports that Banks will star in an untitled horror produced by Gunn. David Yarovesky (The Hive) will direct the film based on a script by Gunn's brother Brian Gunn and their cousin Mark Gunn, the writers behind 2012's Journey 2: The Mysterious Island and the upcoming Journey 3: From the Earth to the Moon.
Banks, who is perhaps best known for her role as Effie Trinket in The Hunger Games franchise, played Rita Repulsa in last year's Power Rangers and voiced Wyldstyle in 2014's The LEGO Movie. Slither, released in 2006, was one of her first starring roles after appearing in Wet Hot American Summer, Catch Me If You Can, and Spider-Man 2.
"Elizabeth and I have been on the same artistic page since we first met when she auditioned for Slither back in 2005," Gunn said. "She's since remained one of my best friends in the world, and I've been fighting tooth and nail to work with her again. She's the perfect partner to [Yarovesky], the H Collective and myself in creating this very special project."
Plot details are still under wraps, but production is expected to start in the spring. Meanwhile, Gunn is also finishing up the script for Guardians of the Galaxy Vol. 3, which is slated to hit theaters in 2020.