Karl Urban Says Ex Machina Director Actually Helmed Dredd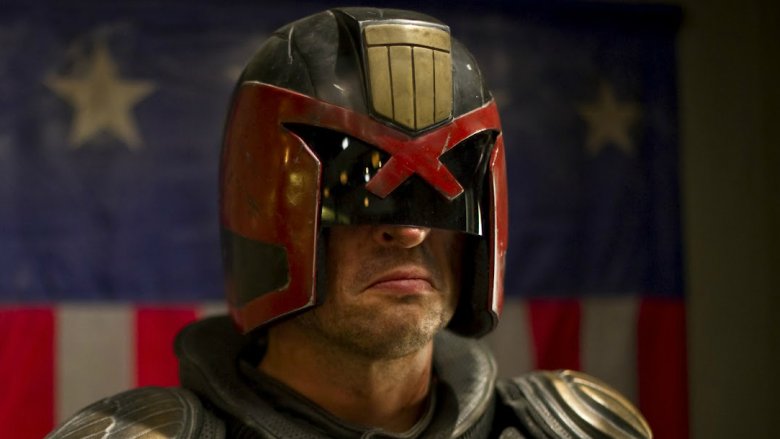 Lionsgate
The star of Dredd says the credits don't exactly reflect what really happened behind the scenes.
Karl Urban, who played Judge Dredd in the 2012 sci-fi flick based on the comic created by John Wagner and Carlos Ezquerra, recently told JoBlo that director Pete Travis didn't call all the shots. Instead, Urban said Ex Machina and Annihilation director Alex Garland actually made his feature directorial debut with the flick. 
"A huge part of the success of Dredd is in fact due to Alex Garland," Urban said. "What a lot of people don't realize is that Alex Garland actually directed that movie."
Garland began working on the script for Dredd while Danny Boyle was in post-production on the 2007 sci-fi thriller Sunshine, which Garland wrote. It's long been rumored that Garland was more involved in bringing Dredd to the big screen than previously believed, and Travis was reportedly "prohibited" from the editing process due to creative disagreements with the film's producers. Garland nearly got a co-director credit, but he and Davis released a statement saying that the pair had agreed to an "unorthodox collaboration" before production began. 
In 2014, Garland made his official debut with the Oscar-winning Ex Machina and followed it up with this year's mind-bending Annihilation. 
Although Dredd wasn't a huge hit at the box office, it did generate a cult following and plenty of popular demand for a sequel. Urban said he'd love to see Garland direct a potential Dredd 2. 
"That would rock my world," he said. "I just hope when people think of Alex Garland's filmography that Dredd is the first film he made before Ex Machina. You think about in those terms: it goes Dredd, Ex Machina, Annihilation."
Of course, there's been little movement on a Dredd sequel, but if it does happen, Urban said he'd be willing to return. "There's so much interest in that particular character and I would dealry love to have the opportunity to get in there and play that again," he said. "If it were up to me personally, we would have been making Dredd 2 two years ago."
Meanwhile, there's a Judge Dredd TV series in the works called Judge Dredd: Mega-City One. However, neither Urban nor Garland are currently attached to the project.