Lance Reddick To Reprise His John Wick Role Of Charon In Ballerina
Following the success of its first three films, the "John Wick" franchise is set to grow considerably in the near future. First, of course, "John Wick: Chapter 4" is slated to hit theaters on March 24, 2023, officially expanding the film series beyond the three-movie territory to which many film franchises adhere.
Also in the works is a prequel TV series titled "The Continental," which will revolve around the history of the Continental Hotel that has served as a pivotal location in every "John Wick" entry to date. While its production hasn't progressed without incident — initially, the series was supposed to be a Starz original before Peacock picked up "The Continental" — the current plan is for the show to premiere at some point during 2023.
Alongside "John Wick 4" and "The Continental," a "John Wick" spinoff film titled "Ballerina" is likewise on its way. With plenty of details about this project still under wraps, perhaps its biggest asset is major up-and-comer Ana de Armas, who will star in "Ballerina" as the assassin Rooney Brown, its lead character. While de Armas is a new addition to the "John Wick" universe, some notable familiar faces are confirmed to appear alongside her in "Ballerina," including Charon actor Lance Reddick.
Lance Reddick is one of a few major John Wick actors returning for Ballerina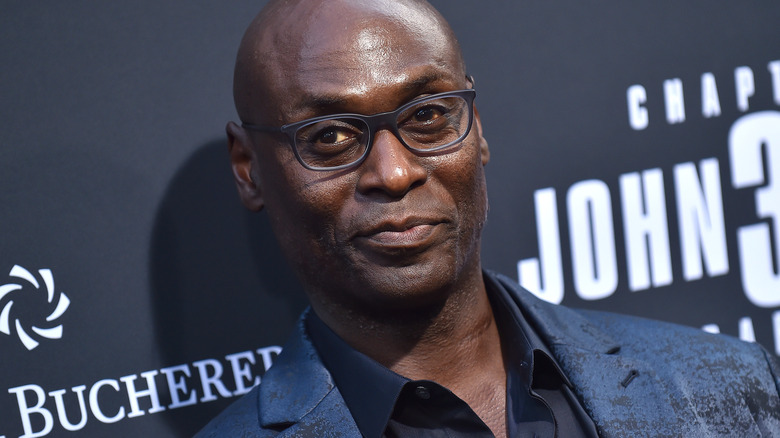 DFree/Shutterstock
On December 2, the team behind "Ballerina" confirmed for the first time that Lance Reddick will reprise his role as the Continental Hotel's concierge Charon in their upcoming spinoff film (via Variety). Reddick has previously appeared in all three "John Wick" films released to date and will show up in "John Wick: Chapter 4" as well.
"Charon is an indispensable part of the world of Wick," said "John Wick" producer Erica Lee. "It's great to know that Lance will continue to make his mark on this franchise."
Reddick isn't the only key "John Wick" actor slated for "Ballerina," however. Perhaps most significantly, Anjelica Huston is returning as the Director, the leader of the Ruska Roma organization for whom Ana de Armas' character Rooney Brown is training to be an assassin in "John Wick: Chapter 3". Also appearing in "Ballerina" are Ian McShane as the Continental Hotel's manager Winston, and franchise lead Keanu Reeves as John Wick.
So, while "Ballerina" may not be a mainline "John Wick" release, it appears to be closely connected to its parent franchise, considering at least three principal "John Wick" characters, including Lance Reddick's Charon, will factor into its story.