Kenan Thompson Sings The SNL Warm-Up As A Pre-Show Ritual Before Going Live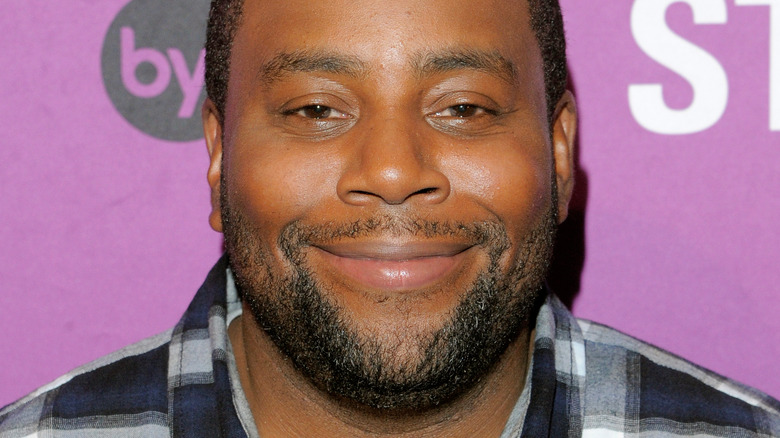 Ron Adar/Shutterstock
Kenan Thompson has been a cast member of "Saturday Night Live" since 2003, and just began his 20th season working on "SNL." Although many comedic actors have a long tenure on "SNL," Kenan Thompson is actually the longest-tenured cast member in the show's 48-season history. In addition to being the longest-tenured "SNL" cast member, Thompson has also been a successful one; he has been nominated five times for an Emmy Award for his work on "SNL," and has won once — in 2018, for Outstanding Original Music and Lyrics. 
Although "SNL" has been airing since 1975, the show might not last forever. In an interview with Entertainment Weekly, "SNL" creator Lorne Michaels, who has been working on the show since its debut, said he is committed to continuing to work on "SNL" through its 50th anniversary in 2025, but he will likely retire after that. Although "SNL" would not necessarily have to end with Michaels' departure, Kenan Thompson thinks that it might. What Thompson really thinks about "SNL" possibly ending after Season 50 is that it would be a nice milestone to go out on. 
Whatever the fate of "SNL" is after Season 50 in 2025, it is still alive and well for the time being. In the meantime, Thompson has a number of pre-show rituals that he practices before going live on "SNL" to help him deliver his best performance possible. 
Singing the SNL warm-up helps the audience get in the mood for the show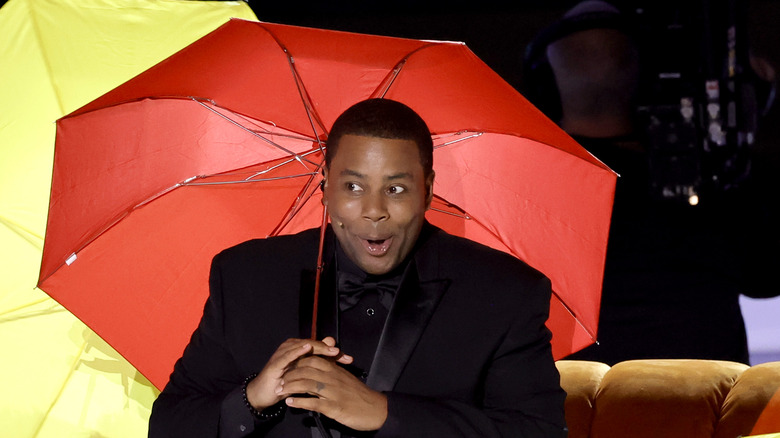 Kevin Winter/Getty Images
In an interview with Entertainment Weekly, Kenan Thompson discussed various topics related to his twentieth season of "SNL." When asked what his pre-show ritual is before going live, Thompson said that he has several. 
Thompson said that at first, he would double-check everything "a million different times" before the show. However, now, "I don't look over the shoulders of my departments necessarily, because I trust them at this point. But in the beginning, I was trying to make sure I had my clothes straight or a hat or everything just lined up for whatever sketches I had that night."
Although Thompson has relaxed in terms of his old pre-show rituals, there is one ritual he still does today. "One of the main ones is I sing the warm-up. I mean, it's not necessarily my ritual; it's kind of the show's ritual. It's just a thing to get the audience in the mood to receive talent in a bunch of different ways, I guess. So it's kind of forced karaoke a little bit. But they enjoy it." This ritual may get the audience pumped up for the show, and it probably gets the cast — including Thompson — in the right mental space for the show, too.