What Kenan Thompson Really Thinks About SNL Possibly Ending After Season 50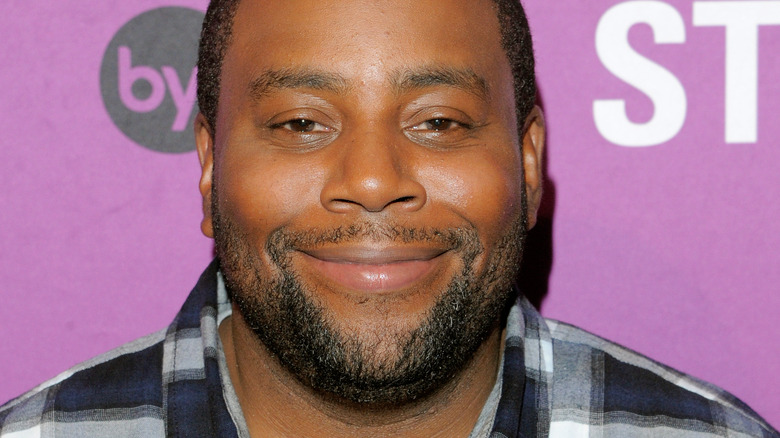 Ron Adar/Shutterstock
Though we all know that nothing lasts forever, it's hard to imagine the end of any series that has been on the air longer than many of the fans have been alive. With "The Simpsons" preparing to launch the 34th season of its historic run, "Family Guy" still on the air after more than two decades, and "Futurama" just refusing to die altogether, there are solid examples of shows that define how many of us grew up. Add in all the incarnations of "Law & Order," and you've got a legal drama in the mix that has been on the air in one form or another since 1990. If these shows were human, they would be old enough to legally drink, and some of them would have a mortgage and probably be on their second marriage by now.
But long-running animated series and legal dramas aside, one show eclipses them all when it comes to both age and number of episodes. Throughout its 47 seasons and 900-plus episodes, "Saturday Night Live" has captivated audiences for nearly five decades, cementing itself in history as a show that has not only entertained generations of fans but has also vaulted scores of its players to cinematic stardom (via IMDb).
Whether it's comedy legends Bill Murray, Steve Martin, or Eddie Murphy, or newer stars for the younger generation like Pete Davidson and Kate McKinnon, the primetime Saturday sketch comedy has made careers for decades. 
A recent interview with Kenan Thompson might have hinted at when the show would end, however, sending waves of concern through longtime fans and newbies alike.
Lorne Michaels wants to retire in 2025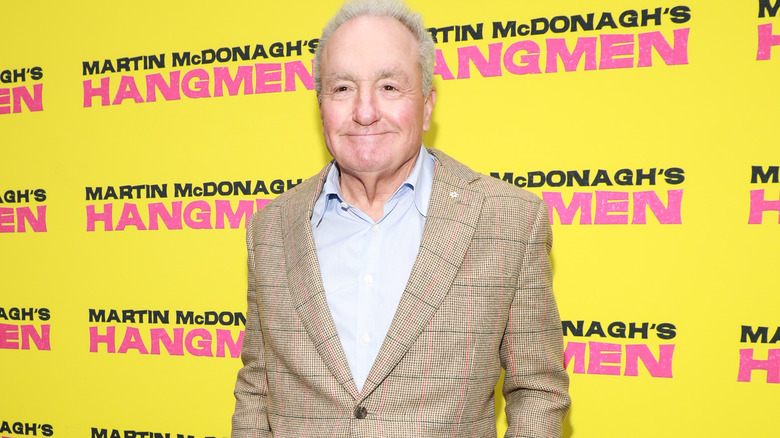 Jason Mendez/Getty Images
Recently, Kenan Thompson sat down with host Charlamagne Tha God on his Comedy Central Show "Hell of a Week." When discussing the future of "Saturday Night Live," Thompson made mention of show creator and producer Lorne Michaels' looming retirement, said to be set for when Michaels turns 80. In an interview with "CBS Mornings," Michaels told host Gayle King that he was committed to continuing his work on the show until its 50th anniversary (via Entertainment Weekly). If Michaels stays true to his word, it means that the clock is already quickly ticking down to his departure. Set to begin its 48th season in the fall of 2022, the 50-year mark would occur in October 2025, a mere three years away.
In the interview, King pressed Michaels as to who he thought his replacement should be. But Michaels stayed mum on this topic, refusing to give even a hint as to who he would want to fill his enormous shoes on the show. One thing that Michaels was clear on was that he wanted his eventual successor to be given the tools of success so that the show could continue to be a hit with fans both old and new.
Without missing a beat, Michaels told King that the doesn't "want the show ever to be bad." He continues by saying that he cares "too deeply about it. It's been my life's work so I'm going to do everything I can to see it carry on and carry on well."
Thompson interpreted the words of his boss to mean something a bit different.
Thompson thinks the show could end with Michaels' departure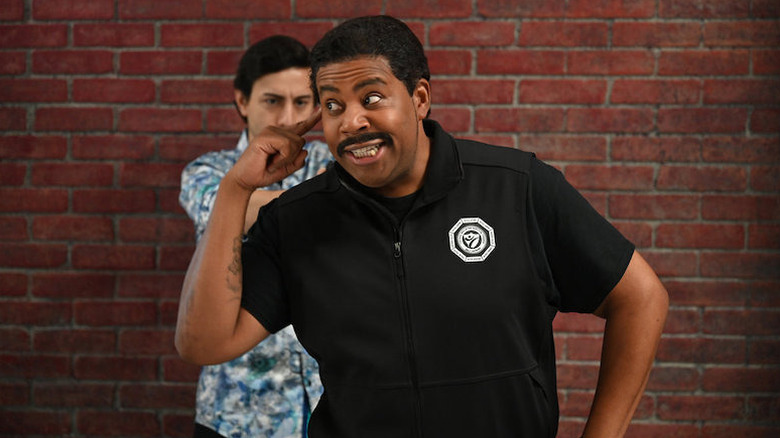 Will Pippin/NBC
Kenan Thompson agreed with Lorne Michaels' sentiment that the 50th anniversary would be a good milestone for the creator to leave on. But instead of speculating about a potential replacement, Thompson stated that he felt the show should consider stopping entirely when Michaels makes his inevitable departure. "He's the one that's had his touch on the whole thing," Thompson quipped (via Entertainment Weekly). "At that point, you can't do the same kind of show," he continued. "They spend a lot of money on that show every week. It's an expensive show, but it's a one-of-a-kind thing."
Though no official plans have been made for the show's cancelation, ratings could also play a factor in future decisions. Decider reported that the 2021 season premiere with Owen Wilson garnered only 4.9 million viewers, down over 45% from the previous season premiere that was hosted by Chris Rock. Low ratings plagued the entirety of the 2021-2022 season, as the number of viewers dropped four weeks in a row after it returned to the air after its mid-season break in January (via Showbiz 411). 
But with a show that has been on the air for almost 50 years, there are bound to be peaks and valleys during the run. "Saturday Night Live" has proven itself to be a commodity, even during seasons that have had ratings that were lower than expected.
Thompson, meanwhile, will be back for the 48th season (via IMDb). After joining the cast in 2003, the "SNL" vet has the distinction of appearing as a performer more than anyone throughout the show's run. With nearly 400 episodes under his belt, fans will see Thompson again this fall.