Chicago P.D.'s Marina Squerciati Worked As A Paralegal Before Joining The Show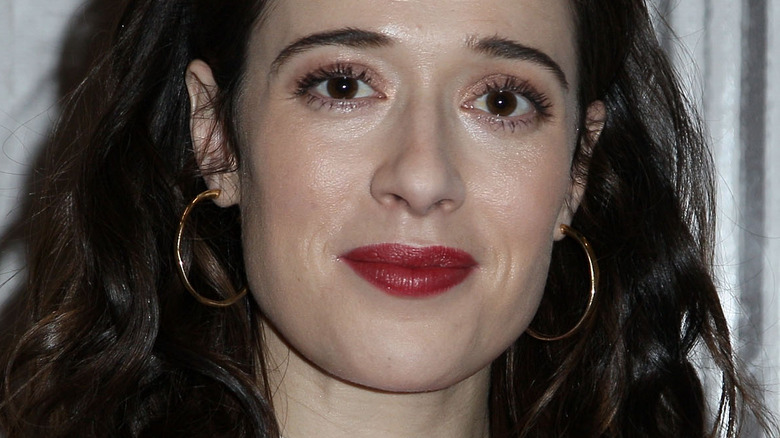 SD Mack/Shutterstock
Marina Squerciati is certainly happy that her character on "Chicago P.D.," Kim Burgess, is seen as cool by the show's fans (via Imagista), but in some ways, the actress is nothing like her character. Burgess was born and raised in St. Charles, Illinois, while Squerciati is from New York City. The actress also had a background in theater and ballet before jumping to television. Burgess, meanwhile, is a former flight attendant who has hardened over multiple seasons of the show from a recent patrol officer into an experienced member of the Intelligence Unit.
However, both Squerciati and Burgess are working parents. The actress, who is mom to a young daughter whose name and face she largely keeps private, noted in a Tell-Tale TV interview that she had to tamp down her instincts in order to seem less maternal on camera with the character's recently adopted daughter. "The biggest challenge," she said, "was not becoming too maternal, too soon." 
Despite the differences between Squerciati and the character she plays on television, the actress does have some real-life experience in the justice system.
Squerciati was a paralegal for a New York City legal firm
Before she was booking suspects in some of the best episodes of "Chicago P.D.," Marina Squerciati served as a paralegal at a New York firm (via Build Series). Preferring not to socialize constantly, Squerciati worked there during the day while also auditioning and performing in the city.
According to her interview with Build, the actress was actually still working for Simpson Thacher & Bartlett when she landed her role on "Chicago P.D." She even kept her regular gig during the first season, insisting later, "As an actor, you never know what's going to happen!" Squerciati even implied that she brought a computer with her to Chicago, where the show films, so that she could work remotely.
However, the show was a major success for NBC (via The Wrap), and Squerciati was able to quit her paralegal job for good. Still, trying to survive while acting is not a path that she'd recommend to everyone. As she told Imagista, she wouldn't want her daughter to pursue performing: "There were a couple of years where I almost got every role, but didn't get any roles. The pain is something I don't want her to experience."