Team Captain America Assembles With Wakanda In Avengers: Infinity War Photo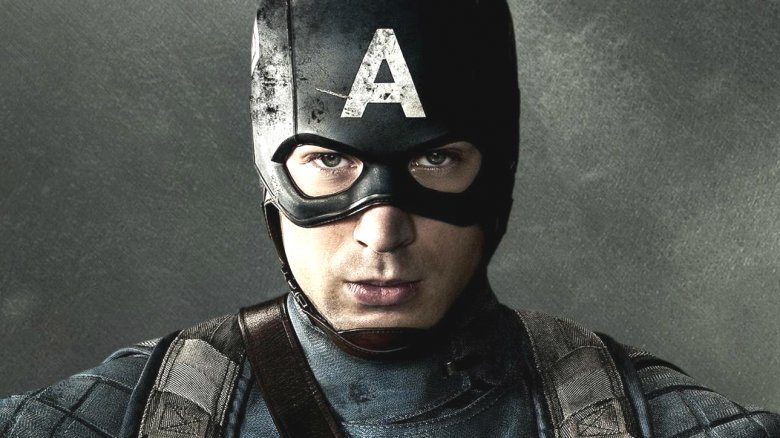 Walt Disney Studios
Somebody get this man a shield, but nobody get him a razor.
Total Film has a new image from Avengers: Infinity War, and it unites bearded Captain America (Chris Evans) with Black Panther (Chadwick Boseman), Black Widow (Scarlett Johansson), Bucky Barnes (Sebastian Stan), and Okoye (Danai Gurira) on what looks to be a battlefield in Wakanda. Take a look below.
The first trailer revealed that Infinity War will include at least one epic fight in or around Black Panther's native land, and this photo seems to come from that. Although it's still not clear exactly what the team is staring at on the other side of that field.
There are a couple new details to take note of in the photo. For starters, Bucky has a new and improved vibranium arm, likely given to him by the brilliant Shuri (Letitia Wright) while he was recuperating in Wakanda. Black Widow is also sporting a new silver-hued dye job, but that probably won't come in quite as handy during the battle.
Of course, this is just a fraction of the heroes who will take on Thanos (Josh Brolin) and his Black Order in Infinity War. The ensemble flick directed by Anthony and Joe Russo (Captain America: Civil War) will bring together characters from all corners of the Marvel Cinematic Universe including Iron Man (Tony Stark), Thor (Chris Hemsworth), Hulk (Mark Ruffalo), Spider-Man (Tom Holland), and Doctor Strange (Benedict Cumberbatch), along with Star-Lord (Chris Pratt) and the Guardians of the Galaxy.
We won't have to wait quite as long as we thought we would to see how it all shakes out. Disney bumped up the Avengers: Infinity War release date from May 4 to April 27.
Dangerous. pic.twitter.com/zOAtGJgom4

— Chris Evans (@ChrisEvans) March 7, 2018