One Of Home Alone 2's Most Famous Scenes Left Joe Pesci Badly Injured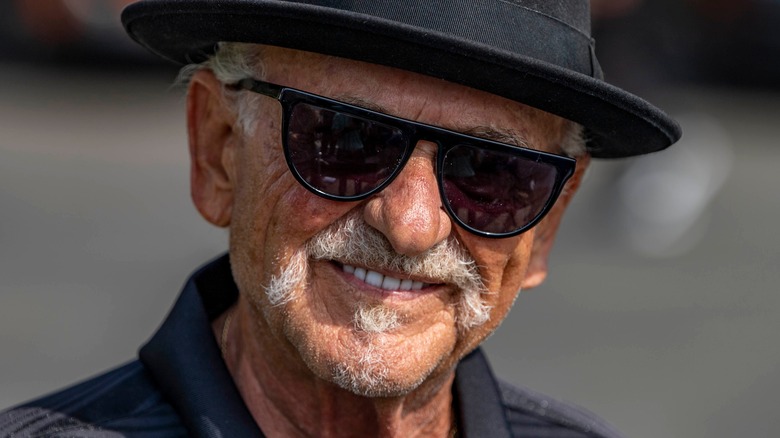 Eugene Powers/Shutterstock
"Home Alone" and its sequel, "Home Alone 2: Lost in New York," are considered modern holiday classics. Both films were written by John Hughes and directed by Chris Columbus, and they starred Macaulay Culkin as Kevin McCallister, a mischievous kid who is twice separated from his family over the Christmas holiday season. In the first film, fans will recall that he was accidentally left at home as the family traveled to Paris. In the second film, Kevin accidentally finds himself on a trip to New York City while the rest of the family is spending the holidays in Florida.
While the second film isn't nearly as beloved by critics or audiences (via Rotten Tomatoes), it still provides laughter, especially at the expense of burglars Harry and Marv (Joe Pesci and Daniel Stern). In the first film, they face off against Kevin as they attempt to rob the McCallister home, contending with Kevin's pranks and traps set all around the home, inside and out. It's the most raucous part of the film and the most memorable.
Arguably, the pranks and mischief were upped in the second film, where Kevin, in order to prevent Harry and Marv from robbing a toy store, booby traps his uncle's townhouse. One scene, in particular, saw Pesci sustain real injuries, which he discussed recently on the anniversary of the film.
Joe Pesci sustained real burns from the scene where his hat catches fire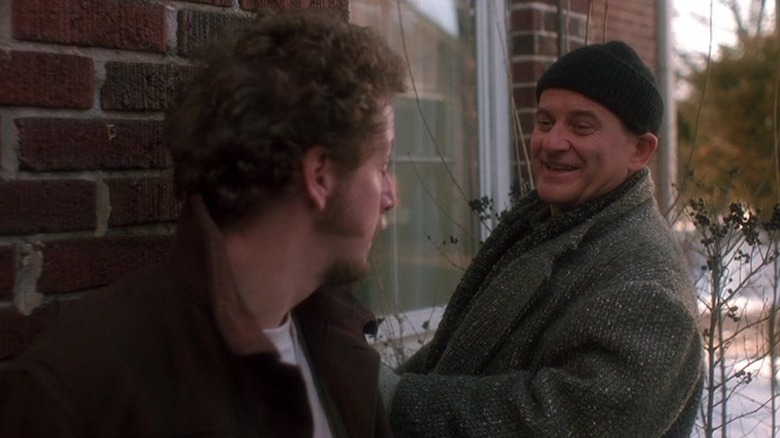 20th Century Fox
Talking about the "Home Alone" films with People, Joe Pesci discussed their legacy and the toll of doing the physical comedy that the films were known for. In specific, Pesci noted a scene where his hat and head catch on fire, and how performing some of his own stunt work for that scene left him with real burns. 
"In addition to the expected bumps, bruises, and general pains that you would associate with that particular type of physical humor, I did sustain serious burns to the top of my head during the scene where Harry's hat is set on fire," he told the outlet. However, he added that he was saved from greater potential harm, as professional stuntmen took over the more dangerous stunts.
Reflecting on the film's legacy, Pesci recalled that the film had a warm vibe because most of the same cast and crew was back for the sequel. He said that filming had "the same, if not more, energy and enthusiasm as the original."
After big roles in heavy dramas and action flicks, Pesci was happy to delve into the "Home Alone" brand of comedy. "It was a nice change of pace to do that particular type of slapstick comedy," he added.