Did Jim Parsons Just Tease His Future As The Voice Of Snagglepuss?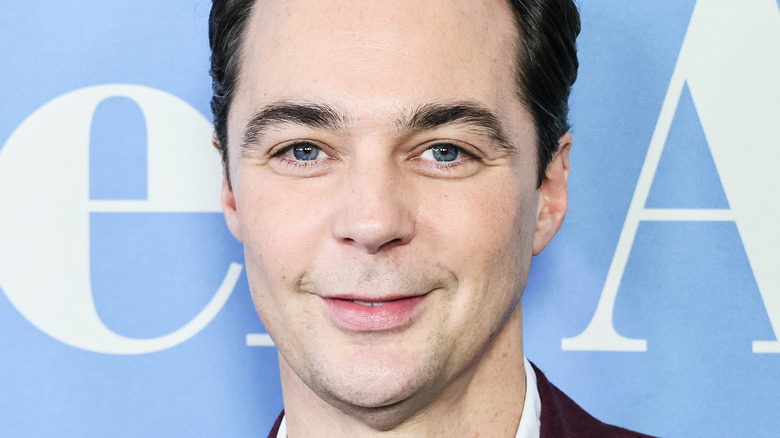 Theo Wargo/Getty Images
After "The Big Bang Theory" ended in 2019, Jim Parsons admitted he didn't really know what to do next. He had a couple of projects lined up with Ryan Murphy, but other than that, "I had a few offers, but it wasn't tons," he told The Hollywood Reporter. "Then I got an email asking if I had any interest in doing this play, A Man of No Importance, with John Doyle directing. I'd seen his Sweeney Todd and his Company, which I adored. It's new to me to have the reason for doing something just be, I want to work with a director."
With the play recently wrapping up, Parsons has been busy. His production company, That's Wonderful Productions, has been flourishing, thanks to the success of "Young Sheldon," "Call me Kat," and other projects. After a period of learning and adjustment, it's also given him the freedom to carefully choose and develop the roles and shows he'd like to see brought to life, such as "Spoiler Alert." He told Variety why he was so drawn to the story: "It was such a full view of two people who really love each other, two souls that come together and go on this journey together." 
While Parsons has been surprised by how much he's loved playing so many gay characters since "The Big Bang Theory" ended, he also may have sneakily confirmed rumors that he's going to be voicing an iconic gay Hanna-Barbera animated character.
Parsons hints that he'd like to bring Snagglepuss to life
"Snagglepuss was, for me, probably the first gay totem I had without even knowing it — other than Uncle Arthur on Bewitched reruns," Jim Parsons told The Hollywood Reporter when asked if he would be voicing the character in a new animated series. "I remember feeling, 'Well, you seem familiar to me. Why is that?' ... To get to bring an extra layer to Snagglepuss, if we get that chance? Oh yeah." Parsons' statement is vague, but it sounds a lot like his production company may be getting involved in a Snagglepuss series.
A pink, human-like puma known for wearing a black tie, cuffs, and a collar, Snagglepuss was created in 1959 by Hanna-Barbera. Snagglepuss had fun catchphrases, like "Heavens to Murgatroyd!" and "Exit, stage left!" and after briefly appearing in "Quick Draw McGraw," he became a regular character with his own segment on "The Yogi Bear Show" (via IMDb). His most recent incarnation is in the animated series "Jellystone," and, while the character had been proclaimed to be a gay playwright by DC in recent years, "Jellystone" writer Melody Iza reaffirmed his sexuality on her Twitter page, writing, "Hasn't Snagglepuss always been gay?"
With Snagglepuss currently being voiced by Dana Snyder in "Jellystone," we can only hope Parsons' sly statement means we have more Snagglepuss to look forward to in the future — voiced by Parsons, of course.