What Bob Barker Has Been Up To Since Leaving The Price Is Right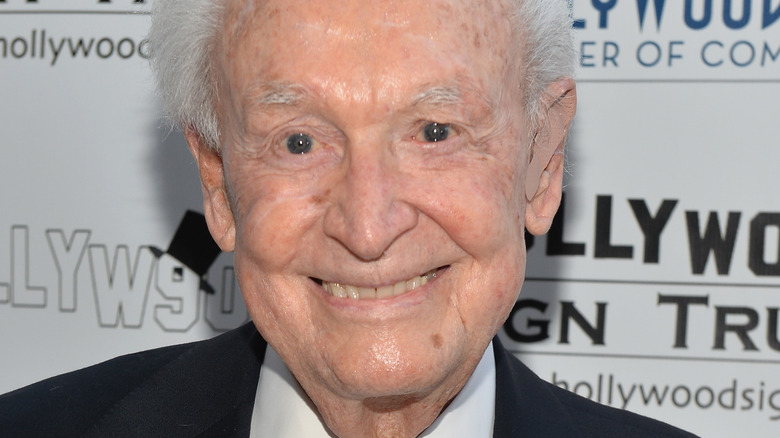 Alberto E. Rodriguez/Getty Images
It's hard to imagine, but there are some people out there who don't know that someone hosted "The Price Is Right" before Drew Carey. Well, for those of us past high-school age, it's well-known that another host previously carried the game show on his back for more than 6,000 episodes. That man is the legendary Bob Barker. Barker first stepped in front of the camera when the show began in 1972 and he remained there until retiring in 2015. His departure left daytime viewers with a glaring void in their TV lineup.
Biography provides a peek at the life and career of the famous game show host. Born on December 12, 1923, in Darrington, Washington, Barker initially pursued a career in broadcasting, which led to his own radio program, "The Bob Barker Show." In 1956, he made the leap to TV when he hosted a new version of a long-running radio quiz show, "Truth or Consequences." After a few more hosting gigs, Barker landed on the CBS stage, where he would stay for those many years. 
"The Price Is Right" wasn't the only place fans saw the silver-haired icon. He made the news in the summer of 2022 for opening a donkey sanctuary and has also popped up over the years in memorable film and TV cameos. Most notably, he played a more confrontational version of himself in the hit Adam Sandler comedy, "Happy Gilmore." However, Barker's credits end in 2015, when he apparently retired for good, leaving fans wondering what he's been up to recently.
Bob Barker is enjoying retirement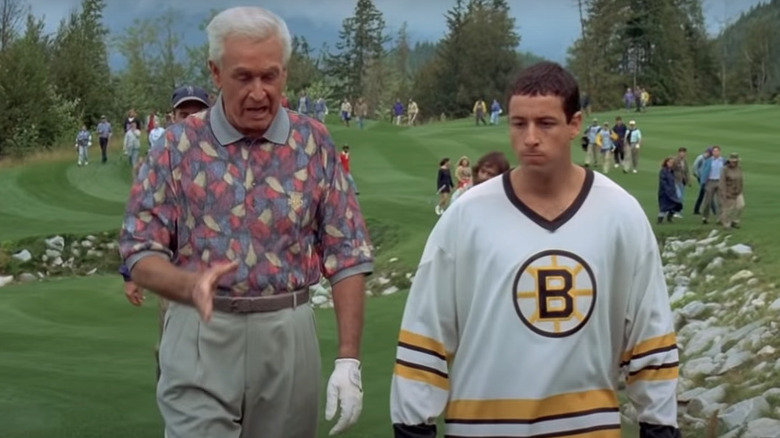 Universal Pictures
Bob Barker actually hosted more game shows than most people realize but is most famous for his 35 years with "The Price Is Right." People connected with him in 2021 to reminisce about his old show's 50th season. "I'm often asked what I love most about my years with 'Price,' and the first thing that pops into mind ... the money, of course!" he cracked. Even approaching the century mark in years, the man still knows how to joke. Other than the interview with People, however, Barker has stayed out of the public eye, unless thrust into it due to a medical emergency.
In fact, a few medical scares have made headlines. For example, TMZ reported in 2019 that Barker slipped and fell in his Hollywood Hills home, sending him to the hospital. This followed reports of two other scary falls in 2015, and 2017.
Fortunately, Barker is still with us today. According to TMZ, the former game-show host isolated himself during the pandemic, with his family enforcing strict rules to keep him safe. And this past summer, in an interview with Closer, Barker's longtime girlfriend, Nancy Burnet, said, "He's happy. He's engaged. He's just doing remarkably well for almost 99 years of age."