Kyle Dunnigan's SNL Audition Was A Total Disaster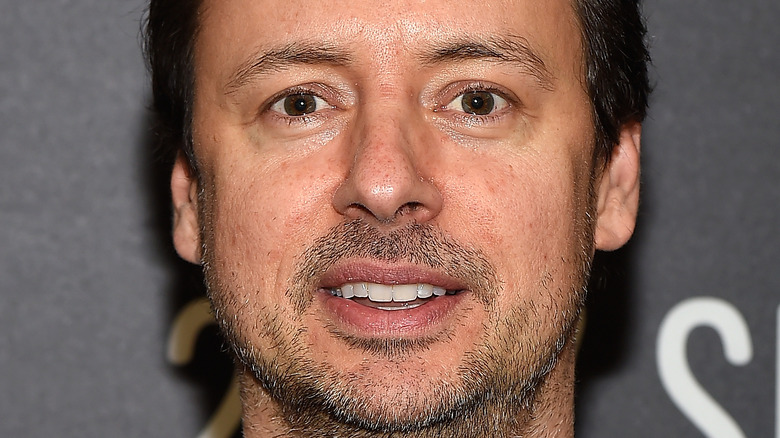 Matt Winkelmeyer/Getty Images
It's one of the most nerve-wracking scenarios in comedy: the "Saturday Night Live" audition. Far from the enthusiastic live audiences that comedians thrive on, you prepare your best material and impressions for the legendary (and legendarily imposing) Lorne Michaels and the other producers of the show, knowing your performance means the difference between making it onto the most important ongoing TV show in American comedy or going back to your life before you managed to get the audition in the first place.
Not every comedian makes it through the process, and it's heartening to know that some performers can bounce back from bombing their "SNL" auditions to find success elsewhere in comedy (Jim Carrey being probably the most prominent example of a star who was rejected from "SNL"). Such is the case with Kyle Dunnigan, a stand-up comic who's written for "Inside Amy Schumer" and is a frequent guest of Howard Stern's.
Dunnigan has an "SNL" audition story that could make anybody's stomach churn with anxiety, and he shared it on a recent appearance on "Fly on the Wall," the podcast hosted by "SNL" vets Dana Carvey and David Spade.
Dana Carvey called Kyle Dunnigan's story a lesson in how not to audition for the show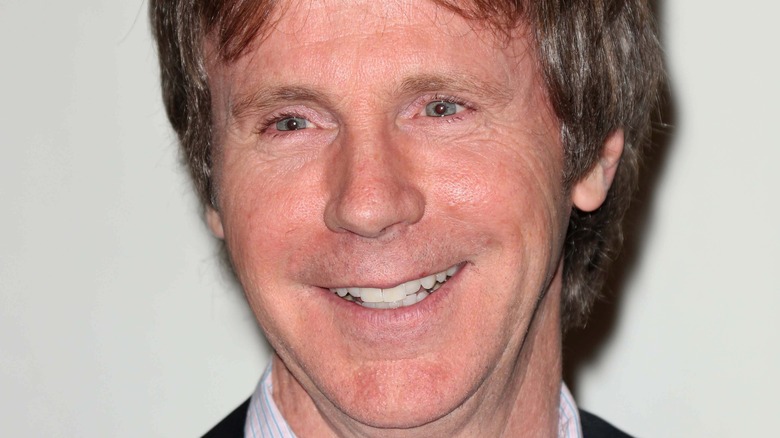 s_bukley/Shutterstock
Kyle Dunnigan, as you already know if you're a regular viewer of "Saturday Night Live," has never been a cast member or featured player on the show. And according to Dunnigan's story from his episode of "Fly on the Wall," that was no surprise after the way his audition went.
Dunnigan shared that at the time he decided to send a tape of himself doing various impressions and characters to "SNL," he was already a seasoned performer in the world of stand-up comedy. Not expecting even to hear back from the show's producers, they surprised him by flying him to New York City for an audition.
"Somehow, they flew me out and decided that I would audition," said Dunnigan. "And it felt way too big suddenly. The next day I was flying out, and I'm trying to write, and I'm really nervous."
It was those nerves that Dunnigan said contributed to his first major error in the process: going over his material too often in order to perfect the timing but accidentally losing the spontaneity and energy that is so important for comedy. His nerves were also crying out at the possibility that he might have to go first up in the line of auditioning performers, a group that he shared also included names like John Mulaney and Nick Kroll. Unfortunately, his luck was not with him, and he was called up first to the stage.
His job from this point was simple: wait for the cameraman's count-off, then perform his six minutes of prepared material. But unfortunately, he hit another snag just as the audition was beginning.
He served as a negative example for the other auditioners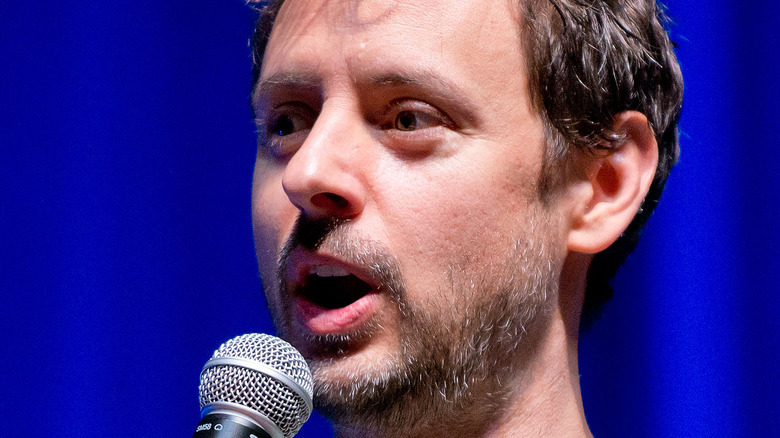 Steve Snowden/Getty Images
As Kyle Dunnigan put it to "Fly on the Wall" hosts David Spade and Dana Carvey, the expected count-off from the cameraman never came, and the disruption caused him to absolutely freeze. "So I walk out, and the camera is in front of me, and Lorne [Michaels] is to my left. And I'm just staring at the camera, sick. Nothing's happening," remembered Dunnigan. And it was up to Michaels himself to break the silence.
It got worse from there. "And then Lorne goes, 'Hello?' Like 'Say hello to us, we're over here.' And I go, 'Oh hello, hi.'" After still more silence from the cameraman, Dunnigan said he was on the verge of explaining to Michaels that he was waiting for a count-off as instructed, at which point the cameraman finally began counting Dunnigan in.
Dunnigan said he was so rattled by the mishap that he froze onstage and couldn't call any of his prepared material to mind. "My brain is like, 'Look, all hands on deck to make this guy pass out.' They brought a piano out for m; I can't even play the pian; I'm just plunking on it. Every impression sounds the same," the comedian said.
As if to put a perfect comedy sketch "button" on the whole affair, Dunnigan remembered that as he was leaving the audition in a shambles, he heard a producer say to his fellow performers, "Guys, when you go out there, say hi to Lorne, okay?"
"So how not to do it," replied Carvey.
And so ends Dunnigan's horrifying tale of a botched "Saturday Night Live" audition, which definitely makes for a better story now than if everything had gone smoothly.