Star Trek Star George Takei's Blunt Response To William Shatner Proves Their Feud Is Alive And Well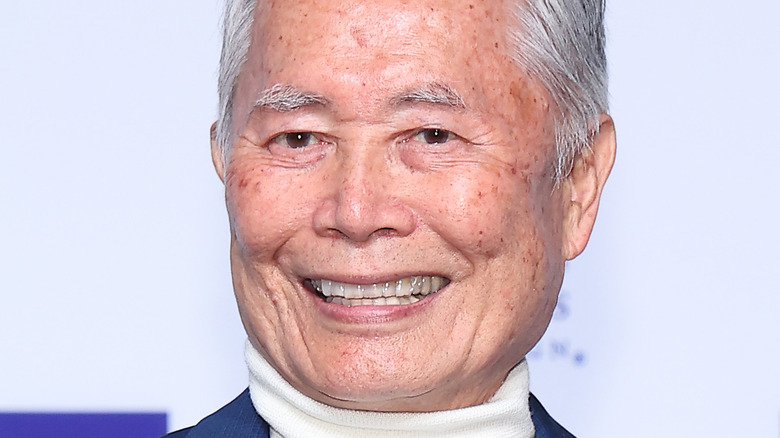 Paul Morigi/Getty Images
The original "Star Trek" television series broke new ground throughout its time on the air. From 1966 to 1969, the late Gene Roddenberry's now-legendary program kept audiences at home thoroughly entertained with all kinds of science fiction action and adventure while addressing relevant social and political issues of the era. Even though opinions on the show vary depending on which cast member discusses it, all who took part in the creation of "Star Trek" should be proud of what they accomplished and contributed to the pop culture landscape through it.
Regardless of how influential "Star Trek" remains in the modern day, the experience working on it wasn't entirely positive for some of the individuals involved. Take, for instance, George Takei and Blue Origin passenger William Shatner, who portrayed Hikaru Sulu and James Kirk throughout the show's entire run. They may have been companions aboard the U.S.S. Enterprise in front of the camera, but behind it, the two actors were far from friendly. In fact, their conflict even changed the character of Sulu forever, and it seems that they have yet to set their differences aside.
For evidence of this, look no further than recent comments from George Takei himself, which make it abundantly clear that his feud with William Shatner is far from over.
Takei didn't mince words when it came to his opinion of Shatner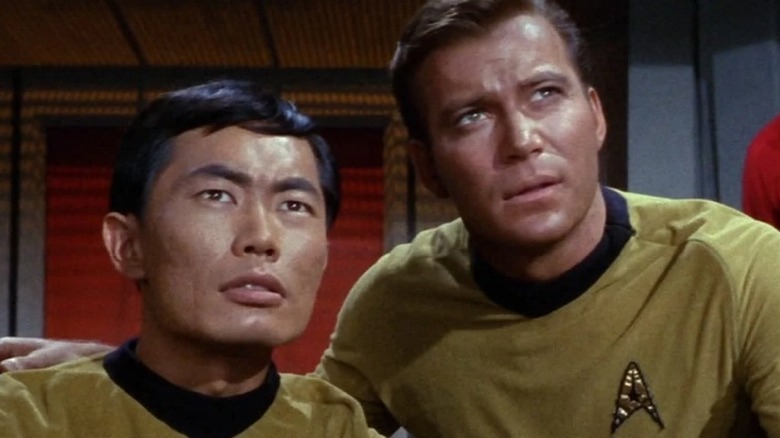 NBC
George Takei joined The Guardian for an interview on November 28, 2022, where he talked about a few interesting topics. While he didn't devote much time to it — according to him, he doesn't have much desire to — Takei brought up his feelings on William Shatner, and the "Star Trek" alum didn't hold back. After calling him a "prima donna," Takei recalled that back in the day, he found Shatner to be self-centered and heavily invested in making himself the center of attention no matter what. "He's just a cantankerous old man, and I'm going to leave him to his devices," Takei said.
George Takei's comments come in response to William Shatner himself, who spoke on their situation to The Times UK a mere few weeks prior. "I began to understand that they were doing it for publicity. 60 years after some incident, they are still on that track. Don't you think that's a little weird? It's like a sickness," he told the publication while promoting his book, "Boldly Go, Reflections on a Life of Awe and Wonder." He then notes that he feels Takei, in particular, has let bitterness consume him, hence the continued animosity. Shatner admits that due to all of this conflict, his patience has run out.
Perhaps someday, the George Takei-William Shatner feud will come to an end, but it stands to reason that the two legendary "Star Trek" actors won't find common ground any time soon. If these comments from each of them are of any indication, there's simply too much bad blood between them.