Whatever Happened To Everytable After Shark Tank?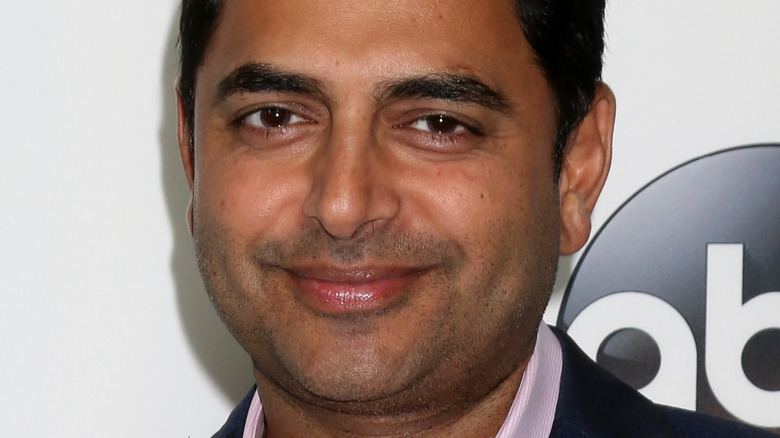 Kathy Hutchins/Shutterstock
Over 23 million Americans live in an area without access to adequate and affordable nutrition, with a disproportionate amount of them being from Black and brown communities (per Business Insider). These areas — called food deserts — are a devastating blight on the nation, which inspired Los Angeles-based entrepreneurs Sam Polk and David Foster to create Everytable. Everytable is a food delivery service that aims to provide low-income and food-insecure communities with healthy, fresh, delicious meals. According to their pitch, they scale their prices depending on the income of the specific community they're currently serving.
Coming onto "Shark Tank" seeking $1 million in exchange for 5% of the company, Polk and Foster seemingly had high hopes for their company's success on the show. Though most of the sharks lauded their altruistic goals, almost every single one pulled out. With only guest investor Rohan Oza left in the tank, the entrepreneurs laid all their cards on the table. After admitting that Rohan had been their ideal shark since they entered the room, they proposed what they described as the lowest-possible deal to him — $1 million for just under 7% of the company. Rohan countered with a take-it-or-leave-it offer of $1 million for 10%, which Everytable ultimately accepted.
Although one "Shark Tank" blog claimed that Rohan and Everytable weren't able to close their deal, a source for that claim could not be found. While we can't assert whether or not Rohan and Everytable are still in business together, we can take a look at the current state of the business and whether or not they've been able to see their mission through.
Is Everytable available nationwide?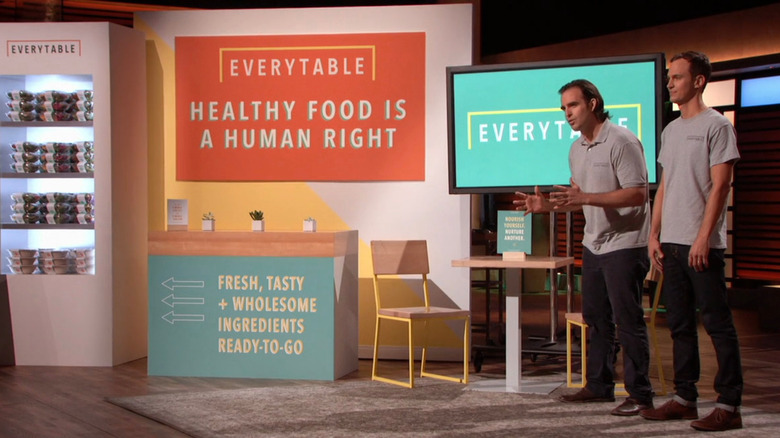 ABC
As of writing, Everytable has 39 brick-and-mortar locations in California and seven locations in New York City. While there are certainly food deserts within these vast areas that need addressing, it's a bit disappointing that other communities in need such as Atlanta, Georgia and Chicago's South Side — both of which are among the many areas suffering the most from poor access to healthy food — are unable to benefit from an Everytable location.
It's curiously difficult to ascertain where exactly the company is able to ship food as well. There is no information on their website to indicate if they serve any states outside of New York or California, as they disclose whether or not their services are available only to a single, user-entered zip code at a time. We personally entered in a zip code attributed to a food desert in Fulton County, GA, and it informed us that shipping was unavailable. Though no semi-randomly chosen zip codes outside the stated regions allowed us to order food for delivery, this in no way confirms that they either do or don't ship outside of New York or California. The company may very well be attempting to scale up to nationwide shipping in the future.
Does Everytable serve low-income communities?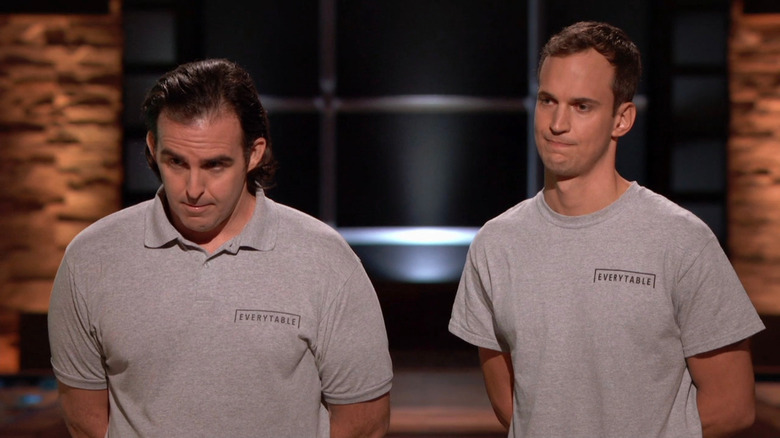 ABC
By running the zip codes of each of Everytable's current locations through IncomeByZipCode (a website that compiles and provides income data from the U.S. Census), we tried to get a clearer picture of the communities the company actually serves. Per their "Shark Tank" appearance, they openly aim to operate in both high and low-income communities, charging depending on the location.
Across New York and California, the average yearly income per capita attributed to communities they serve is approximately $42,000. According to 2020's U.S. Census data, per capita yearly income nationwide was $35,384. Of the 46 current Everytable locations, 26 serve communities where the average per capita income is less than $35,000 a year — some lower than $20,000 a year. Per the website of the U.S. Census, the median yearly household income in the U.S. is $70,784. In California — across locations including Los Angeles, Long Beach, and Orange County — the average median household income in the communities they serve is about $70,000. In New York City, it's about $105,000.
At least inside these locations, however, it seems that Everytable is able to deliver affordable, healthy food to communities that don't have a brick-and-mortar store. For example, when entering the zip code 90047 (which contains one of South Central LA's food deserts, but is several miles from a physical Everytable location), a user could order meals starting at around $5, with a delivery fee of $6.99.
While it certainly has room to grow, Everytable appears to offer a service that could address a serious problem in their local communities.