Yann Demange Joins HBO's Lovecraft Country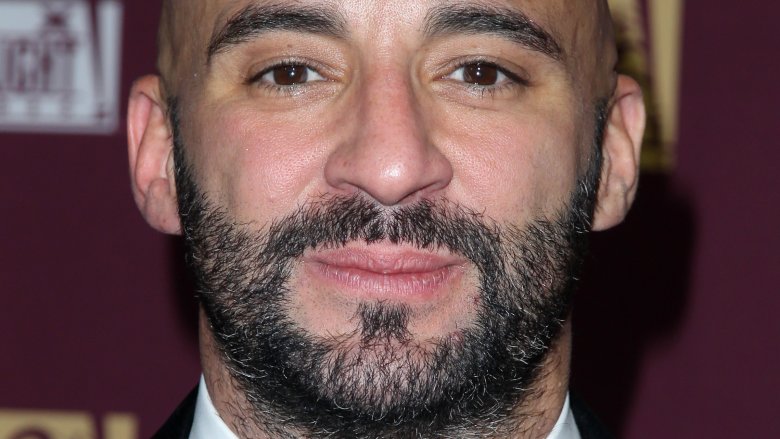 Getty Images
Lovecraft Country has landed a stellar new creative. 
According to The Hollywood Reporter, '71 director Yann Demange is joining forces with Oscar-winning filmmaker Jordan Peele and J.J. Abrams for HBO's forthcoming series Lovecraft Country. Demange will direct the pilot episode of the supernatural racial drama and will handle executive producing responsibilities thereafter. Peele, Abrams, and Ben Stephenson are also attached as executive producers. 
Based on Matt Ruff's 2016 novel of the same name, Lovecraft Country is written by Misha Green and follows Atticus Black, a young man who teams up with his friend Letitia and his Uncle George for a road trip across 1950s America, when Jim Crow laws governed the land, in search of his missing father. Their journey quickly transforms into a fight for survival as the three face racist terrors and horrifying monsters that "could be ripped from a Lovecraft paperback." 
To give you a more concrete idea of the series' premise, here's the in-depth summary of Ruff's novel: "Chicago, 1954. When his father Montrose goes missing, 22-year-old Army veteran Atticus Turner embarks on a road trip to New England to find him, accompanied by his Uncle George — publisher of The Safe Negro Travel Guide – and his childhood friend Letitia. On their journey to the manor of Mr. Braithwhite — heir to the estate that owned Atticus' great grandmother — they encounter both mundane terrors of white America and malevolent spirits that seem straight out of the weird tales George devours. At the manor, Atticus discovers his father in chains, held prisoner by a secret cabal named the Order of the Ancient Dawn — led by Samuel Braithwhite and his son Caleb — which has gathered to orchestrate a ritual that shockingly centers on Atticus. And his one hope of salvation may be the seed of his — and the whole Turner clan's — destruction.
Demange was reportedly running to helm the next James Bond film, so his involvement with Lovecraft Country may complicate the overall search for a director. Danny Boyle, Denis Villeneuve, and David MacKenzie are on the shortlist of contenders. 
Next up for Demange is the Matthew McConaughey film White Boy Rick. Lovecraft Country is currently premiere-date-less.