Dwayne Johnson's Rampage To Be Released One Week Early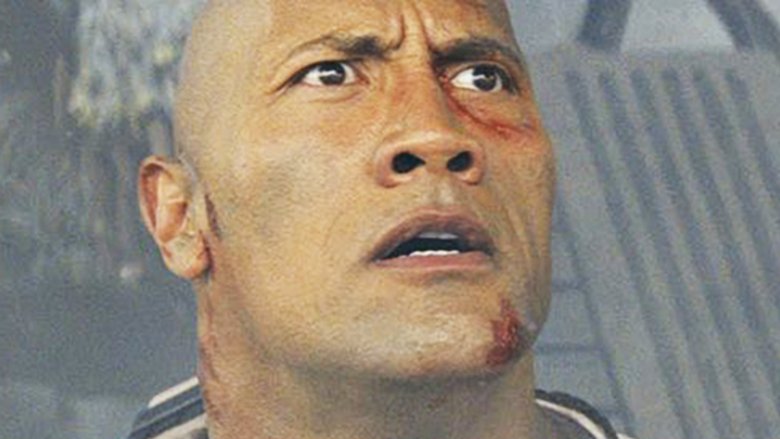 Rampage is on a, well, rampage to release. 
Per The Hollywood Reporter, Warner Bros. has changed the debut date for its sci-fi action film starring Dwayne "The Rock" Johnson. Rampage will open earlier than previously scheduled, moved up one week from April 20 to April 13. 
The studio's decision comes after Marvel gave Avengers: Infinity War a surprise switcheroo earlier this month; the super-sized superhero movie will also launch seven days sooner than planned, on April 27 rather than its original May 4 debut. Rampage's producers, according to THR, wanted to "preserve a two-week cushion" between it and Infinity War. Like Warner Bros., Marvel had an influence of its own: it moved Infinity War in order to give director Ron Howard's Star Wars standalone Solo: A Star Wars Story room to breathe at the box office. 
On the flip side, the release date shift forces Warner Bros. to step on New Line Cinema's Ready Player One a bit. From director Steven Spielberg, the book-to-movie adaptation will open on March 30, and would have been the only major tentpole in cinemas for three straight weeks had Rampage not been moved up. 
Rampage, which adapts the 1986 arcade game of the same name, brings star Johnson back together with his San Andreas director Brad Peyton. The film focuses on Johnson's Davis Okoye, a primatologist tasked with saving the country after three genetically modified beasts (a gorilla, wolf, and crocodile) unleash fury and chaos upon unsuspecting cityscapes and their citizens. The movie also features Naomie Harris, Joe Manganiello, Jeffrey Dean Morgan, Malin Akerman, Jake Lacy, Breanne Hill, Jack Quaid, P.J. Byrne, Marley Shelton, and Matt Gerald. 
Get filled in on the basic plot of Rampage before you see it in theaters on April 13: "Primatologist Davis Okoye (Johnson), a man who keeps people at a distance, shares an unshakable bond with George, the extraordinarily intelligent, silverback gorilla who has been in his care since birth. But a rogue genetic experiment gone awry transforms this gentle ape into a raging monster. To make matters worse, it's soon discovered there are other similarly altered alpha predators. As these newly created monsters tear across North America, destroying everything in their path, Okoye teams with a discredited genetic engineer to secure an antidote, fighting his way through an ever-changing battlefield, not only to halt a global catastrophe but to save the fearsome creature that was once his friend."