Night At The Museum: Kamunrah Rises Again's Tenzing Norgay Trainor Is Related To A Famous Everest Conqueror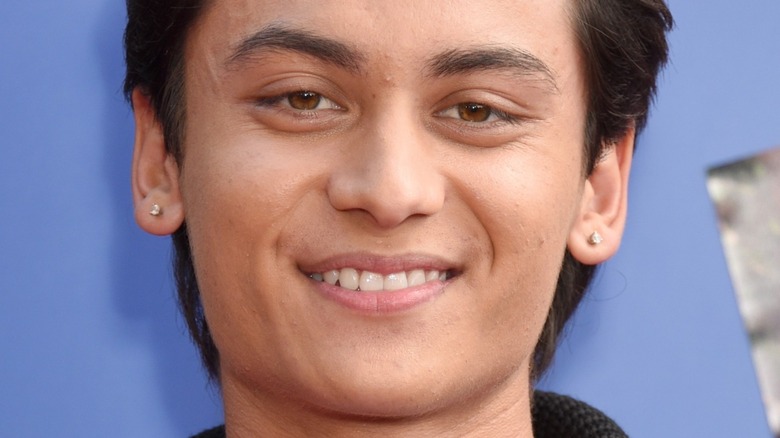 Gregg Deguire/Getty Images
When it comes to fulfilling the fantasy trope of having history literally come to life, there is perhaps no better example of this than the "Night at the Museum" series of movies. Consisting of 2006's "Night at the Museum," 2009's "Night at the Museum: Battle of the Smithsonian," and 2014's "Night at the Museum: Secret of the Tomb," all of these movies blended action, adventure, and comedy with stellar special effects and whimsical storytelling. With the upcoming entry "Night at the Museum: Kahmunrah Rises Again" on Disney+, the franchise will transition from live-action to animation with the voice talents of Joshua Bassett (Nick Daley), Zachary Levi (Larry Daley), Thomas Lennon (Teddy), and "Abominable" actor Tenzing Norgay Trainor as Bodhi.
Trainor's work on "Abominable" puts him in a unique position to flow seamlessly into the personality of Bodhi. In an interview with Screen Rant to promote "Abominable and the Invisible City," the actor said of voice work, "You know, surprisingly, voice-acting is tiring. It pulled a lot out of you because when you're doing these things on camera, you're actually doing these actions." But his penchant for voices is not the only unique aspect of his life story, as the actor is also related to a famous conqueror of Mount Everest.
Tenzing Norgay climbed Mt. Everest in 1953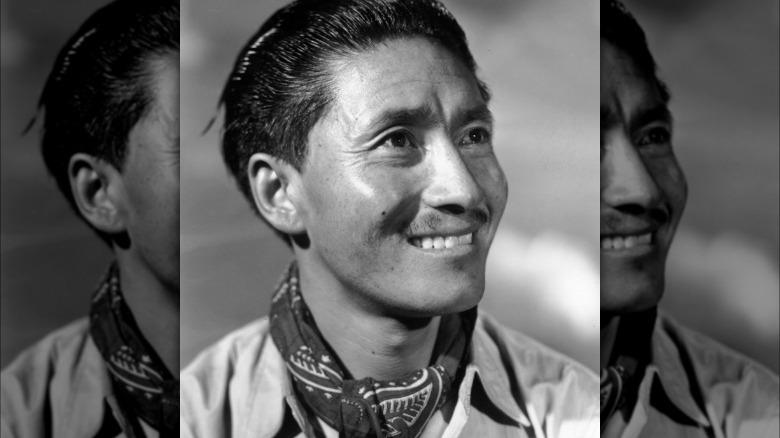 Baron/Getty Images
If Tenzing Norgay Trainor's name sounds familiar, this is because he is the grandson of famed adventurer Tenzing Norgay. He, along with New Zealand mountain climber Sir Edmund Hillary, successfully climbed to the summit of Mount Everest in The Himalayas, which is the tallest mountain known on the surface of the planet (via National Oceanic and Atmospheric Administration). Norgay and Hillary's amazing feat became one of the most celebrated events of the 20th century, and certainly one of the most noteworthy since the end of World War II and the dawn of the Cold War. The Sherpa explorer passed away in 1986, 15 years before his daughter gave birth to his namesake, the future actor and voice artist Tenzing Norgay Trainor.
Trainor has spoken admirably of what his grandfather achieved and his place in history despite early odds in his life that presented challenges to him. In a 2016 Twitter post, the voice actor tweeted, "My grandfather went from indentured servant to climbing Mount Everest. #powerofgoals." In 2020, he also shared, "My grandfather has a range of mountains named after him on Pluto. So, that's pretty neat," and attached a link to a Wikipedia page describing the mountain range.
Through his career, Trainor is showcasing the strong element of perseverance and commitment to one's dreams that certainly runs in his family.