Ron Howard Shares Glimpse At Arrested Development Season 5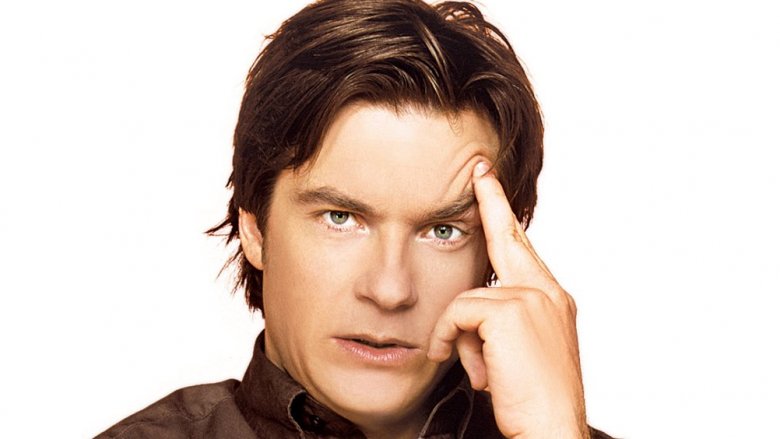 Now the story of a wealthy family who lost everything, and the dedicated fanbase who had no choice but to keep them all together.
Production is underway on the fifth season of Arrested Development for Netflix, which was originally officially announced nearly a year ago, following much speculation and hem-hawing. Since then, not much news about the project has surfaced. That is, until Ron Howard, who serves as the series' narrator, shared a glimpse of the production's progress, offering a view from inside the recording booth where he was working during his birthday.
For my birthday this morning I was back at the mic for the "Next...#ArrestedDevelopment. " pic.twitter.com/Ht7oZPdzn0

— Ron Howard (@RealRonHoward) March 2, 2018
The pic, seemingly snapped at or around Smart Post Sound in Burbank, California, provides a tiny glimpse at the upcoming series opening episode, with an ADR script for Howard's voiceover laying in front of a small monitor. On the monitor, you can see the khaki-clad behind of, presumably, Michael Bluth, strolling through a house that appears to be similar to the famous Bluth model home that the first three seasons centered around. If Michael really is still living in that spot, it's a testament to the unexpected quality of the family brand — maybe Bluth houses really are solid as a rock.
The script Howard is reading from appears to show a fragment of what might be the opening line of the season: "Michael Bluth had been away", is what it looks like. It goes without saying that this tells us little — last time we saw Michael, he was getting punched in the face by his son. Maybe George-Michael's righteous attack caused a massive hemorrhage in his father's brain, leading to Michael needing to go away to be hospitalized. Perhaps he's "been away" plotting revenge.
Outside of the plotline, the fifth season of the series has something of a redemption narrative going for it. Fans of the cult-classic comedy pleaded for a revival for years, and when it finally arrived via a fourth season on Netflix, their wishes were... technically granted. While everyone appeared happy to see the Bluths and their circus-esque circle again, the consensus was that it would've been rather nice to see all of the characters sharing the screen together, which didn't really happen last time around. 
Now, much like the Iraq War that provided so much of the original 2003–2006 series' humor, this thing appears to be sticking around indefinitely, and our only hope is that the people in charge can somehow stick the landing while leaving every interested party satisfied. Pipe dream? Maybe! But anything can happen. After all, no one in 2006 thought we'd one day be talking about a fifth season of Arrested Development.