Queer Eye's Karamo Brown Landed A Spot On The Real World While Protesting MTV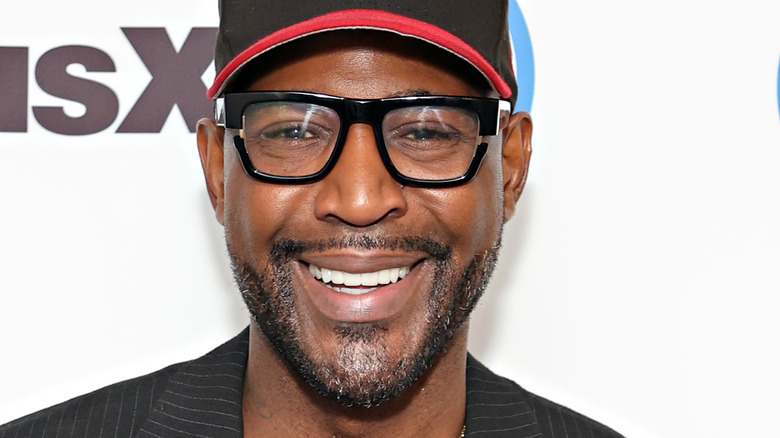 Cindy Ord/Getty Images
Karamo Brown is one of the true reality stars, having started in the early days of reality television. His first reality show experience was as a cast member for Season 15 of "The Real World" which took place in Philadelphia. In an interview with MTV in 2019 to promote the return of "The Real World," Brown talked a little bit about his experiences and offered his advice to the new housemates. "The first thing I gotta say is go in there and have fun. Literally, any time you find yourself just being down, remember you're in 'The Real World' house. That was something that I used to have to get out of my head about because I was like, 'Oh, woe is me; life is bad.' Now when I look back at it, I was living in a mansion for free with beautiful people. Get over it." Brown went on to mention that he still speaks to four of the cast members from his season and doesn't speak to two of them, saying he didn't particularly feel like speaking to them when he lived in the house either. He didn't specify which cast members he was referring to.
After "The Real World," he went on to appear on "The Real World" spin-off "The Challenge," he became a panelist and correspondent for "Dr. Drew on Call," and he was on a show called "The Next 15" about former reality stars who wanted to reinvent themselves. But now he's most well known as a member of the Fab 5 on Netflix's wildly popular "Queer Eye" reboot. Since starting "Queer Eye," he's even done more reality television, such as appearing as a contestant on "Dancing with the Stars." But little do fans know that his entire reality television career started pretty much by accident.
Karamo Brown was cast for The Real World while protesting Pimp My Ride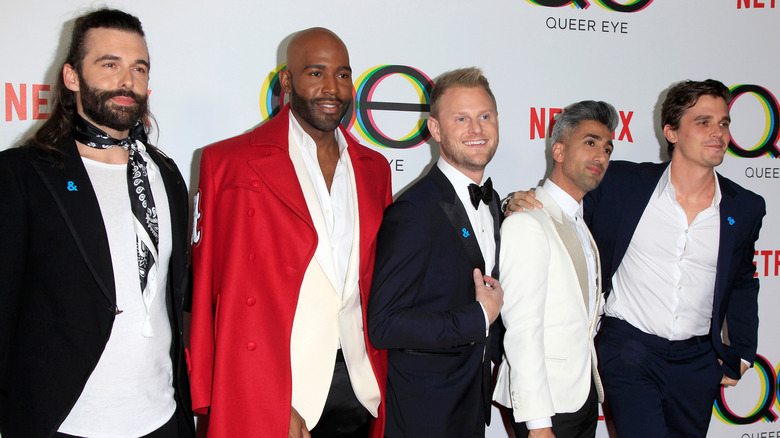 Kathy Hutchins/Shutterstock
In an interview on the "Not Skinny But Not Fat" podcast, Karamo Brown told the story of how he ended up getting cast on "The Real World," and it started with the "Queer Eye" star protesting one of MTV's most popular shows. "There used to be a show on called 'Pimp My Ride,' and I had just gotten out of college and I was working social services ... Part of my job was also to run this mentoring program after, for the kids to come to, and so my kids were getting locked up in juvie or getting detention because ... they would go to the richer areas and steal hubcaps and get caught. And the kids, I would talk to them transparently, and they were like, 'It's because I watched Pimp My Ride; I want to do something with my ride.'" Brown went on to explain that a woman came out and asked who organized the protest and then asked Brown to come back for a meeting the next day. Thinking she wanted to discuss the protest, Brown prepared a presentation on the damaging effects of "Pimp My Ride" only to find out that he was meeting about a spot on "The Real World." Brown said he quickly dropped his protest, saying, "I was such a traitor to the cause."
Brown's reality star fame led him to get his syndicated talk show "Karamo," which he told Out Magazine that he always believed he would eventually achieve. "If we don't have faith in ourselves and aren't able to express it, then sometimes I think that we close doors before people even know that we want them open." Even in talking about his talk show, Brown is always dispensing wisdom.