Chicago Med Fans' Hearts Are Melting Over The First Look At April And Ethan's Wedding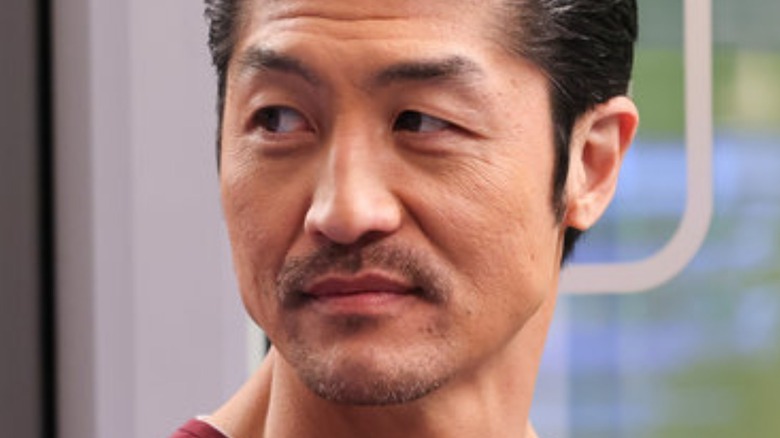 George Burns Jr/NBC
Contains spoilers for Season 8, Episode 8 of "Chicago Med"
In The "One Chicago" franchise, there are just as many bright and hopeful moments between the characters of "Chicago Fire," Chicago P.D.," and "Chicago Med" as there are tragic ones. For every exit of major players in the universe of shows, there are typically corresponding new arrivals to get fans excited. Then there are the many relationships that have developed throughout the years, with "Chicago Med" characters April Sexton (Yaya DaCosta) and Dr. Ethan Choi (Brian Tee) — affectionately known as "Chexton" — occupying a special place amongst the show's romantic shipping fandom. With Tee's departure from the series imminent, attention is turning to the couple's eventual future together at a rapid rate.
But fans can breathe a sigh of relief when it comes to Chexton, as it was revealed in Season 8, Episode 8 titled, "Everyone's Fighting a Battle You Know Nothing About," that Dr. Choi and April will be getting married with the wedding likely occurring in Tee's farewell installment scheduled to air on December 7, 2022 (per TV Insider). A wedding photo depicting the two about to exchange their vows was also released in late November. The details, along with the photograph, have fans' hearts melting in the run-up to the couple's big day.
Ethan and April fans are emotional and excited as Chexton prepares to tie the knot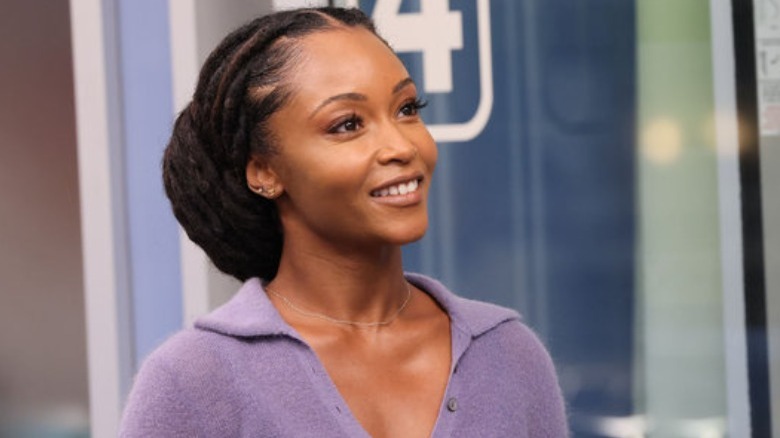 George Burns Jr/NBC
Season 8, Episode 9 of "Chicago Med" is titled "Could Be the Start of Something New," and the name points to some hints at the impending nuptials of Dr. Ethan Choi and April Sexton. In the run-up to the episode, a lavish and heartwarming image capturing the wedding ceremony between the two characters is also in circulation, and amongst other details, the picture confirms the long-running couple will have a church wedding, corresponding to April's strong ties to her faith (via People). Fans are expressing equal amounts of excitement and moving affection with the news, with Twitter's @51ninna sharing, "My #Chexton babies are getting marries [crying and heart emoji]. I can't believe I really got my endgame [heart emoji] #ChicagoMed." Fan @TeeshaWills shared this excitement by commenting, "They [April and Ethan] look so beautiful! The anticipation is real."
As for what will eventually become of the newlyweds, good things are in store for Chexton. However, with Brian Tee leaving "Chicago Med" this season, it seems that what's left of their story will unfold off-screen. Along with the disclosure of the wedding image, co-showrunner Andrew Schneider also told People, "They're starting a mobile clinic so that together they can take first-rate medical care to underserved neighborhoods in Chicago." Schneider went on to tell the publication the duo will remain in Chicago, but we will have to simply imagine their happy new lives together, which is a welcome story development for such an endearing "Chicago Med" romance.