My Hero Academia's League Of Villains Voice Actors Bonded Over Their Own Real-Life Get-Together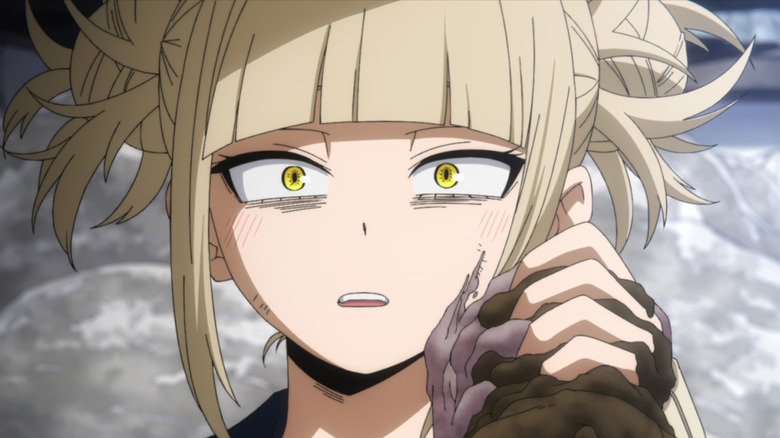 Crunchyroll
Even as anime continues to grow in global popularity from its once niche status, shows like "My Hero Academia" stand out from the pack (via Parrot Analytics). By capitalizing on the worldwide superhero craze and melding it with the jaw-dropping animation of Bones, the series has culminated in a perfect storm that keeps fans coming back for more.
Taking place in a world where 80% of humanity has miraculously developed superpowers called quirks, "My Hero Academia" pits virtuous quirk users against those who feel disenfranchised by the superhuman society, and they want nothing more than to watch it crumble to dust. In fact, one thing that separates the series from other anime is how the lines begin to blur between hero and villain as the show continues. Perhaps nothing encapsulates this swaying balance better than the shocking death of Twice (Daichi Endo/Newman Pittman) at the hands of Hawks (Yuichi Nakamura/Zeno Robinson).
Twice's voice actor was sad to say goodbye to the character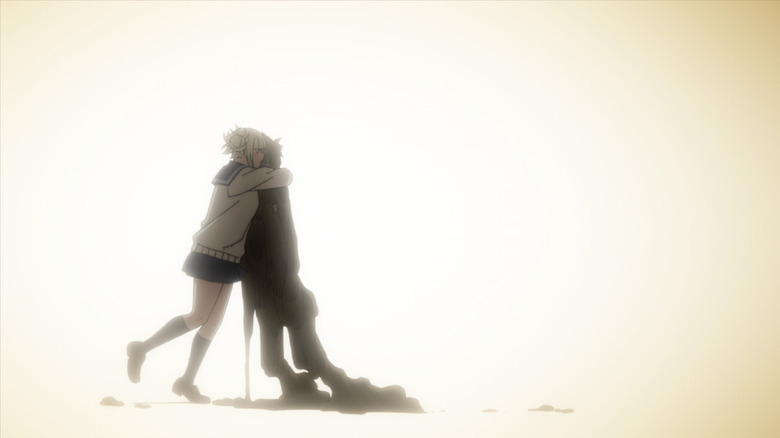 Crunchyroll
Daichi Endo is the Japanese voice actor behind Twice in "My Hero Academia," and the actor sat down with Weekly Shonen Jump (via ComicBook) to talk about the tragic demise of the likable villain and what it was like to say goodbye to the iconic character after Hawks murdered him in Season 6, Episode 3, "One's Justice."
"On that day, I didn't even want to go to the studio because I knew I would suffer," Endo said. "As I was recording, I put out all the suffering and doubt that has always ... defined Twice, so I think those ended up being my feelings as well." Endo also explained how a real-life get-together helped to cement his friendship with his fellow villains.
"A few months ago, we — from the League of Villains — had our own real-life VA event, which I think strengthened our bonds even more," Endo said. Twice has been among the most popular members of the League of Villains in "My Hero Academia" for years, which made his death all the more surprising. Furthermore, his heartbreaking goodbye to his close friend Toga (Misato Fukuen/Leah Clark) twisted the knife even more for fans.
While fans may think Twice is a "My Hero Academia" character that deserves better, Endo was clear that Twice is still a bad guy. "Twice is, without a doubt, a villain. He is a human being whose actions and life philosophies are unforgivable," Endo clarified. With that in mind, he couldn't help heaping some praise on the character as well. "However, when it comes to his feelings and caring for his friends, he has always shown himself to have the heart of a hero," Endo said.