Tony Revolori And Ellie Bamber Recall Their Mind-Blowing Experiences Filming Willow - Exclusive Interview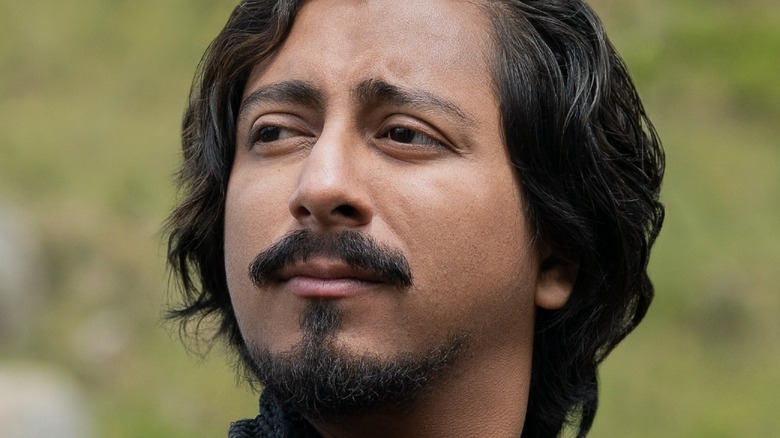 Lucasfilm/Disney+
While they're new faces to the world of "Willow," actors Tony Revolori and Ellie Bamber have both made indelible impressions on several other film and TV projects over their careers in showbiz.
Seven years after his screen debut, Revolori's star began to rise as part of Wes Anderson's ensemble in the multi-Oscar-winning comedy "The Grand Budapest Hotel." Revolori landed his biggest role yet, however, in 2017 as Peter Parker's frenemy Flash Thompson in the first of three scene-stealing appearances in Tom Holland's MCU "Spider-Man" trilogy. Bamber's career, meanwhile, kicked off in 2012 in the British miniseries "A Mother's Son," and she's been working nonstop ever since. Among her impressive list of credits are starring roles opposite Lily James in the genre-bending horror-comedy "Pride and Prejudice and Zombies" and a pivotal part opposite Isla Fisher in the crime thriller "Nocturnal Animals."
Now streaming on Disney+, "Willow" picks up 20 years after the events of the 1988 classic fantasy adventure film, and Warwick Davis reprises his role as the heroic Nelwyn sorcerer Willow Ufgood. Revolori stars as Graydon, a prince who is ambivalent about marrying Princess Kit (Ruby Cruz) — a move that would unite his parents' and Queen Sorsha's (Joanne Whalley) kingdoms.
The union is put on hold, however, when Kit's twin brother, Prince Airk (Dempsey Bryk), is kidnapped. Feeling compelled to find Airk, Graydon and a kitchen maid named Dove (Bamber) join Kit and other members of a small fellowship to rescue the missing prince. Also vital to the fellowship's mission is Willow — who left the kingdom of Tir Asleen years before — but the fellowship must first convince him to join them.
Revolori and Bamber sat down with Looper for an exclusive interview, and the pair discussed the huge expectations that came along with the series. Revolori also weighed in on the future of his "Spider-Man" character Flash Thompson in the MCU.
Venturing into the world of Willow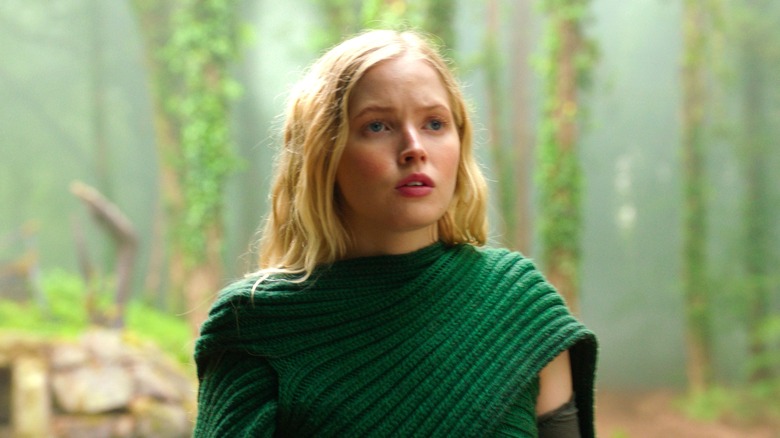 Lucasfilm/Disney+
You're both professionals and have done a lot of major projects in your careers, but how does the fan-slash-wow factor enter into your life when you get on the set of "Willow"? It's not every day that you star alongside Warwick Davis as Willow and Joanne Whalley as Sorsha. The whole setting must be mind-blowing.
Ellie Bamber: It truly was. The sets were huge, and there was such attention to detail. The crew that we were working with were truly at the top of their game. It was mind-blowing, but it was exciting. [It was] also daunting at the same time because it was phenomenal, all the work that had gone into creating the world that we were about to step into.
Tony Revolori: I was excited. It was going to be really fun, and I got to meet my fellow cast members, and I thought they were phenomenal. They're all incredible actors, and I was a big fan [of their work], so I was excited to work with them and all the OGs who came through. Beyond that, I was just hoping I'd do a good job.
Meeting Willow fans' expectations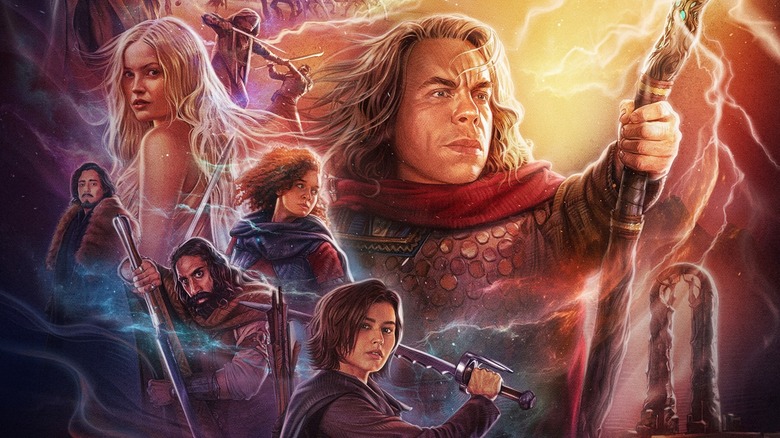 Lucasfilm/Disney+
The interesting thing about the "Willow" series is that it's not necessarily a sequel, but a continuation of the story that mostly involves new characters who are able to forge their own identities. Still, do you feel the weight of that original film on your shoulders, playing those new characters?
Revolori: There's always going to be pressure and expectations, and through my previous work, I've learned to let that go a little bit. When I came on set, I saw how amazing [it was], and we had our crew and our creative team behind us — producers like Max Taylor, Michelle Rejwan, Jon Kasdan, and Tommy Harper — all these amazing people, and I put my trust in them. The nerves weren't as much there. Beyond that, I wanted to show up every day and do the best I could, and I hope fans will love it. That's the best I can do.
Bamber says Kasdan kept the cast in the dark about character details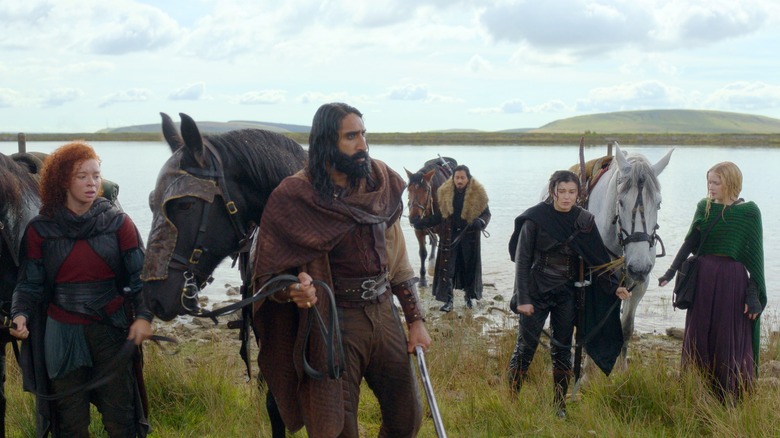 Lucasfilm/Disney+
Ellie, so many of the characters have hidden layers and complexities in this series, and eventually, details about them will unfold for the audience. Since Dove is among those characters with those complexities, how exciting was it for you to see the twists and turns coming in the script?
Bamber: It's so brilliantly written. Jon Kasdan did such an incredible job with the complexities of human interaction and dialogue, and in romance and stuff, but to see the twists and turns was exciting. Jon held back a few of the scripts from us, and I remember all of us would be like, "Tell me. Can you tell me, please, any more about what happens to my character?" and he would either give us little bits here and there, or —
Revolori: Mess with us.
Bamber: Or mess with us, yes! It was really cool to discover the character as I went along.
Is Revolori teasing that he wants to play Agent Venom?
Tony, you have to feel blessed getting involved in another big franchise with "Willow" after the "Spider-Man" trilogy in the MCU. If we get another "Spider-Man" movie — and fingers crossed that we do — what direction would you like to take Flash Thompson in it? He's such a terrific character.
Revolori: Thank you very much, first and foremost, and yeah, I'd be honored if they did another "Spider-Man" and they invited me back to reprise the character. I love him dearly ... I'd love to see him take on what he does in the comic books a little bit more, go into the Army and go through all that stuff, and eventually, hopefully, maybe at some point — fingers crossed — I get to don a suit myself. Regardless, I'd be happy to reprise the role, whatever direction they want to take. I trust them.
And always be a thorn in Peter Parker's side?
Revolori: Always!
Also starring Erin Kellyman and Amar Chadha-Patel, "Willow" is streaming exclusively on Disney+, with new episodes premiering every Wednesday through January 11, 2023.
This interview was edited for clarity.