Frances McDormand Wins Best Actress Oscar For Three Billboards Outside Ebbing, Missouri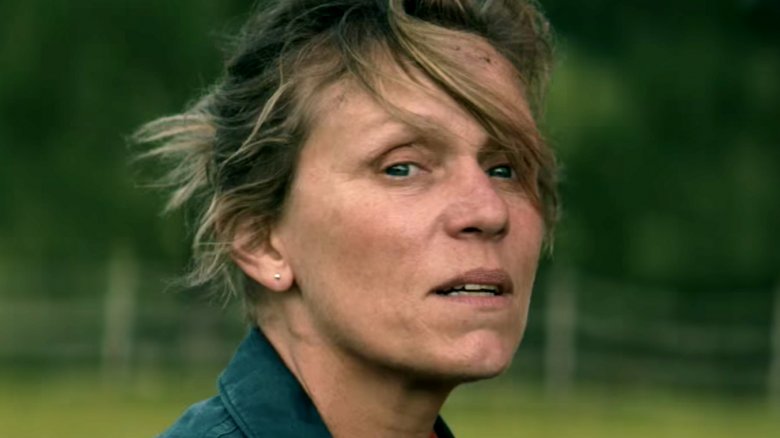 Frances McDormand has taken home the Best Actress Academy Award for her performance in Three Billboards Outside Ebbing, Missouri. The actress beat out Sally Hawkins (The Shape of Water), Saorise Ronan (Lady Bird), Margot Robbie (I, Tonya), and Meryl Streep (The Post). This is McDormand's second win after she took home the trophy for Fargo in 1997; she also holds three other nominations.
In Three Billboards, which is also nominated for Best Picture, McDormand played Mildred Hayes, a mother who puts up the titular three billboards to shame the police after they failed to solve the case of her daughter's murder. Sam Rockwell, who starred alongside McDormand in the film, also took home a trophy for Best Supporting Actor at Sunday's awards. The film's Woody Harrelson was nominated in the same category.
Martin McDonagh took home an Outstanding Original Screenplay nomination for Three Billboards; he also directed the film. Although the film was somewhat divisive among audiences, it was well loved by critics, earning a 92 percent on Rotten Tomatoes. (It holds an 87 percent audience score on the platform.) The movie has made $131 million at the worldwide box office to date, including $52 million domestic. (via Box Office Mojo)
Three Billboards holds a total of seven Oscar nominations. John Hawkes, Abbie Cornish, Peter Dinklage, Lucas Hedges, and Kathryn Newton also star in the film.