The Devastating Death Of Die Hard Star Clarence Gilyard Jr.
Getty Images/Getty Images
"Die Hard" actor, author, and university professor Clarence Gilyard Jr. has passed at the age of 66 due to an unspecified illness on November 28, as reported by the Las Vegas Review-Journal. Born into a military family on December 24, 1955, Gilyard, the son of U.S. Air Force Officer Clarence Gilyard Sr., initially attended the United States Air Force Academy himself for a year before landing on his true passion (via The Famous People).
Although he found success through roles in not only "Die Hard" but also "Top Gun" and "Walker, Texas Ranger," Gilyard semiretired from acting in 2005 to teach at the University of Nevada Las Vegas' College of Fine Arts, though he eventually returned in 2012. 
"It is with profound sadness that I share this news," UNLV's Dean Nancy Uscher said in a statement (per Yahoo! News). "His students were deeply inspired by him, as were all who knew him. He had many extraordinary talents and was extremely well-known in the university through his dedication to teaching and his professional accomplishments."
As fans mourn Gilyard's passing, let's take a look back at his life and career. 
Gilyard is best known for Die Hard, Matlock, and Walker, Texas Ranger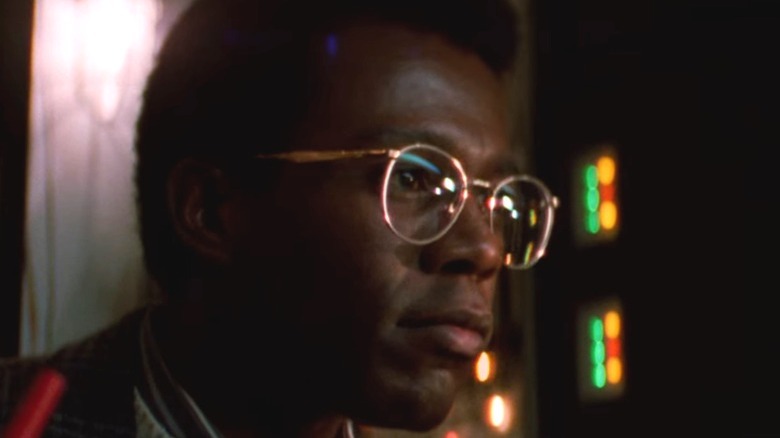 20th Century Studios
Clarence Gilyard Jr. has 37 acting credits and managed to win two awards (via IMDb), with his most famous roles including over-the-top computer hacker Theo in "Die Hard," Lieutenant Junior Grade Marcus "Sundown" Williams in "Top Gun," and private investigator Conrad McMasters on "Matlock." In an interview with getTV, Gilyard credited "Matlock" star Andy Griffith as one of his mentors, someone who taught him how to be funny onscreen.
"He would tell me in between shots about the point of view, where the lift on the joke was, what the operative word was. Well, you know, because I was uncomfortable – it was Andy Griffith! I grew up with Andy Griffith."
After "Matlock," Gilyard landed one of his most well-known roles, playing Ranger James Trivette on "Walker, Texas, Ranger."
When asked by why "Walker, Texas Ranger" is still popular to this day, Gilyard replied, "People are living a lot longer, and television in the home can still be a family event. It's a family pastime. And Walker, even though it was moving into a high-action genre, was still a family show. And essentially, we were a family [on the show] and people allowed us into their homes. They liked our family, the chemistry was there. Chuck did a pretty good job putting together a family. And you know, right and wrong in a lot of people's psyches is still black and white. The cowboys were the good guys." From teaching film to playing pilots, priests, cowboys, and computer-literate thieves, Gilyard was a versatile, knowledgeable, and compassionate individual.
Faith and teaching were two cornerstones of Gilyard's life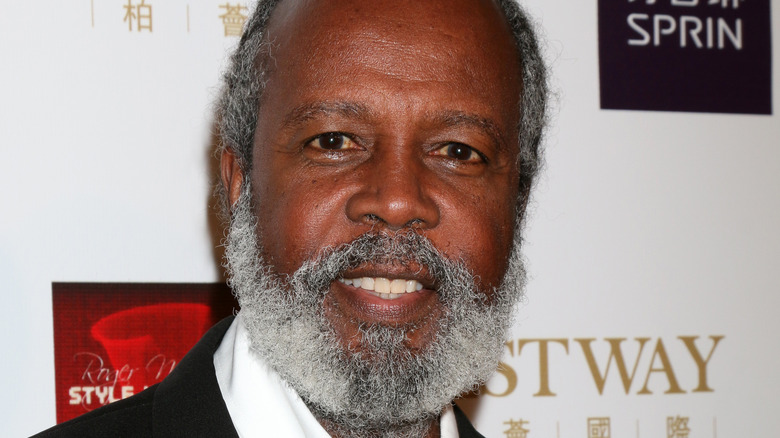 Kathy Hutchins/Shutterstock
In his personal life, Clarence Gilyard Jr. was a devout Roman Catholic. He told the story of his conversion to the Catholic News Agency in 2016. In 1995, Gilyard hit rock bottom while living a hard-partying lifestyle. Then, he crossed paths with a man who invited him to Mass. It was a life-changing experience for Gilyard. Gilyard's faith led him to appear in the first two "Left Behind" movies, "Left Behind" and "Left Behind II: Tribulation Force," as Pastor Bruce Barnes.
After "Walker: Texas Ranger," Gilyard took a break from acting in 2006 to become an associate professor of film and theater at the University of Las Vegas, Nevada. Gilyard told the Las Vegas Review-Journal in 2010, "My manager-agent is not happy that I'm not working, but the university is just too much fun. And once you start a semester and meet those students, it's like doing a TV series. You're plugged into them. How can you leave them once you see in their eyes that they're depending on you? They have aspirations for their own growth for those 15 weeks."