Jodie Sweetin Sees A 'Golden' Opportunity To Reboot Full House Yet Again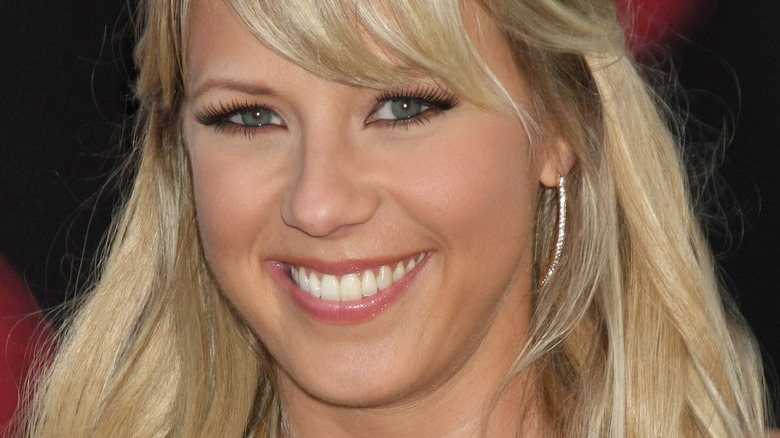 Kathy Hutchins/Shutterstock
When television leaped onto the scene in the middle of the last century, it came with its own lexicon that has changed constantly in the ensuing decades. Consider the scene in "Back To The Future" when Marty refers to a "rerun" to a room full of blank stares, or the host of new vocabulary that's emerged in the streaming age (hello, Netflix and chill). Perhaps no new TV term has become quite so ubiquitous as the reboot.
When "Fuller House" premiered in 2016, it became a prime example of a television reboot, capitalizing on the nostalgic affection for "Full House" to bring in viewers as it reintroduced them to the Tanner family. "Fuller House" reunited original stars Candace Cameron Bure, Jodie Sweetin, and Andrea Barber, and also featured recurring appearances by John Stamos, Bob Saget, David Coulier, and Lori Loughlin. Now, Sweetin is eyeing an excuse to get the gang back together one more time.
Sweetin envisions a Golden Girls-style reboot of Full House in 20 years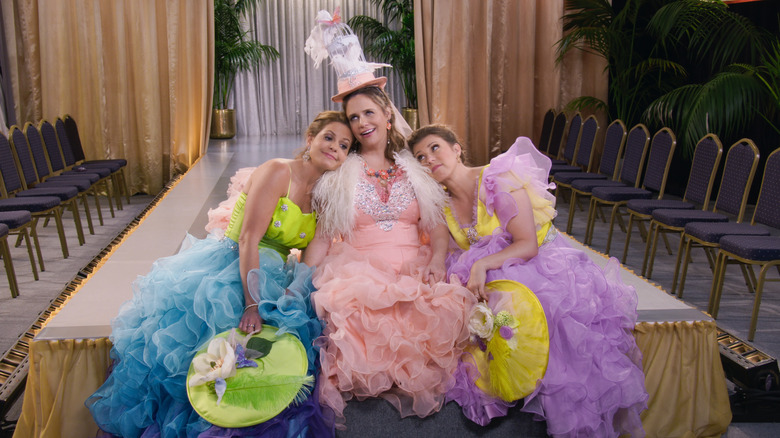 Netflix
Jodie Sweetin began playing precocious middle child Stephanie Tanner on "Full House" in 1987, and as she revealed in an interview with E! News, she isn't done with the character yet. Indeed, she has already envisioned an idea for a future reboot. "I still think the 'Golden Girls' version of 'Fullest House' could happen," Sweetin told the outlet. "I could see myself in a muumuu on a lanai in Miami. I feel that already. I already try and channel Bea Arthur as much as I can."
Sweetin's idea to reinterpret "The Golden Girls" – the iconic sitcom about a foursome of retirement-aged women — was said mostly in jest. Still, when it comes to a reboot, the actress knows it's better to never say never. "Who knows what can happen," she continued. "I'm not opposed to it. If you would have asked us 20-some years ago if we would do a reboot of 'Full House' we would have been like, 'No, probably not.' So give it another 20 years, we'll see what happens." Maybe the Olsen twins, Mary-Kate and Ashley, will return in 20 years for "Fullest House." After all, Michelle would be a perfect stand-in for Rue McClanahan.