Dana Carvey Unknowingly Helped Fred Armisen Create One Of His Most Memorable SNL Characters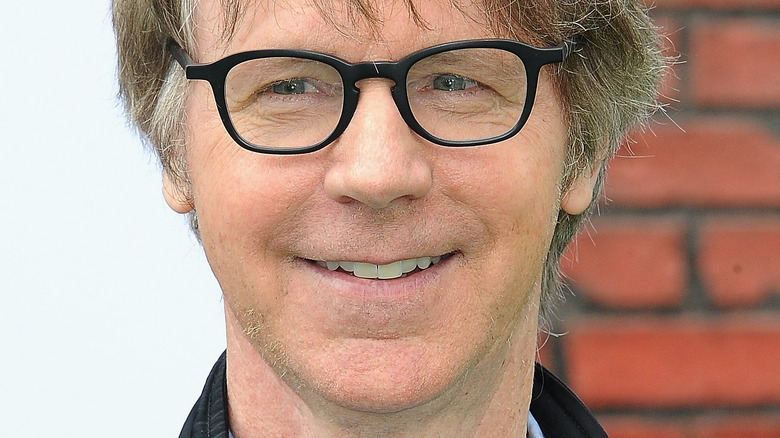 Albert L. Ortega/Getty Images
Dana Carvey has had his hand in the creation of several popular characters in pop culture stemming from "Saturday Night Live." Carvey joined the cast of "SNL" in 1986 and remained a fixture through 1993 when he left the show. He even won a Primetime Emmy for outstanding individual performance in a variety or musical program in the same year he departed the sketch comedy series.
From the Church Lady to Garth Algar from "Wayne's World," Carvey has embodied some pretty quotable characters. He is also probably best known for his impressions of celebrities and politicians from his time on the show. Carvey even broke Mike Myers from his character in "Wayne's World" with an improvised line that caught Myers off guard. One popular "SNL" sketch was even inadvertently inspired by Carvey.
Fred Armisen, who can be seen as Uncle Fester in Netflix's upcoming "Wednesday" series, found similar success on "SNL" doing impressions and embodying oddball characters. His tenure on the show lasted from 2002 until 2013, making him one of the longest-tenured cast members at the time of his departure. Armisen credits an impression from Carvey for inspiring one of the most popular sketches that he was a part of.
Fred Armisen said that it was Dana Carvey impression of his son that inspired The Californians character's voice
One of Fred Armisen's most notable characters comes from the sketch "The Californians." The fictional soap opera sketch features a slew of the "Saturday Night Live" cast members and guest stars doing over-the-top California surfer-type accents while dishing on their characters' family drama and the best traffic routes navigating the state. As it turns out, Armisen revealed that his character, Stewart, is based on an impression Dana Carvey did of his own son.
The seed was planted when Armisen and Carvey were doing a stand-up show together in San Francisco, and Carvey was telling him about his son. On a visit to the podcast, "Fly on the Wall with Dana Carvey and David Spade" Armisen said, "And he's just like, 'It's hard to be mad at him,' because, I think he got pulled over or something. He does this impression of his son and he goes, 'No, but, no, Dad, no, you don't,' you know? And, from that, as we were trying to do a California accent, as we're writing the sketch, that kind of came up" (via Entertainment Weekly).
Armisen even reached out to Carvey before the sketch aired since his impression was the impetus for the sketch. Armisen even clearly stated that the way his character talks is absolutely based on Carvey's son. He sent Carvey an email with the heads-up. Armisen said, "I was like, 'Hey, just so you know, we're gonna do this sketch called 'The Californians' and it comes from your impression of your son.'"