Director Don Hall Explains The Classic Pulp Influences That Went Into Strange World - Exclusive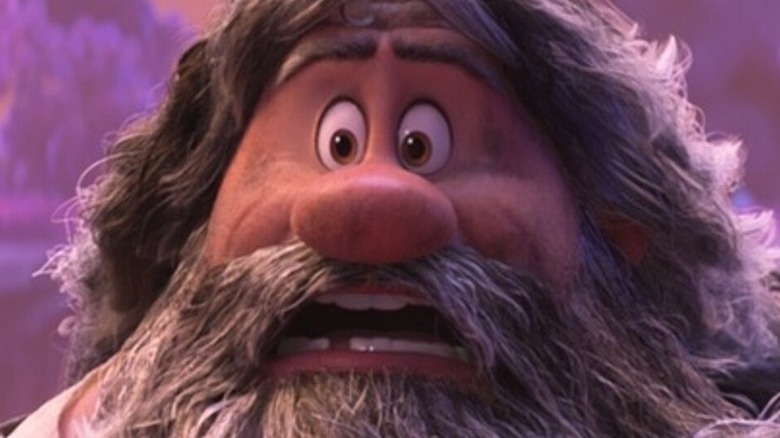 Disney
Disney's newest animated feature "Strange World" is an imaginative journey that follows the bold Clade family in the community of Avalonia. Jaeger Quaid (Dennis Quaid) has long been looking for a route across the community's insurmountable mountain range, and 25 years prior to the film's start disappears into them. It's up to his family and their allies to find Jaeger and solve a major crisis facing Avalonia in a colorful new outing with a lot to say about family, legacy, and our place in the world.
One interesting thing about "Strange World" is that it takes a wildly different set of inspirations than a number of Disney classics. The movie borrows from the influential tradition of pulp literature, that set of inexpensive and often genre literature that fueled everything from early adventure literature to noir to science fiction. In an exclusive interview with Looper, director Don Hall describes the various interesting pulp influences that fueled the designs of the look and characters of "Strange World."
A literary tradition with deep, adventurous roots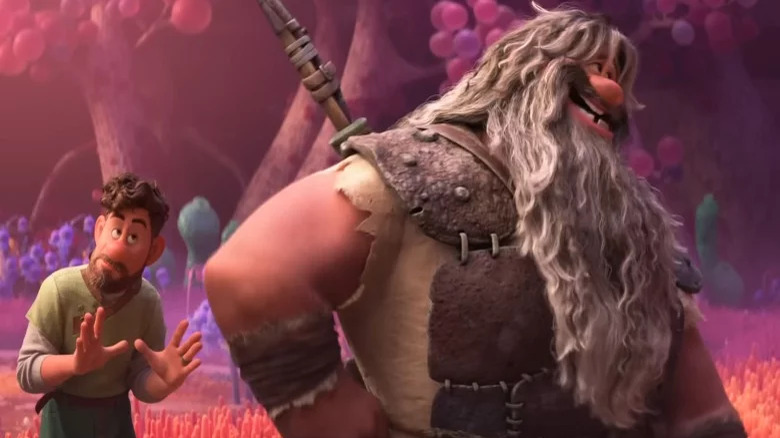 Disney
The director first notes that the pulpy visual style was a direct "extension of the inspirations for the film." Hall explains that, at the film's core, "it's an adventure story where a group of explorers find a hidden world full of fantastic creatures and [basically] a King Kong," directly calling attention to the early adventure stories that proved so influential in pulp literature history, as well as their own literary influences. "Knowing early on that we wanted the film to lean into that genre," he continues, "we did a lot of research going all the way back to the early adventure stories of Jules Verne and Sir Arthur Conan Doyle, and those pulp adventure magazines were an extension from that." 
It's a tradition with deep roots, Hall explains. "To me, you could draw a chart that tracks from Jules Verne all the way through those pulp adventure novels and magazines, all the way to 'Raiders of the Lost Ark,'" — and now all the way to "Strange World." What's worth noting further is that, beyond the overall visual design and plot inspirations for the film, it impacted character design and development as well. 
Hall loved digging into the pulpy origins, "It was really fun researching all that. On the cover of a lot of those magazines is a very Jaeger Clade-like character," he explains. "Part of this film was taking that archetype, that adventurer character, and breaking him down a little bit and seeing some other shades [of] him."
The end result is a fascinating adventure yarn about a family led by the most stereotypical of adventurers, or at least that's how it seems before he and the rest of the Clades evolve and grow in a series of unexpected ways.
"Strange World" is now available in theaters.