How The Blacklist Producers Choose Guest Stars For The Show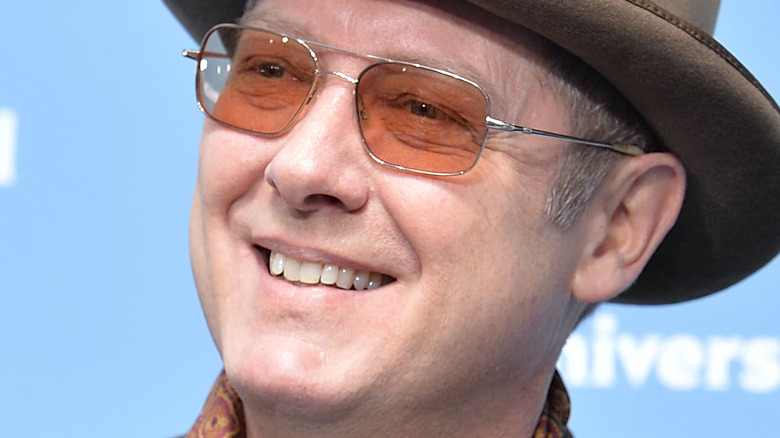 Slaven Vlasic/Getty Images
"The Blacklist" remains a powerhouse performer with critics and fans alike, according to Rotten Tomatoes, and the show's criminal mastermind/anti-hero, Raymond "Red" Reddington is portrayed by "Boston Legal's" own James Spader. The character of Red dramatically introduced himself to audiences by surrendering to the FBI almost immediately during "The Blacklist's" pilot episode, and ever since, he's seemingly been one step ahead of both the law and audiences.
Red is the brainchild of "The Blacklist's" executive producer, John Fox, and he spoke about the genesis of the character with the National Academy of Television Arts and Sciences. "The concierge of crime," Fox described Red during an interview with Bill Carter. "You know, a guy who was refined and cosmopolitan." After developing Red, Fox handed the character who "loved his fine wines and his rare foods" over to "The Blacklist's" creator, Jon Bokenkamp, according to the same interview, and that's when the idea for the show flourished. "He [Bokenkamp] then took that little acorn of an idea and turned it into this kind of big, beautiful oak," Fox continued.
While Red is without question the most intriguing character on "The Blacklist," he is flanked by a stellar supporting cast, not to mention the memorable guest stars who temporarily enter the madhouse's mix. But do you know what Fox and the other executives look for when casting the show's special guests?
The producers search for compelling guest stars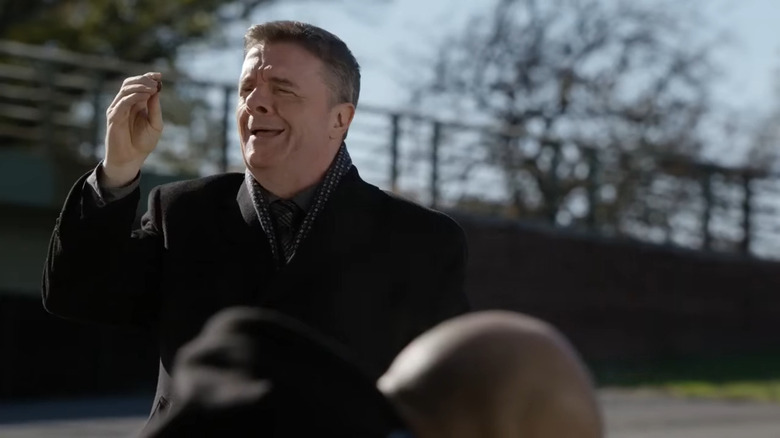 NBC/YouTube
Executive producer, John Fox, discussed the process employed to cast guest stars, with host Bill Carter, during the "Blacklist" panel held by the Television Academy. Fox and his colleagues are always on the hunt for thespians who are engrossing enough to join Red's world. "If there's one common denominator, it's we're looking for interesting faces, interesting personalities," Fox told Carter during the interview. "Bokenkamp, in particular, he really loves the oddball."
A number of high-profile actors have found their way onto "The Blacklist" over the years. Joely Richardson ("The Girl with the Dragon Tattoo"), Dianne Wiest ("Hannah and Her Sisters"), and even the daughter of Hollywood icon Ingrid Bergman, Isabella Rossellini, have all served as foils for Red to contend with. And Fox and the other executive producers always welcome a-list talent to participate on the show. "If there's a name actor who wants to come play with us, we are always open to that," Fox said during the same interview.
"The Blacklist's" creator, Jon Bokenkamp, was particularly excited in 2018 when Nathan Lane ("The Birdcage," "The Producers," "The Lion King") joined the roster of "Blacklist" baddies for the show's 100th episode during Season 5. "We couldn't be more thrilled to welcome him [Lane] to 'The Blacklist' family of criminals, weirdos, and nut-jobs," Bokenkamp said in an interview with Entertainment Weekly. "I promise, watching Nathan Lane and James Spader together on screen is going to be an absolute blast."