This Is The Biggest Payday Sylvester Stallone Ever Turned Down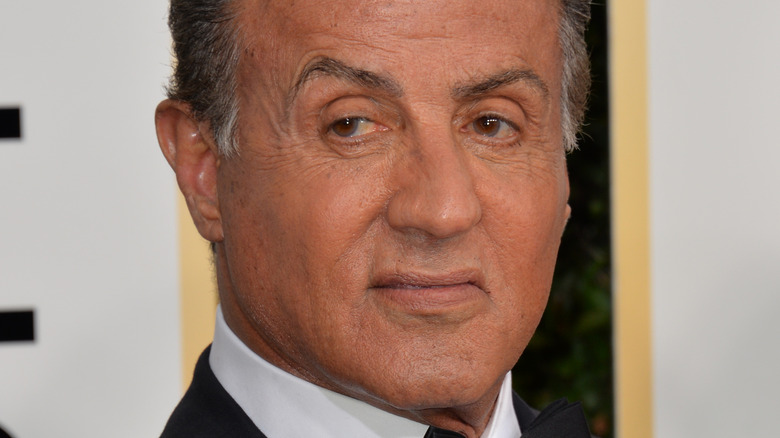 Featureflash Photo Agency/Shutterstock
Iconic actor Sylvester Stallone has been around in Hollywood for over 40 years and has starred in a wide variety of films, with genres spanning everything from action to drama to comedy to animated children's stories. Some of the best-known film series starring Stallone include the massive franchises, "Rocky" (and the sequel "Creed" series), "Rambo," and "The Expendables." In more recent years, he's also entered both the Marvel Cinematic Universe and the DC Universe with appearances in "Guardians of the Galaxy Vol. 2" and "The Suicide Squad," respectively.
While Stallone has played a staggering number of roles over the course of his career, in that same time, he has also naturally turned down his fair share of projects. While most of the roles he turned down may have been for good reason, there is one particular project Stallone may regret saying no to, if only because of the massive financial loss.
Sylvester Stallone turned down $34 million for Rambo IV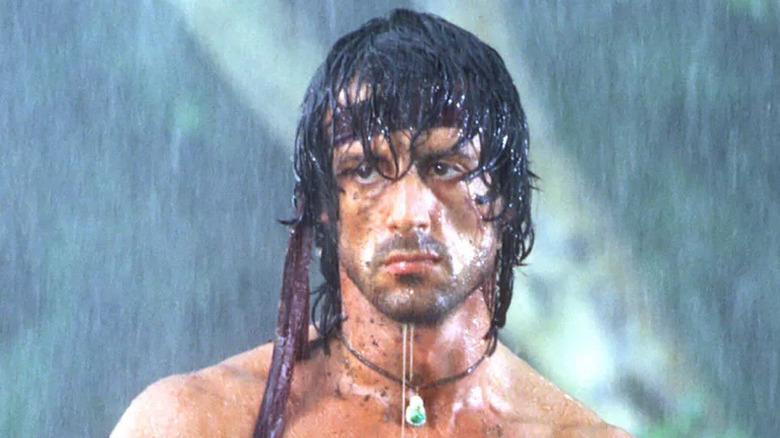 Tri-Star Pictures
In an interview with The Hollywood Reporter, Sylvester Stallone discussed the biggest payday he has ever turned down. When asked what was the most he was ever paid for a role, Stallone replied, "I turned down 34 [million]." This might suggest that not only is this the biggest payday Stallone ever turned down, but that it could have been the biggest payday he ever received if he had taken it. 
Stallone elaborated, "We were doing 'Rambo III.' We thought it was going to be the biggest hit — this was before it came out. And I was paid a fortune for it. Then they go, 'We want 'Rambo IV.' Here it is: Pay or play, 34.' I go, 'Let's not jump the gun here.'" This was in the 1980s, so $34 million would actually be approximately $85 million in 2022 when adjusted for inflation, per THR. 
Stallone admitted that that might have been a mistake, at least from a financial perspective. "That's not a joke. Oh boy, what an idiot. Now I think about that and ... wow."
Ironically, Stallone would go on to make a "Rambo IV" decades later, probably not for $85 million, with the 2008 film simply titled "Rambo," followed up by 2019's "Rambo: Last Blood," which is expected to be the last film in the Stallone-led franchise (via Total Film).