Antonio Banderas Thinks Tom Holland Has The 'Spark' To Play Zorro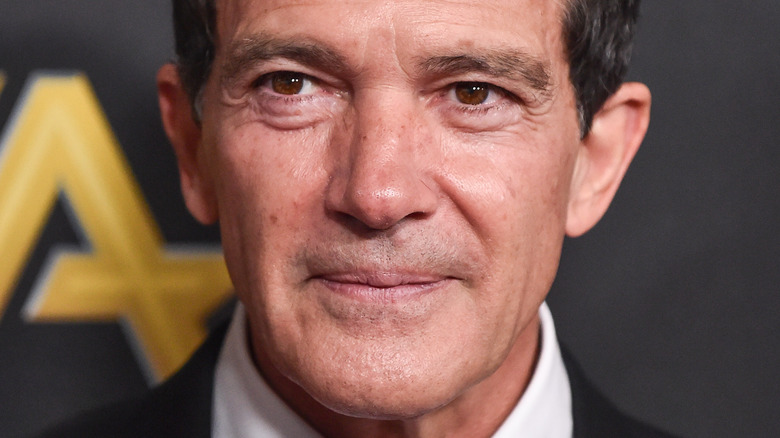 DFree/Shutterstock
In 1998, after reinvigorating the "James Bond" series with his work on 1995's "Goldeneye," director Martin Campbell took on another beloved hero — Zorro. "The Mask of Zorro" brought the iconic, black-clad Mexican folk hero into the modern age, with an aging Don Diego de la Vega (Anthony Hopkins) passing the mantle of Zorro to a young hero named Alejandro Murrieta (Antonio Banderas). The franchise returned seven years later for 2005's "The Legend of Zorro," which proved less critically and commercially successful than its predecessor (via Yahoo), effectively capping the modern "Zorro" franchise at two installments.
It has been almost two decades since Zorro last appeared on the big screen in a major motion picture, and many fans have clamored for Banderas to return to the series as an older, more seasoned Zorro. In fact, the possibility was even pitched to Banderas while the actor was promoting his new film "Puss in Boots: The Last Wish," and he reaffirmed his willingness to take part in such a project. Moreover, he also presented a possible inheritor to the Zorro mantle: "Spider-Man: No Way Home" star Tom Holland.
Antonio Banderas thinks Tom Holland has what it takes to take over the Zorro franchise
There has been a massive influx in the sheer amount of reboots and legacy sequels coming to theaters and streaming services over the course of the last several years. In a move seemingly popularized by "Star Wars: The Force Awakens," Hollywood is now seeing the value in picking up with a franchise's original continuity, rather than starting fresh with an entirely new cast. With that in mind, Antonio Banderas was recently asked if he would be open to a reboot of his beloved "Zorro" franchise (via Comicbook.com). Not only did Banderas seem open to the possibility of returning as Zorro to pass the torch to a younger actor, but he already has someone in mind to take over — Tom Holland.
Having recently worked with Holland on the film adaptation of the "Uncharted" video game series, which saw Holland take over the role of Nathan Drake, Banderas seems taken with the "Spider-Man" star as a performer. Reflecting on Holland's qualities to be a potential Zorro, Banderas said, "I did 'Uncharted' with him, and he's so energetic and fun, and he's got this spark, too. Why not?"
The internet has been quick to respond to Antonio Banderas' Zorro comments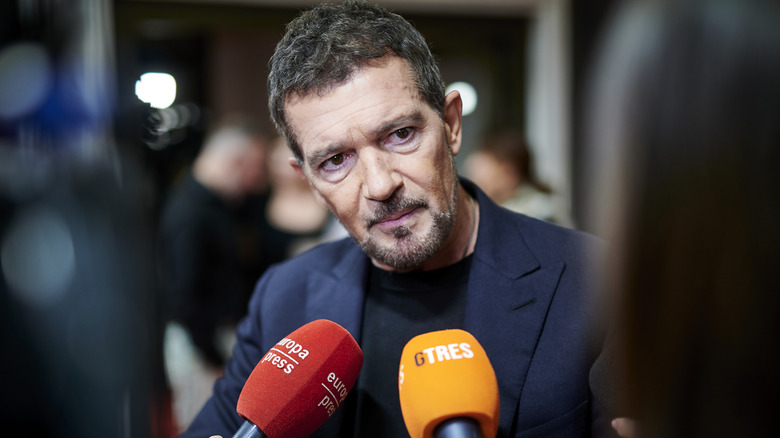 Borja B. Hojas/Getty Images
Antonio Banderas' comments about the possible future of the "Zorro" franchise have led to a massive online debate in terms of who could possibly inherit the role from him. While some seem to understand the impulse to push for someone like Tom Holland, much of the overall response has been poor, with many arguing that Holland does not fit the bill for a "Zorro" reboot. In fact, one fan took to Twitter to note that casting a white actor such as Holland would be a step backward for the franchise. The fan wrote, "Why exactly [does] Antonio Banderas think Tom Holland would be a good fit as Zorro ... [Are there] not any Latinos or Spanish actors who [could] take the role?"
One notable actor who has seemingly thrown his hat into the ring to possibly take over the role in a hypothetical "Zorro" reboot is none other than "Top Gun: Maverick" actor Danny Ramirez. After news of Banderas' remarks broke online, Ramirez took to social media with a short statement, simply writing, "Antonio Banderas let's talk" (via Twitter). Fans have taken Ramirez's post as a possible signal that he might be interested in a "Zorro" reboot project.