Chicago P.D.'s Jesse Lee Soffer Was Granted Permission To Use Live Ammunition In One Scene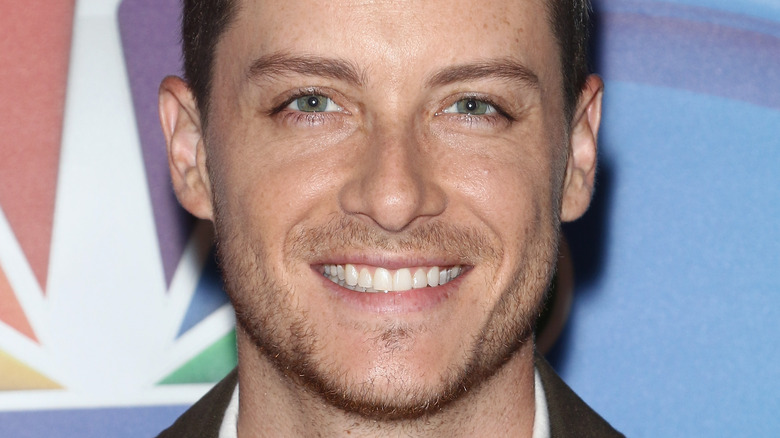 Jim Spellman/Getty Images
After playing Detective Jay Halstead since the beginning, Jesse Lee Soffer recently left "Chicago P.D." in Season 10 much to fans' devastation. The show debuted in 2014 and is a beloved part of Chicago Wednesdays on NBC alongside "Chicago Fire" and "Chicago Med." The police drama follows the Chicago Police Department's elite Intelligence Unit, which handles organized crime, drug trafficking, high-profile murders, and more.
Naturally, this means there are a lot of action-packed moments. In an interview with Dujour, Soffer revealed how he feels about stunts, saying, "I would pretty much do anything as long as they let me. If someone was like, 'We're doing a car chase, you're gonna flip a car,' I would do it. But there's no way we would really do that, so it's kind of up to the network and the producers as far as safety goes."
So what is the boldest sequence they've allowed Soffer to do on the show?
Jesse Lee Soffer blew the hinges off a door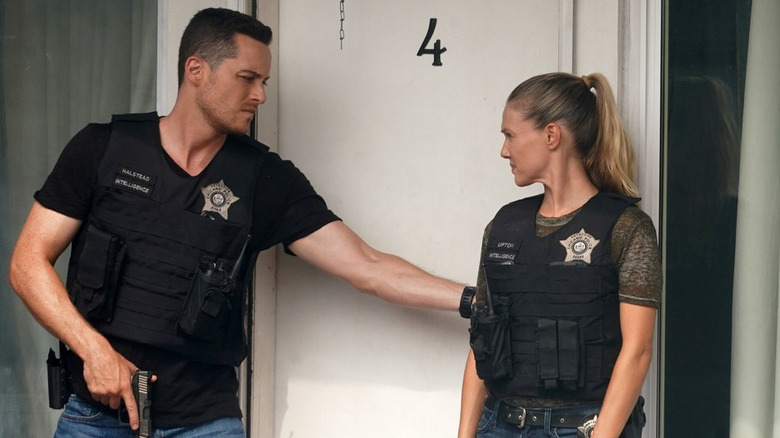 Lori Allen/NBC
Jesse Lee Soffer shared that he had the chance to use live ammunition in one scene. "I don't know if it was sanctioned by anybody, but we were blowing the hinges off of a door with a shotgun," the actor explained. "We were rehearsing it, and then we got to the real thing, we had SWAT guys there and they were like, 'You know, Jesse's been trained, he knows what he's doing.' So I got to shotgun a door off the hinges."
Considering everything that the police have to do and face on a daily basis, it is interesting to see how they portray that accurately on screen, especially when the actors get to actually do some of the stunts and action. 
Fans will be happy to know that Soffer will be returning to "Chicago P.D." very soon, just not in the way they might think. According to Variety, the actor will be taking on the role of director for Episode 16, which is set to air in 2023. Fingers crossed this leaves the door open for more of Halstead in some way.