James Franco's Former Student Suing Over The Disaster Artist Writing Credit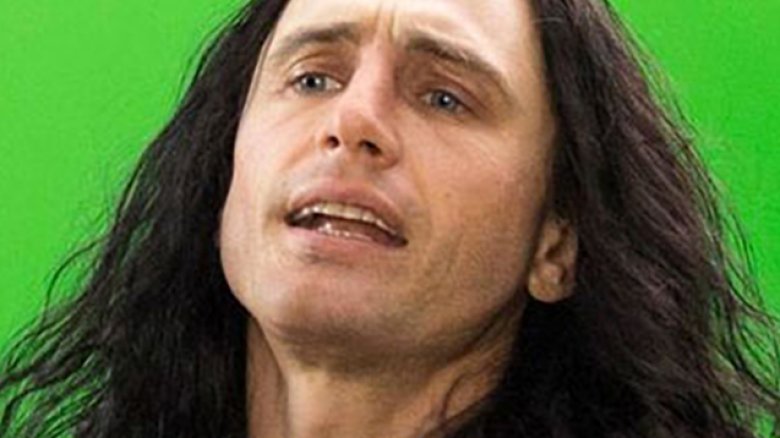 A former student of James Franco's is suing over The Disaster Artist, claiming that the actor's Rabbit Bandini Productions and Seth Rogen's Point Grey Pictures failed to credit him as screenwriter on the movie (via Deadline). 
Ryan Moody, whom Franco taught at the University of California Los Angeles back in October of 2012, details that he was working as Franco's unofficial teaching assistant in a class that began in September of 2013. (This invitation came about after Moody directed Franco in two short films, A Walk in Winter and Obituaries.) Moody goes on to explain that during his time as Franco's teaching assistant, the actor approached him about writing a film adaptation of The Disaster Artist: My Life Inside The Room, the Greatest Bad Movie Ever Made, the 2013 non-fiction book by The Room actor Greg Sestero and Tom Bissell. 
Moody said he spent over 60 hours a week working on the script for The Disaster Artist, which Franco asked him (via email) to have a draft of "by the end of November." Moody contacted Franco on November 20, 2013 to let him know that he had completed the first draft, writing, "I think it's finally ready for you to read. Please let me know when you have notes. I'm anxious to get started on the next draft." 
Franco then allegedly requested that Moody pitch the idea to Rogen and his longtime collaborator Evan Goldberg. Thereafter, Moody continued working on the script from November 2013 through March 2014. Moody attached several emails to his lawsuit as evidence of his involvement in the project. He and Franco reportedly had several lunch meetings, and he conducted various revisions and readings over the course of those four months.  
Then, Franco relayed to Moody that Point Grey intended to replace him with a group of established writers. He wrote to Moody in an April 2, 2014 email, "Seth and Evan and [James] Weaver [of Point Grey] want you on as an assoc[iate] producer and to give notes on every draft. Cool?" Moody responded, "Thanks for letting me know about the new writers. I understand that you all need to do what's best for the movie. I'm glad to hear it's moving forward. If possible, I'd still like to stay involved in some way."
Moody then claims he was persuaded by Franco and Rogen to sell the screenplay for $5,000, despite being initially reluctant to relinquish the project. In addition to receiving credit an associate producer of The Disaster Artist, Moody was allegedly promised to be hired as a writer-director of a future feature film that would carry a budget between $5 million and $10 million. 
According to the suit, Moody wasn't properly credited on The Disaster Artist, and On the Bus, the feature film he was supposed to take the reins for, got a massive budget slashing, dropping to just $50,000. The complaint accuses Rabbit Bandini and Point Grey of having "no intention of giving Moody an associate producer credit." It also claims that The Disaster Artist features Moody's uncredited work, including moments that don't appear in the book but are in his screenplay, like Franco's Tommy Wiseau leaving a screening of The Room but then returning to "own" his movie.
Scott Neustadter and Michael H. Weber are credited as writers of The Disaster Artist, which is up for the Best Adapted Screenplay Oscar at this weekend's Academy Awards.
Neither Rabbit Bandini nor Point Grey commented on news of Moody's lawsuit.