Captain Marvel Writer Promises 'Sassy' Carol Danvers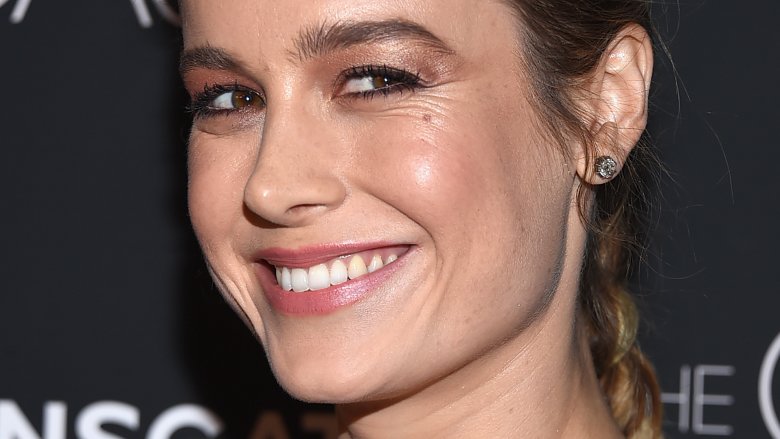 Getty Images
Brie Larson will bring the cheek and the charm to Captain Marvel, according to the film's scribe, Geneva Robertson-Dworet. 
Chatting with Entertainment Weekly, Robertson-Dworet dished some details on how Captain Marvel will shake up the male-centric Marvel Cinematic Universe and bring a bit of freshness to the studio's stock of standalone films. She explained how her work on Warner Bros.' upcoming Tomb Raider reboot influenced her take on Captain Marvel/Carol Danvers, promising that the character will be quick-witted, hilarious, and "sassy."
"Captain Marvel has a very funny voice, and it's more of an action-comedy, more like what we were talking about doing in the first draft I wrote for Tomb Raider ... [but] that tone survived in Captain Marvel," said Robertson-Dworet, who also noted that she began working on Tomb Raider back in late 2015, long before she signed on for the MCU movie. "I love funny female characters, so as Tomb Raider got more serious, I got even more committed to the idea of Captain Marvel being hilarious."
She continued, explaining that her iteration of the iconic Marvel character takes root in the comics lore — and isn't something she's simply "inventing" for the movie. "Carol Danvers is one of the funniest comic book characters. She's so sassy, she's such a smarta**, she won't take sh** from anyone, and the comic books do an amazing job at capturing that voice," Robertson-Dworet stated. "It was important that the entire Captain Marvel creative team [kept to that]."
Robertson-Dworet also gave a hat-tip to Captain Marvel co-director Anna Boden, the first female director in the MCU, for helping bring Danvers' story to life in a way that feels authentic and different from other female-led films. "Certainly we were writing after Wonder Woman had come out. We already saw one example of what a superheroine looked like on screen," Robertson-Dworet noted. "So we wanted to carve our own path and make sure we weren't retreading the same territory, and showing all facets of what women are capable of."
She concluded in saying that she hopes the "sassy, funny" kind of superhero that Larson's Carol Danvers is will be something new for audiences, and that they'll be excited by it. "A lot of the great Captain Marvel comic books really broke ground with Carol Danvers' voice, and that's something we want to continue with the movie," ended Robertson-Dworet. 
Joining the Larson as the saucy superhero are Jude Law as the original Captain Marvel, Walter Lawson/Mar-Vell; Samuel L. Jackson as the famous S.H.I.E.L.D. spymaster, Nick Fury; and Gemma Chan as Minn-Erva/Doctor Minerva, a powerful Kree geneticist and spy. Ben Mendelsohn, DeWanda Wise, and Robert Kazinsky also star, though no concrete information on their characters has yet been announced. 
Captain Marvel is set to arrive in theaters on March 8, 2019.