Ghosts Star Rose McIver Laughed Out Loud When She Read The Show's First Script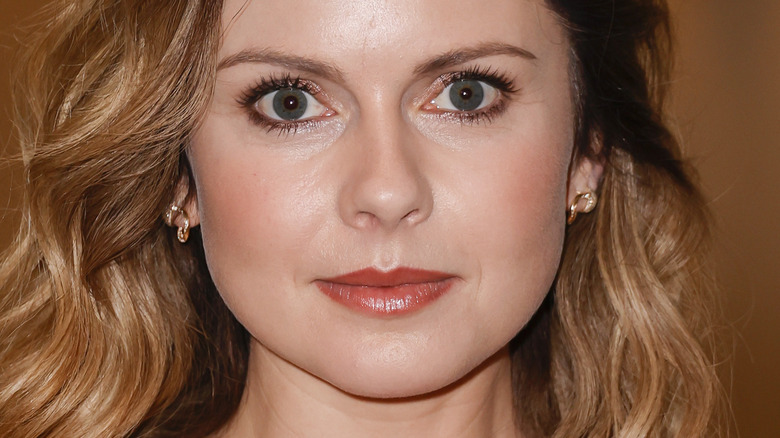 Frazer Harrison/Getty Images
The CBS series "Ghosts" has developed a pretty passionate fanbase since it debuted in 2021. Although fans of the BBC's "Ghosts" are divided over the American remake, the show appears to be prospering nonetheless. The single-camera comedy follows Samantha (Rose McIver) and Jay (Utkarsh Ambudkar) as they run a bed and breakfast together, but there's one major catch: It is inhabited by ghosts. Before starring as Samantha in the CBS show, McIver was known for her television roles in "Once Upon a Time," "iZombie," and "Woke," and also played a character on "Xena: Warrior Princess" that everyone forgets.   
In a 2021 interview with Collider, the actress spoke about what she has learned from her experience on the new show: "Between 'iZombie' and 'Woke,' which I worked on last year, and now 'Ghosts,' being surrounded by lots of different people with totally different experience levels and backgrounds, you realize there's not one way to do it and that you really have to respect everybody's process along the way."
Notably, long before McIver even got the opportunity to meet any of the diverse cast members on the series, she found herself drawn to "Ghosts" because of its humor.
Rose McIver hadn't read anything like the script for Ghosts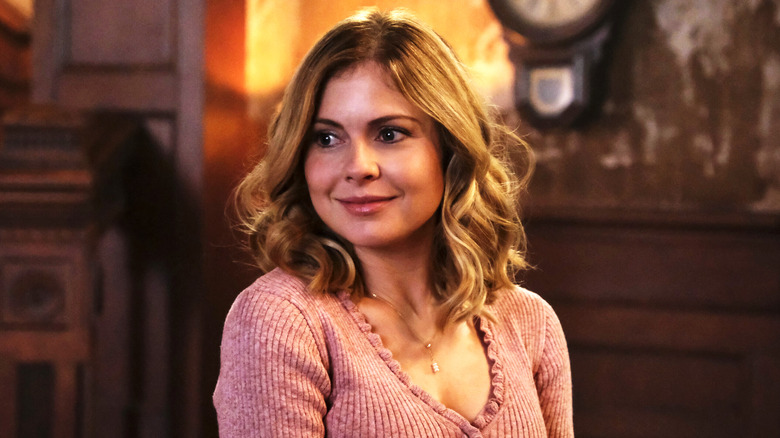 Bertrand Calmeau/CBS
When asked what convinced her to get involved with the American version of "Ghosts," Rose McIver's answer was simple: the hilarious script. "It was one of these scripts I'd read in a few years now where I really laughed out loud with each page," the actress explained, noting that the jokes popped for her. "I hadn't read anything that felt like that."
Although McIver made clear that she was immediately impressed by the script, she also admitted that she was particularly careful about choosing projects after appearing on "iZombie" for five seasons. Of course, working as a lead actor on any series is a huge commitment. Such a choice can affect an actor's day-to-day life, even where they live, for several years.
Fortunately, after signing onto the project, McIver also realized that the cast offered her a unique opportunity. "I found out how many of these people had improv experience and were great at devising character," she said. "It just seemed too fun to be true." With "Ghosts" still offering up laughs, it certainly seems that McIver enjoys working with her co-stars. In fact, her luck with interesting co-stars appears to be destined to continue. According to Deadline, the remaining episodes of "Ghosts" Season 2 will feature a number of notable guest stars, including Tara Reid, Laraine Newman, and Chip Zien.