Lisa Simpsons' Voice Actor Yeardley Smith Almost Voiced Bart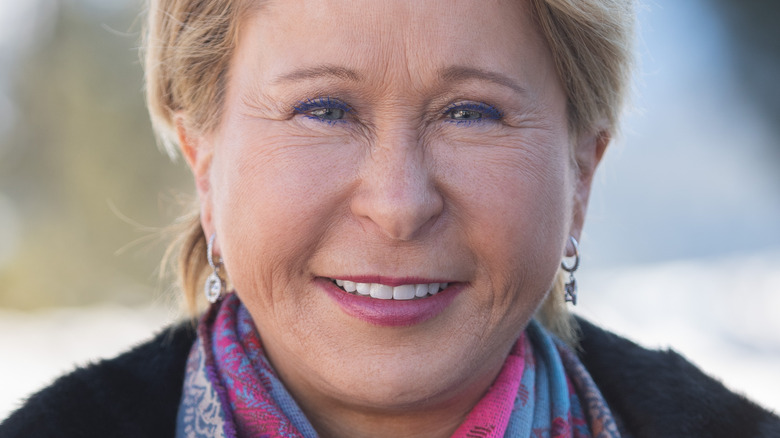 Vivien Killilea/Getty Images
Even if you're not a prolific television watcher or a fan of adult animated shows, it's virtually impossible not to know of "The Simpsons." Since making their grand TV introduction in 1987, the titular Simpson family have become pop culture icons recognized the world over. They've starred in countless television seasons, gone to the movies, featured in video games, and even taken over a portion of the Universal Studios theme park. All the while, their creator, Matt Groening, and the voice actors tasked with bringing them to life have become renowned names in entertainment.
Heading the Simpson clan is Dan Castellaneta, who has risen to prominence as the voice of foolish yet typically well-meaning patriarch Homer Simpson. Alongside him is Julie Cavner, the woman behind one of the most popular television mothers of all time, Marge Simpson. Together they parent their three children, Bart, Lisa, and Maggie — voiced by Nancy Cartwright, Yeardley Smith, and, on the rare occasion that she speaks, also Cartwright. However, when it comes to the Simpson kids, Smith was nearly attached to different a role way back when the show was coming together.
At one point, it seemed like Yeardley Smith was on track to take on the part of Bart Simpson. Here's how she instead became the voice of Lisa.
Smith initially auditioned for the role of Bart...kind of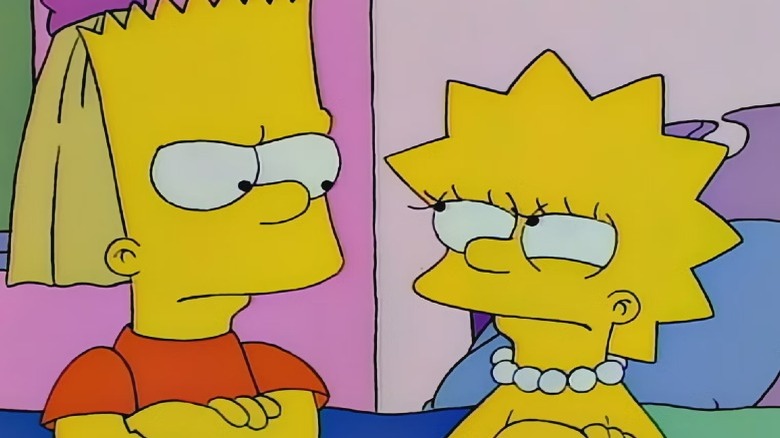 Fox
In late September 2022, Yeardley Smith took part in a digital interview with Ireland AM, where, unsurprisingly, she spoke about her incredible run on "The Simpsons" so far. She also took listeners back to when she auditioned for the show decades ago, confirming that she did indeed read for the role of Bart Simpson back in the day. Although, the truth isn't that straightforward. "It was really, sort of more, every woman who comes through the door is going to read for the 10-year-old boy...So reading for Bart was just sort of pro forma," Smith explained, noting that the casting director actually thought she'd make a good Lisa Simpson long before her audition.
So, with that, Smith became the voice of Lisa, and the rest is history. As of this writing, "The Simpsons" is well past 30 seasons, and it shows little sign of slowing down. While one might imagine that playing the same character for that long would be a creative burden at this point, Smith still loves Lisa as if she were a real person. In fact, she finds her animated alter-ego quite inspiring, telling A.V. Club, "For as many things as [the writers] give Lisa at the beginning of an episode, 22 minutes later, they've taken it away. That that girl's able to get out of bed ever again after 32 seasons is kind of a miracle."
"The Simpsons" is undeniably one of the most successful television shows of all time, and while it likely would've done well with Yeardley Smith as Bart, her casting as Lisa has gone a long way in ensuring its popularity and longevity.