Yeardley Smith Loves Lisa Simpson Like She's A Real Person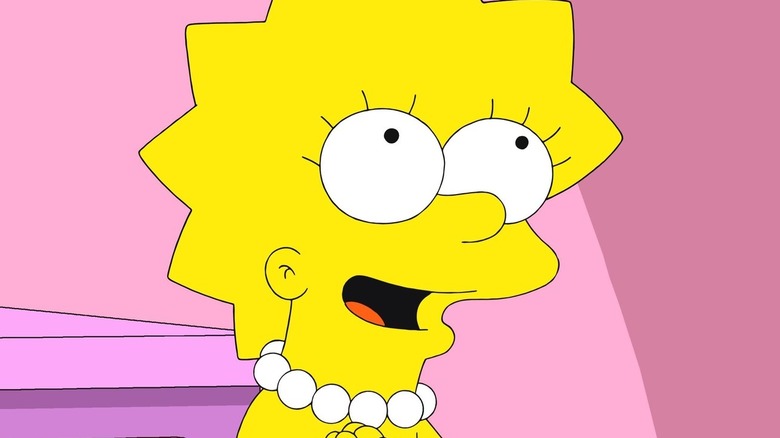 Fox
Lisa Simpson (Yeardley Smith) is one of the most well-known animated children on TV, besides her brother Bart (Nancy Cartwright) and her sister Maggie. "The Simpsons," now in its 34th season, follows the titular family as they navigate the ups and downs of life in the city of Springfield. Lisa is the middle child of the Simpson clan, known for her red dress, string of pearls, and saxophone skills, which she shows off in the comedy's iconic opening theme song. When she's not playing the saxophone, she is making her voice heard in order to make the world a better place.
Of course, it's normal for any long-running show to have a few cast changes throughout the years, but that's not how it works for the main characters of "The Simpsons." Homer (Dan Castellaneta), Bart, Marge (Julie Kavner), and Lisa have all been voiced by the same actors since the show first premiered on Fox in 1989. And Smith is now sharing how she really feels about the character she has given a voice to for more than three decades.
What Smith keeps in mind every time she plays Lisa Simpson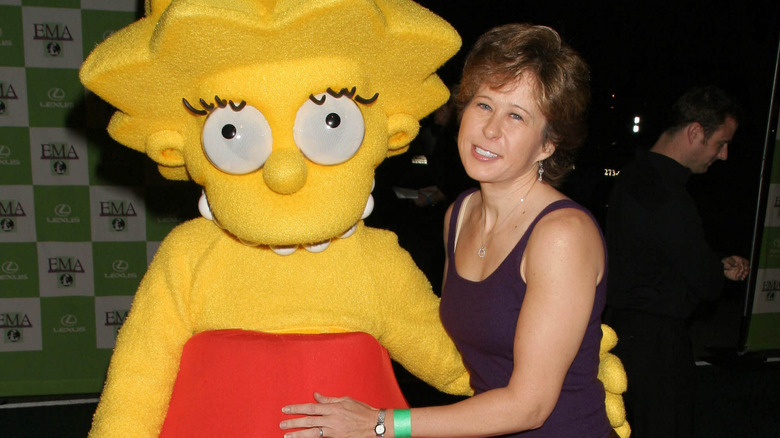 s_bukley/Shutterstock
To Yeardley Smith, Lisa Simpson is not just a character, she is a person, and she loves everything about her. "I honestly, truly love that girl like she is a living, breathing, red-blooded, 4'2"– 'cause there's an episode named that– little girl, dressed in a little red dress wearing pearls," Smith told Vanity Fair.
Smith noted that while voice actors are not in front of the camera, voicing an animated character is just as much work as playing a live-action character. "The key to good voiceover, as with any performance, is you have to throw your heart and soul into it. You gotta be all in." She added that while her voice does play a role in bringing Lisa to life, there is a lot that goes into creating Lisa and the rest of the Simpsons each week, including the writing and that iconic, yellow animation. When it comes to following dreams, Smith said it's important for people to do their own thing and find a path that allows them to reach their goals. 
Season 34 of "The Simpsons" airs Sundays at 8 p.m. on Fox.