Westworld Season 2 Images Reveal Surprising Developments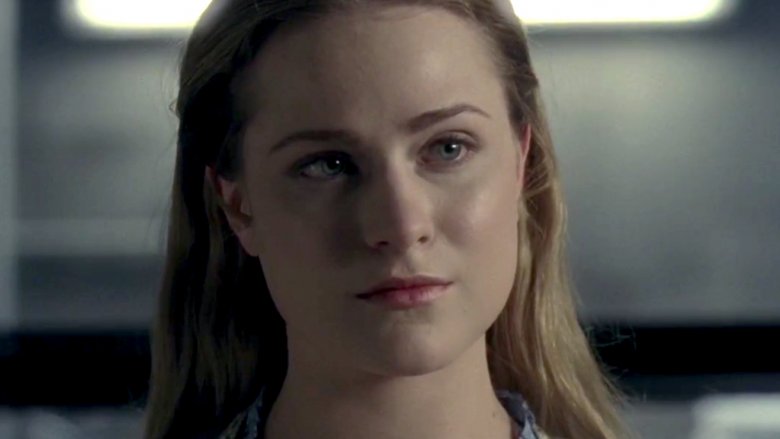 HBO
Contains spoilers for Westworld season 1
It's already time to search for clues about the second season of Westworld.
After the game-changing season 1 finale, the robotic hosts have taken control of the futuristic theme park, and it wasn't entirely clear who had survived the massacre. But Entertainment Weekly has a batch of images from the upcoming season, and they offer intriguing looks at what's happening with some of the central characters. Take a look below.
Dolores Abernathy (Evan Rachel Wood) and Teddy Flood (James Marsden) are now aware that they aren't human, and although they realize their relationship was scripted and programmed, they still have a bond they can't explain. In one of the new images, Dolores is wearing a sleek and modern dress, a radical departure from the Western attire she previously sported. 
The Man in Black (Ed Harris) managed to stay alive through the uprising, and he'll have a new mission in season 2. According to a previous report, we'll also see more of his younger version, William (Jimmi Simpson), during the park's early days and we'll find out how he rose to power with Delos Destinations Inc. 
We also have a new look at Westworld security chief Ashley Stubbs (Luke Hemsworth) next to an impressive off-road vehicle. The last time we saw him, he was captured by a tribe of Native American hosts when he went looking for missing programmer Elsie Hughes (Shannon Woodward). Elsie is also still alive, but she's not exactly in a comfortable situation. Similarly, the park's head writer Lee Sizemore (Simon Quarterman) will begin season 2 as a hostage of Maeve (Thandie Newton). 
Charlotte Hale (Tessa Thompson), the executive director of the board of Delos, found a way out of the bloodbath and we see her walking with science chief Bernard (Jeffrey Wright), who now also knows that he's a host. In another photo, Bernard stands next to a "drone host," the creepy white figure we saw in the first trailer. 
One character noticeably absent from the photos is park co-creator Dr. Robert Ford (Anthony Hopkins). Dolores killed him in the season 1 finale and Hopkins isn't expected to play him again in season 2. However, we will see a young version of Ford played by another actor in flashbacks.
Prepare to start putting together your theories when the second season premieres April 22 on HBO.