Daily Show Correspondent Hasan Minhaj Scores Netflix Talk Series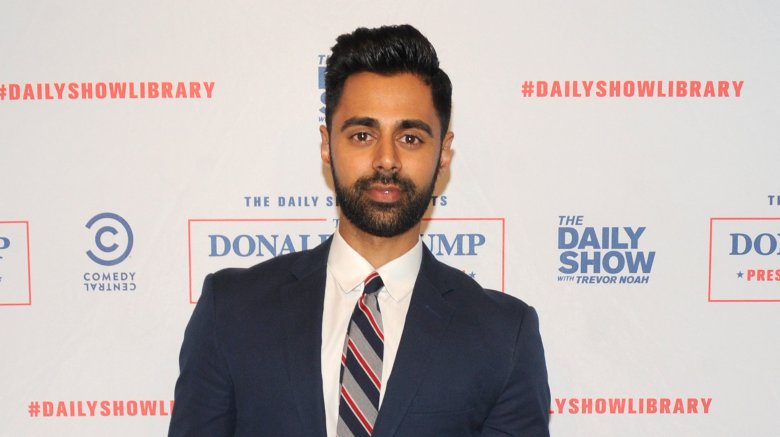 Getty Images
Another Daily Show alumnus is moving on to do their own thing in the world of news commentary.
Hasan Minhaj, a correspondent who joined the series in 2014, will depart the series to headline his own weekly talk show on Netflix, according to The Hollywood Reporter.
The streaming service has ordered 32 episodes of the currently untitled program, which is set to begin airing later this year.
"I'm thrilled to be joining the Netflix family as the country braces for another election season — and like you, I cannot wait to find out who Putin picks this time," Minhaj said in a statement at the time of the announcement.
Minhaj joined The Daily Show as the last hire of its previous host, Jon Stewart. Since then he has emceed the 2017 White House Correspondents Dinner and also produced his own hour-long Netflix special, Hasan Minhaj: Homecoming King.
In leaving behind Comedy Central, Minhaj is following in the footsteps of a number of Daily Show correspondents who used the series as a jumping-off point for their careers. Following his departure from the series, Minhaj's sketch comedy quartet, Goatface, will release an hour-long special on the network in 2019.
THR notes that the loss of Minhaj just as he was beginning to become a well-known quantity on the network is a setback for Comedy Central, which also recently lost contributor Michelle Wolf in pretty much the exact same way. Last month, it was announced that Wolf has her own half-hour talk show coming to Netflix later this year as well.
One talent the network doesn't have to worry about heading for the door? That would be the guy whose name is in the title. Trevor Noah will remain as the host of The Daily Show through 2022.