Trevor Noah Will Host The Daily Show Through 2022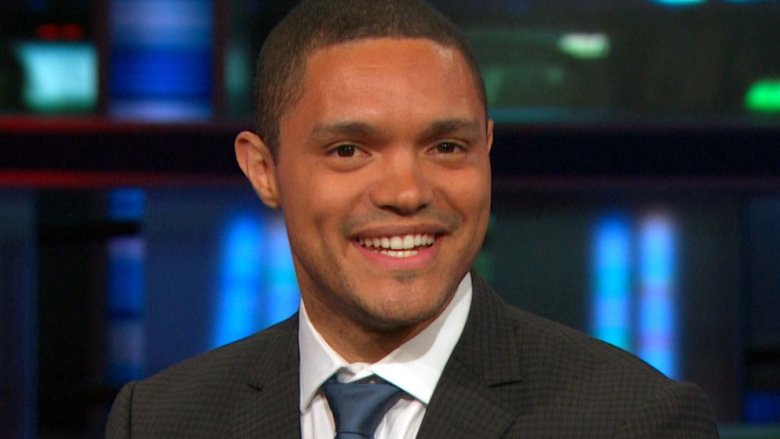 Comedy Central
Trevor Noah will remain the host of Comedy Central's The Daily Show for at least five more years.
Variety reports that the cable network extended Noah's contract through 2022, and his duties will also be expanded. He'll remain host, writer, and executive producer of the show, and he'll also produce and host the annual year-end specials, beginning this year.
Comedy Central president Kent Alterman described the specials, saying Noah realized "that on a day-to-day basis, he is absorbing the headlines of the day, and creating content out of that, and it would be great to within the auspices of The Daily Show do some sort of stand-up special or take a look at the year in terms of the headlines that have transpired... Maybe there's an undercurrent of not necessarily assuming we are going to have a year to follow."
This is a huge sign that Comedy Central has confidence in Noah, who endured quite a bit of scrutiny after he took over for Jon Stewart in 2015. Executives knew they would give Noah time to grow into the role. "We realized if the goal was to replace Jon Stewart with just a younger version of Jon Stewart, that would have been a fool's errand," said Alterman. "I really looked at an opportunity to try to think about bringing someone who would turn it into their own thing." 
Alterman said Noah's coverage of last year's presidential election helped convince audiences that he belongs. "We were totally braced for [criticism], and we never waned in terms of our belief in Trevor," he said.