The White Lotus Season 2 Episode 5 Recap: An Hour Of Unpleasant Surprises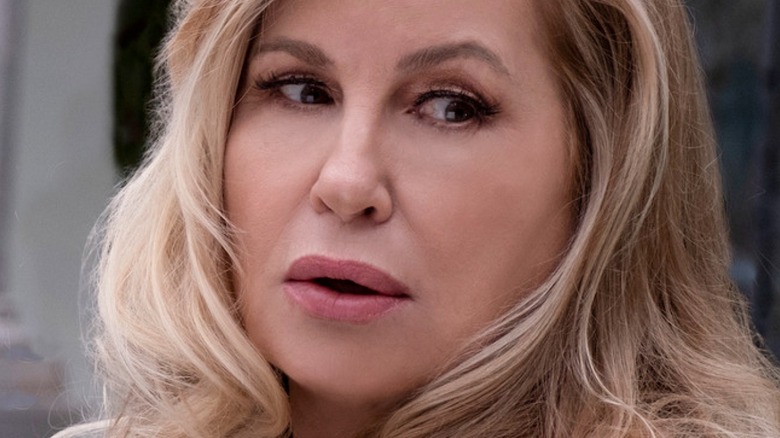 Fabio Lovino/HBO
It wouldn't be "The White Lotus" without some perverse and unexpected conclusion, and Season 2 has not disappointed. Though the season isn't quite over yet, it is already pulling out all the stops for a surprising adventure. While "The White Lotus" Season 1 threw in some twists, "The White Lotus" Season 2 is on track to be more shocking than its predecessor. With Daphne (Meghann Fahy), Rocco (Federico Ferrante), and Valentina (Sabrina Impacciatore) the only confirmed survivors of the season, all bets are off on who the victims will be in the finale.
But before we get there, the characters' inner conflicts must come to some sort of conclusion. As the episodes continue, Harper (Aubrey Plaza) becomes more unhinged while she tries to make sense of her relationship with her husband Ethan (Will Sharpe). Tanya (Jennifer Coolidge) is typically her own worst enemy, but perhaps her new friendship with Quentin (Tom Hollander) will help her stop self-sabotaging. And working girls Lucia (Simona Tabasco) and Mia (Beatrice Grannò) continue to try to make their dreams come true. Episode 5 is an hour of television that elicits gasps of shock and disgust which is just a precursor of what is to come.
You know what they say about aggressive flirtation in Act 1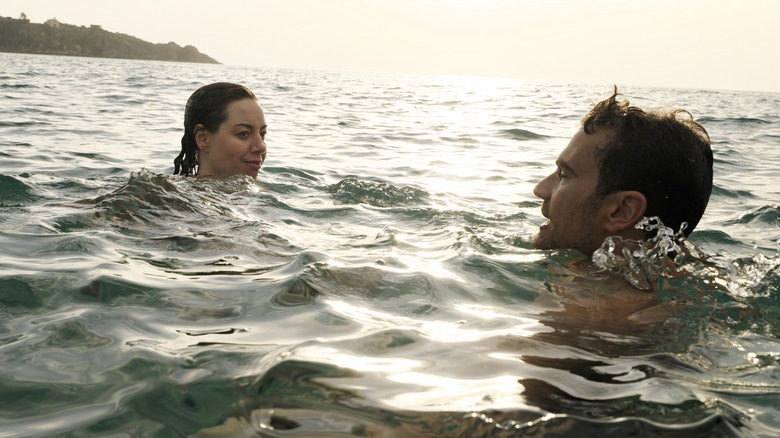 Fabio Lovino/HBO
We all remember Harper's initial reservations about the Babcocks. The rich married couple goes against everything she believes in, especially Cam (Theo James), who is sexually aggressive. First stripping down in front of Harper and then following her into the ocean, there was always something off about him. Now that Harper's suspicions about Ethan are causing a fissure in her marriage, it's obvious Cam's treatment of her was less about making her uncomfortable and more outright foreshadowing.
According to Chekhov's gun, it was only a matter of time before Cam made a move on Harper. And because of what she has gone through, she seems more than willing. After a trek through Italian wine country, Harper gets increasingly drunk and less concerned about keeping Cam and Ethan's torrid night a secret. Daphne is perfectly content to overlook it. Not because she is oblivious, but because she knows what her marriage to Cam is and she doesn't let it get her down. But Cam is taking a different path. After the subject of threesomes comes up, Cam puts a hand on Harper's leg. Old Harper may have recoiled, but New Harper, who distrusts her husband and is wounded by his secrets, doesn't exactly have that reaction. Though nothing has come of it as of yet, it's starting to become clear that the infidelity may not come from Ethan at all, but from Harper in a cruel twist of irony.
Albie gets a run for his money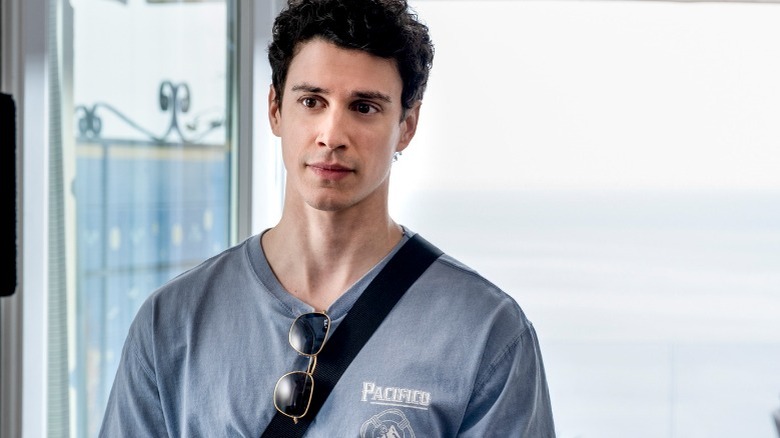 Fabio Lovino/HBO
Albie (Adam DiMarco) may constantly drop that he went to Stanford, but Episode 5 proves exactly how unworldly he is. At the end of the day, Albie is just a young adult who unknowingly spent the night with a sex worker. This causes shenanigans to arise about finding money to pay her, but it also paints a more disconcerting picture. Albie's misogyny is of a different kind than his forebears. Though he doesn't outwardly objectify women, he also doesn't see them as people. After realizing his mistake about her vocation, Albie constructs a false narrative that Lucia is a victim of circumstance instead of seeing her clearly.
Even Albie's sexist grandfather understands this better than him. "Women aren't all saints, Albie. They're just like us," Bert (F. Murray Abraham) tells him. Albie doesn't think he's credible because he is so old-fashioned, but he does have a point. Lucia doesn't need to be saved. She isn't all good or all bad. But this misstep could also spell bad news for Albie. The Di Grassos represent history repeating itself. Dominic (Michael Imperioli) tells Bert that he struggles because his only experience with marriage was seeing his father carry on with affairs. Treatment of women is hereditary and it may pass down to Albie. The youngest Di Grasso could go down the same trajectory of misogyny that claimed his other family members when he learns Lucia is not the person he put on a pedestal.
Alas, poor Rocco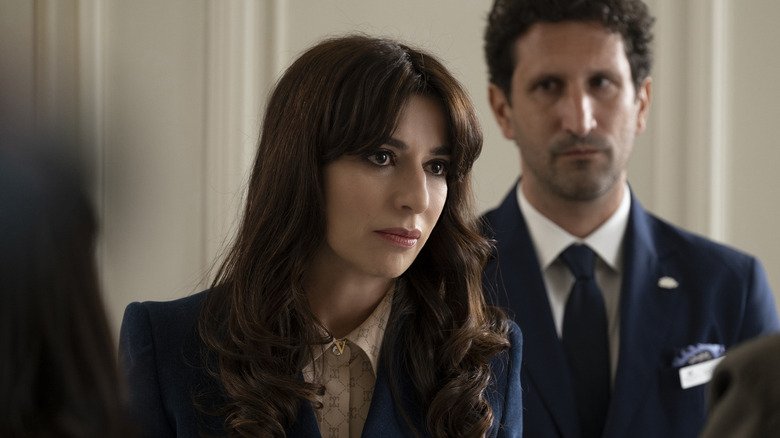 Fabio Lovino/HBO
Loneliness and sexual harassment do not just extend to the guests. One of the most viscerally uncomfortable perpetrators of this is Valentina, the manager of The White Lotus. For weeks, scenes involving the strict hotel employee have danced around the concept of her isolation. She chases fun-loving girls Lucia and Mia and uses her lunch break to feed starving street kittens. But in this episode, the question of her internal struggle is thrown into sharp relief.
Valentina's fixation with front desk girl Isabella (Eleanora Romandini) does not have to do with an altruistic desire to mentor the younger girl, but with her attraction toward her. Valentina goes out of her way to buy Isabella an expensive broach and warns her about the dangers of men. But sexual harassment is not defined by gender and women can just as easily use status to control those around them for their own benefit. The manager outright hazes front desk worker Rocco for talking to Isabella. When pressed, Isabella insists that Rocco is not making her uncomfortable, but Valentina is so threatened by Isabella's attention toward Rocco that she abuses her power to separate them. She banishes Rocco to the less prestigious beach club on the false grounds that he was harassing Isabella. 
Valentina's abuse of power is not just banishing Rocco, but using sexual harassment as a smokescreen for her crimes. Valentina's accusations against Rocco make it much easier for her to exert her power.
If you or anyone you know has been a victim of sexual assault, help is available. Visit the Rape, Abuse & Incest National Network website or contact RAINN's National Helpline at 1-800-656-HOPE (4673).
There's something rotten in Palermo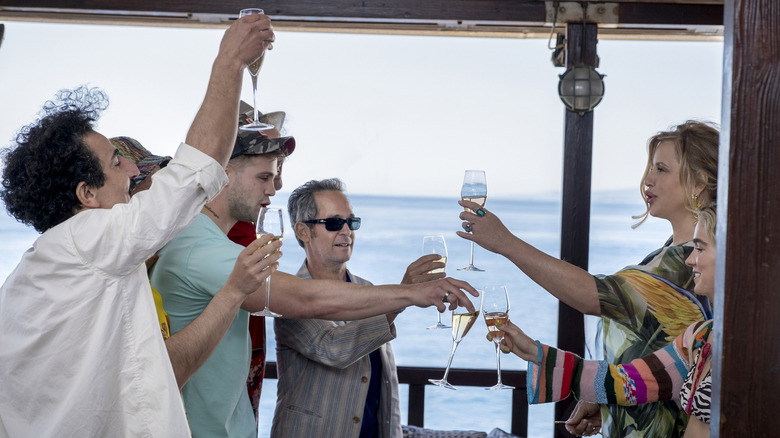 Courtesy of HBO
As Quentin tells Tanya during their adventure in Palermo, "Sicily can be very seductive." This idea is thoroughly investigated throughout the episode, leading to the shocking climax just before the credits hit. But before that can be fully explored, we must go back to where it all started. Quentin invites Tanya and Portia (Haley Lu Richardson) to an extravagant time in Palermo villa. Quentin compares Tanya to a tragic Puccini heroine, so going to see "Madame Butterfly" is the obvious choice. Tanya is visibly moved by the opera, as is Quentin who explains later he only defines his life through beauty. As interesting of a concept as it is, it has a seedy underbelly.
The seductiveness of Sicily is just like Quentin. On the surface, he is generous and believes in surface-level aesthetics. But Tanya learns after a wonderful night in the villa that Quentin's exterior is just an illusion. Tanya wakes up that night to sounds coming from a bedroom and without another thought, opens the door to find Quentin mid-coitus with his nephew Jack (Leo Woodall). With "The White Lotus" on the network that airs the complicated relationship between Daemon (Matt Smith) and Rhaenyra Targaryen (Emma D'Arcy), it's clear that HBO does not shy away from incest. While it could be that Jack is not truly his nephew, it is far more likely and disturbing that Quentin's love of beauty has become so warped that it extends to his blood relations.
When does The White Lotus episode 6 air?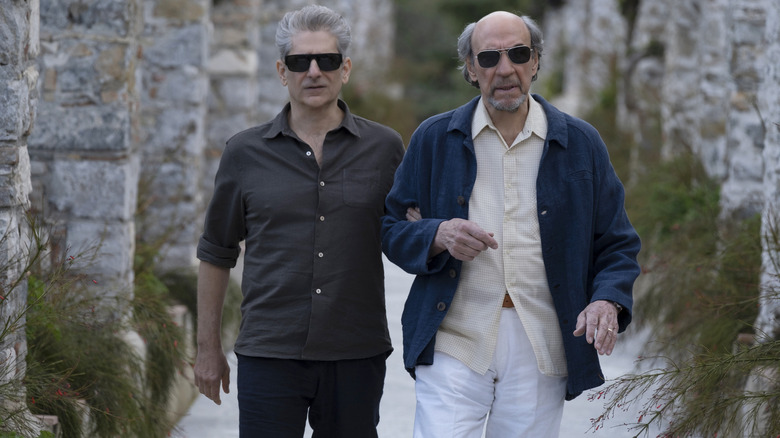 Fabio Lovino/HBO
The sixth episode of "The White Lotus" Season 2 premieres on Sunday, December 6 at 9 p.m. EST, airing on HBO and streaming on HBO Max. With only two episodes left this season, we are in the home stretch. Tanya's unexpected discovery at the end of Episode 5 suggests that the hits will keep on coming. The real question remains of what will she do with this information. She knows that Jack and Portia have a sexual relationship, but Tanya also has a history of inaction. She asks this episode if people think she's oblivious, concerned that was in the nail of the coffin of her marriage. Perhaps now is the time to change all that.
Then there is also Harper's downward spiral to contend with. The adjoining door between the Spiller and Babcock rooms becomes more and more present and it seems like a given that she and Cam will cross an unforgivable line in the future. Episode 6 will push us closer to that line and closer to the violent result teased in Episode 1.