New Amsterdam Fans Have A Major Complaint About Season 5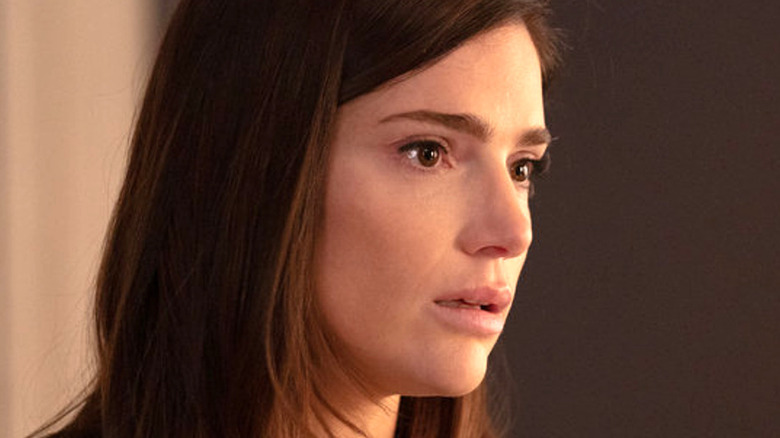 Ralph Bavaro/NBC
When it comes to tried and true settings in the medium of television, few are as bulletproof as hospitals are. From classic medical dramas like "E.R.," "Chicago Hope," and "St. Elsewhere" to popular modern series like "The Good Doctor" and "Chicago Med," there hasn't been a shortage of this type of show in decades. Still, "New Amsterdam" has thrived by focusing on battling bureaucracy and giving patients what they truly deserve in one of the nation's oldest hospitals.
The series follows Dr. Max Goodwin (Ryan Eggold) as he and his fellow doctors blaze a new trail at the titular facility while butting heads with the old guard. While "New Amsterdam" has already aired on NBC for five seasons, that show remains relatively popular (via Parrot Analytics). On the other hand, though fans are indeed still tuning in for Season 5 of the series, it does seem like some of the shine might be coming off of the medical drama for longtime viewers.
Fans think the writing is really falling off in Season 5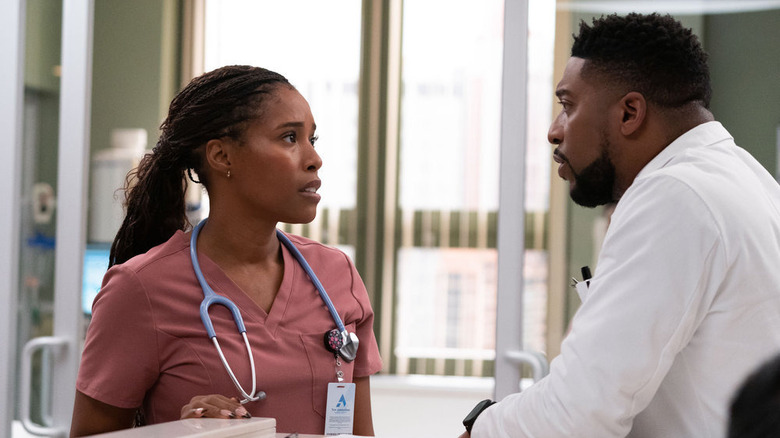 Cara Howe/NBC
The overall consensus on the 2-hour fall finale of "New Amsterdam" seems to be mixed at best as fans came together online to criticize the latest episode of the series. Taking to Twitter to air their grievances, viewers seemed to have particular ire for the romantic pairing of Max with Dr. Elizabeth Wilder (Sandra Mae Frank) and how it seems to have further eviscerated his relationship with Dr. Helen Sharpe (Freema Agyeman).
"They expect us to believe Max is over Helen when he could barely take off his ring to be with her. New Amsterdam's downfall is a thing of beauty; stop treating fans like garbage," wrote @Kay07ming. Indeed, fans seem to be specifically annoyed with how character growth has stagnated for many characters in "New Amsterdam" and are expressing worry that the show can wrap up in a satisfactory manner as it closes out its 5th and final season in January.
"Almost a year later, and I'm still pissed at what New Amsterdam did to Helen Sharpe and Sharpwin," wrote @schaekay1, who also pointed out that they're struggling to even watch Season 5. Meanwhile, @breebreezie_97 was particularly adamant about how far the show has fallen in the latest season, writing, "Bro, they really should've made this man Max talk to the air. And pretend him and Helen were still together because this is NOT it. And I will DIE on this hill." With only three episodes left to turn things around, it looks like the final season of "New Amsterdam" may go down as a major disappointment for a lot of fans.