Is There A Post-Credits Scene In The Guardians Of The Galaxy Holiday Special?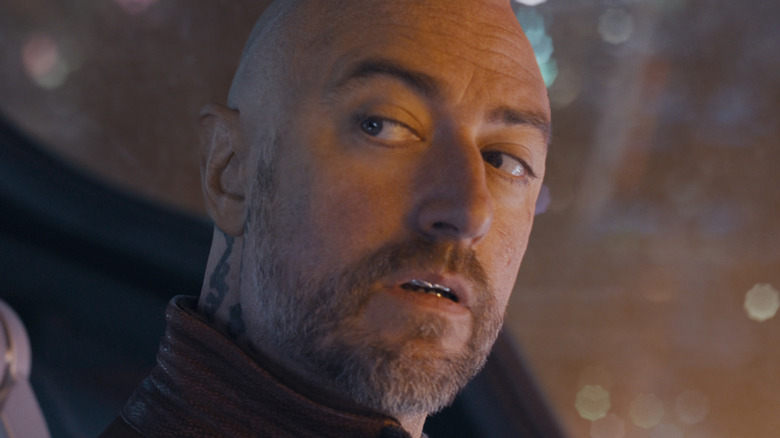 Jessica Miglio/Marvel Studios/Disney+
Contains spoilers for "The Guardians of the Galaxy Holiday Special"
When it comes to post-credit scenes in the MCU, the mega studio that is Marvel has played it pretty fast and loose with their TV show segments. Not all of them have ended with a tease of what the future holds, whereas some have had post-credit stings in the middle of their seasons. Of course, in the case of "The Guardians of the Galaxy Holiday Special," things are a bit different. This is our favorite bunch of space-savers, after all, and more importantly, it's the holiday season, so it's only right we get a little something extra. At least, we hoped we would.
Thankfully, those who weren't content with seeing Drax (Dave Bautista) participate in a good old-fashioned Bacon-napping are in luck. That's precisely what comes in the extra-special, twinkle-lit laugh fest that's a lead-up to James Gunn's "Guardians of the Galaxy Vol. 3." Besides a guest appearance from Earth's greatest hero, Kevin Bacon, there's some time put aside for two of the Guardians' biggest MVPs and a new potential contender. Not only is it a welcome surprise, but it's also a scene that this particular Holiday Special couldn't be without in hindsight.
Groot isn't up for decorations in the post-credits scene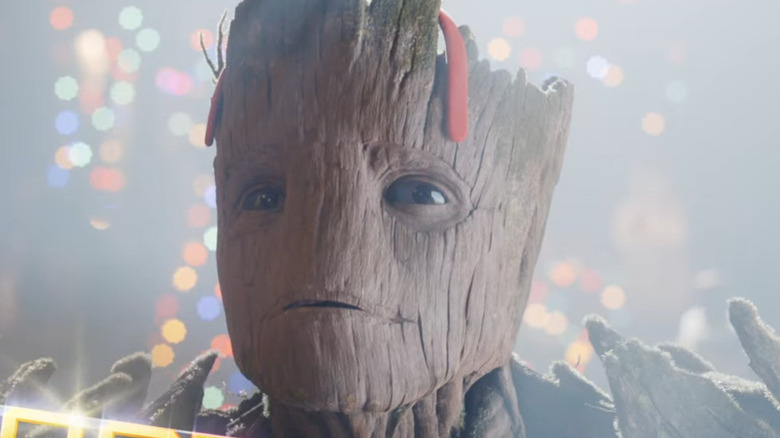 Marvel Studios/Disney+
While most of the attention for the Holiday Special is on Drax and Mantis (Pom Klementieff) stealing Kevin Bacon, the star at the top of this televisual tree is given to Rocket (Bradley Cooper), Groot (Vin Diesel), and their new four-legged companion, Cosmo (voiced by Maria Bakalova). Only briefly seen in the previous two films, Cosmo, the Russian space dog with psychic powers, is helping decorate the Guardians' tree, which in this case was obviously going to be Groot.
The problem is that our favorite monosyllabic moss dispenser is having none of it and quickly gives up his job. Decorations go everywhere, Groot gets yelled at by Rocket, and it's decided that after ruining this Christmas, they're going to have to do another Special next year now, as well. Does that mean that "Guardians of the Galaxy Vol. 3" isn't the last we'll see of Groot, Rocket, and the rest of the gang? Well, it'd be nice to have something to look forward to when James Gunn's beloved trilogy finally ends. We can only wish upon a star that it does. (Unless that star is on Groot, in which case it's probably on the floor somewhere nearby.)