Heart Of Stone - What We Know So Far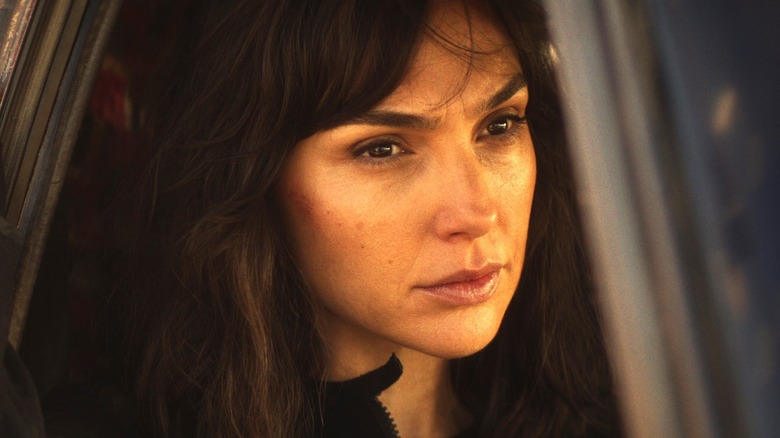 Netflix
In recent years, Netflix has made big moves in the world of action thrillers. They've hired big-name stars to blow things up in movies like "The Gray Man," "Extraction," and "Red Notice." The latter film starred Gal Gadot, working alongside Ryan Reynolds and Dwayne Johnson, and it's one of the most-watched original films in Netflix history. With that in mind — combined with the fact she's freaking Wonder Woman — it's no wonder that Gadot is now getting her own solo action flick on the streamer.
Titled "Heart of Stone," this Netflix original will find Gadot going all Jason Bourne on any bad guy who stands in her way. But when can we expect to see this new thriller land on Netflix? Who will join Gadot on her big-screen adventure, both in front of the camera and behind? If you're excited for what might be Netflix's next big action franchise, read on for everything we know so far about "Heart of Stone."
When will Heart of Stone be released?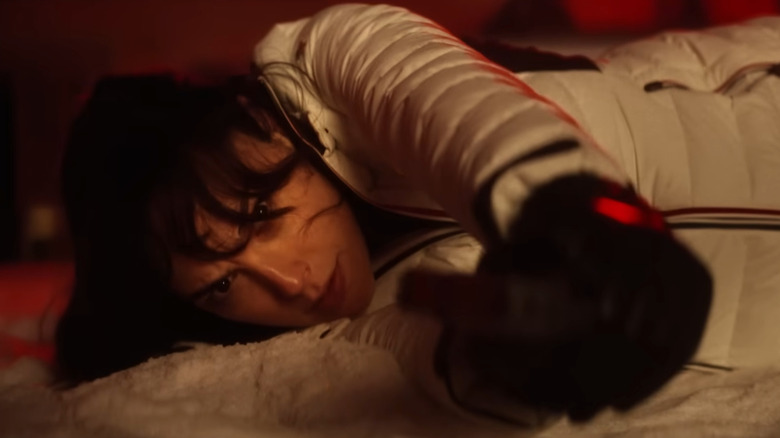 Netflix/YouTube
Skydance Media's "Heart of Stone" was first announced in December 2020, with Deadline reporting that Gal Gadot would be earning a whopping eight-figure paycheck for the film. Just a month later, the trade reported that Skydance Media had made a deal with Netflix, with the streamer picking up the rights to the film, and principal photography got underway in the U.K. back in March 2022. 
Now, that's all well and good, but here's the question everyone wants to know ... when will we actually get to see Gadot in action? Well, according to a Netflix promo video highlighting their big 2023 films, we can expect to see "Heart of Stone" on August 11. So mark your calendars and get ready for a whole bunch of fistfights, shootouts, and Gal Gadot awesomeness.
What is the plot of Heart of Stone?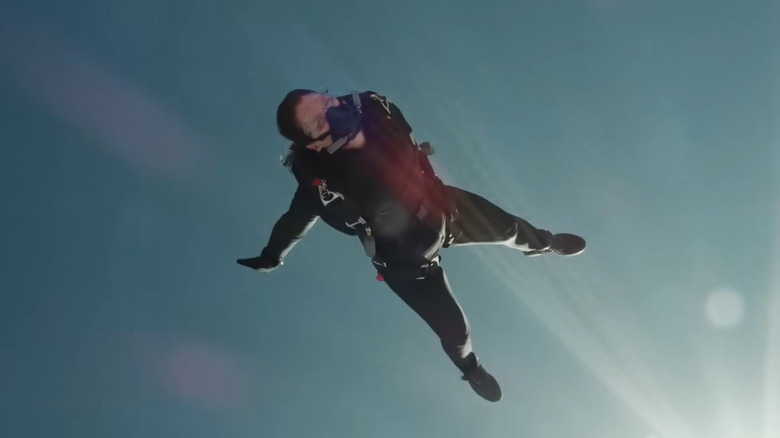 Netflix/YouTube
"Heart of Stone" has big ambitions. According to Deadline, the film hopes to kickstart a franchise in the vein of "Mission: Impossible" and "James Bond," only with a female twist. As for the actual plot, we know that Gal Gadot will be playing Rachel Stone, a woman who — according to Gadot herself, speaking in a first-look video from Netflix — "lives off the adrenaline. She's addicted to it." So she clearly loves the action, which is good news, because she's about to find herself in a world where everybody's gunning for her.
In a round-up of films being released in 2023, USA Today provided a plot summary for the film, saying that Rachel Stone is "an intelligence operative working for a powerful global peace-keeping organization forced to deal with the loss of a valuable and dangerous asset." That same first-look provided a glimpse of the action to come, with car chases, motorcycle jumps, hand-to-hand brawls, and even a skydiving sequence. "'Heart of Stone' is going to be extremely epic," Gadot said in the video. "It's a super-grounded, raw action thriller. ... We really wanted to make sure we keep it realistic so people can feel the pain."
Who is starring in Heart of Stone?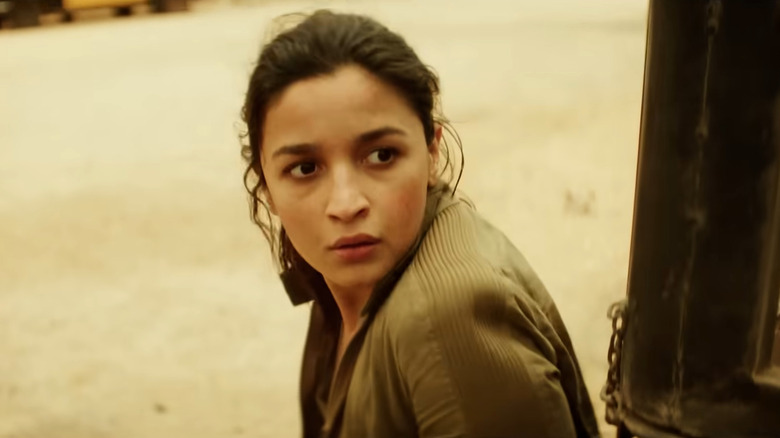 Netflix/YouTube
As mentioned, Gal Gadot will be the main star of Netflix's upcoming action thriller "Heart of Stone," as well as the film's co-producer. Gadot is best known for starring as Wonder Woman in the DC Extended Universe films, including "Batman v Superman: Dawn of Justice," her titular solo film, the controversial "Wonder Woman 1984," and "Zack Snyder's Justice League." She also starred in the "Fast and Furious" franchise as Gisele Yashar, and this will be her second time starring in a Netflix thriller after working alongside Dwayne "The Rock" Johnson and Ryan Reynolds in 2021's "Red Notice."
So whos' starring alongside Gadot? Well, Jamie Dornan plays a character named Parker in the film, and the Irish actor is most famous for his roles in the "Fifty Shades" trilogy, "Barb and Star Go to Vista Del Mar," and "Belfast." The film will also feature Bollywood star Alia Bhatt as Keya Dhawan, marking her English-language debut. Rounding out the cast, we've got Sophie Okonedo ("Hotel Rwanda"), Matthias Schweighöfer ("Army of the Dead"), Jing Lusi ("Crazy Rich Asians"), Paul Ready ("Motherland"), Archie Madekwe ("See"), Helga Kristín Helgadóttir, and Jónas Alfreð Birkisson.
Who is writing and directing Heart of Stone?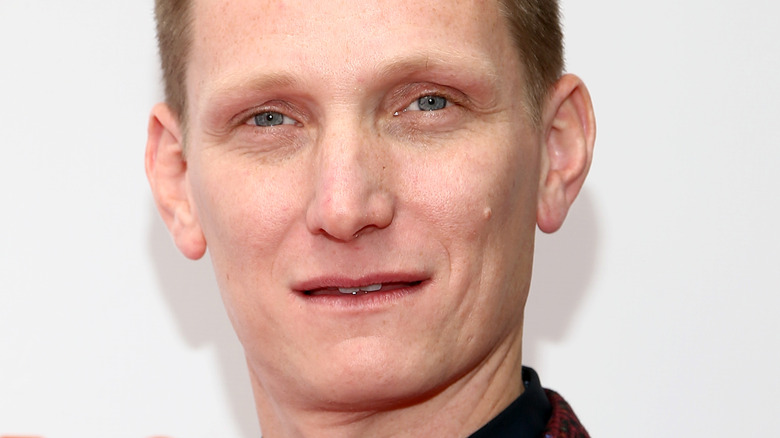 Tommaso Boddi/Getty Images
"Heart of Stone" boasts several impressive names in front of the camera, but those working behind the scenes are equally as impressive. Sitting in the director's chair, Tom Harper is probably best known for helming "Wild Rose," an indie drama about an aspiring musician that put Jessie Buckley on the map. (It also co-starred Sophie Okonedo, who plays in "Heart of Stone.") Additionally, he's worked on movies like "The Aeronauts" and "The Woman in Black: Angel of Death," as well as series like "Peaky Blinders," "Misfits," and 2016's "War & Peace."
As for the script, it was written by Greg Rucka and Allison Schroeder, both of whom are pretty big names in the screenwriting world. In addition to working on quite a few comic books, Rucka has experience writing Netflix action films, as he penned the script for "The Old Guard," which starred Charlize Theron as an immortal warrior. As for Schroeder, she earned an Oscar nod for her work on the Space Age biopic "Hidden Figures."