BBC Developing Six-Part Discworld Adaptation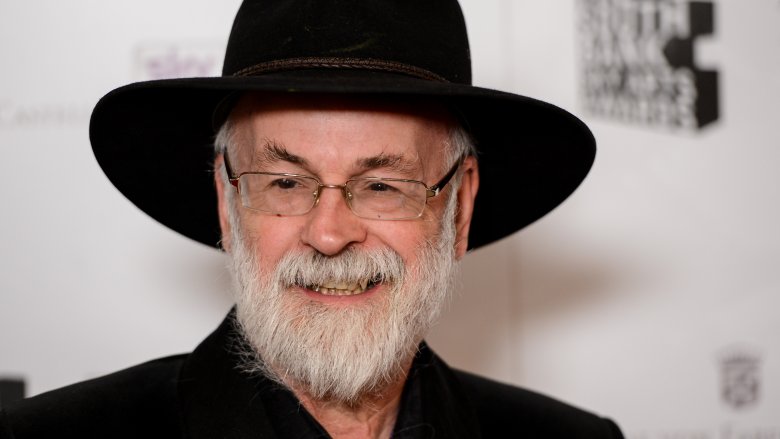 Getty Images
BBC Studios wants to take you to the heart of Discworld.
Writer Simon Allen, whose recent credits include Strike Back, The Musketeers, and the upcoming Das Boot miniseries, is reportedly developing a six-part TV series set in the elaborate fantasy universe created by Terry Pratchett, according to a report by Deadline.
The series, which is currently being developed under the working title of The Watch, is being co-produced by Narrativia, a production company Pratchett founded in 2012 that is now run, in part, by his daughter. 
It's not currently known what exactly the series will be about,  but the project's working title suggests that the series will center on the Ankh-Morpork City Watch storyline. An unproduced recent stab at bringing Discworld to the screen was also set in the Ankh-Morpork city-state.
The City Watch stories make up eight of the books in Pratchett's Discworld series, including Guards! Guards!, Night Watch, and Snuff. The tales chronicle the amusing conflicts between the people of the urban city and the unhinged fantasy world that lies beyond, following a small force of hapless guards who work under the leadership of the hard-nosed, detective-esque Sam Vimes. Together, the watch defends the city against all manner of mythical beasts, including dragons, trolls, the undead, and other fanciful metaphors of human bloody existence.
Discworld, the 41-book magnum opus of a series which Pratchett is best known for, has previously come to television in fits and starts, with several made-for-television movies having been produced based on some of the series' individual books. While The Watch is initially being produced as a six-part project, BBC Studios is reportedly hoping to use it to lay the groundwork for future installments in the Discworld universe, with more installments in the series potentially to come should this first stab at the material prove fruitful.
In other Pratchett news, Good Omens, his collaborative novel with Neil Gaiman, is also currently being adapted in six parts for BBC Two and Amazon, in production now for a release in 2019.